News
Mackenzie Hughes falls just short of history, and three other takeaways from Day 1 of the Travelers Championship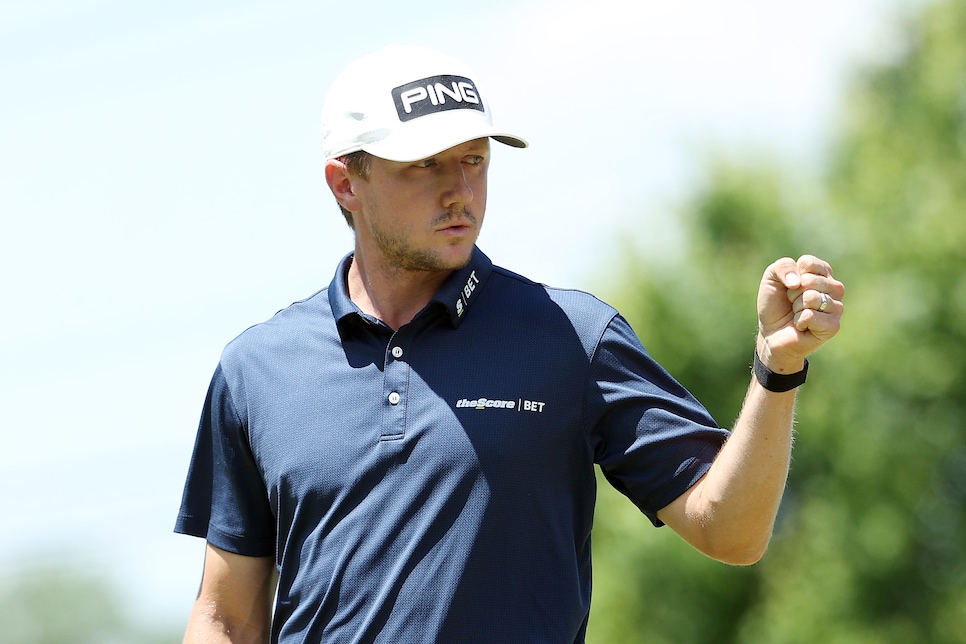 There was a brief moment yesterday when, if we're being honest, panic may have gotten the better of us. News dropped that additional players were withdrawing from the Travelers Championship due to COVID-19 concerns, the tour called an impromptu press conference with commissioner Jay Monahan, and the whole thing had a very Players-like feeling for a second there. The word "cancel" floated around the social-media sphere.
Alas, the show did indeed go on—despite those withdrawals, the Travelers Championship began as scheduled on Thursday morning at TPC River Highlands in Cromwell, Conn. An unlikely name sits atop the leader board after a nearly historic round, with a bunch more familiar ones also near the top after yet another torrid day of scoring on tour. These guys are good, someone said once or twice.
Mackenzie Hughes comes four feet short of history
As far as candidates to shoot 59 go, you're forgiven if Mackenzie Hughes slipped your radar. The Canadian, currently ranked No. 158 in the World Ranking, missed the cut at Colonial and shot 78 on Sunday at the RBC Heritage, a good 10 shots above the field scoring average that day.
But that was then, and this is now, and there was no time quite like the present for Hughes on Thursday. He started on the back nine and was "just" one under through four before ripping off five straight birdies to make the turn in six-under 29. The round stalled a bit toward the middle section, as he managed just one birdie in his first five holes on the back nine, before Hughes kicked it into turbo-drive and made an admirable push toward history. He birdied 6 and 7 before canning a 30-footer for birdie at 8 to get to 10 under for the day, meaning he needed a birdie at the last to shoot just the 11th sub-60 round in PGA Tour history.
It wasn't to be. Hughes pulled his drive into the left rough, could only get his wedge approach to 40 feet, then left the putt for glory a good four feet short. It wasn't exactly a putt you're thinking about making, but leaving a putt for 59 short cannot leave a good taste in one's mouth.
"For a personal milestone, it would have been really, really neat," Hughes told reporters after the round. "You just don't get very many chances in your life to do it. But it was—you'd take 60 every day and run, and just excited for the rest of the week."
He wasn't the only one to take it low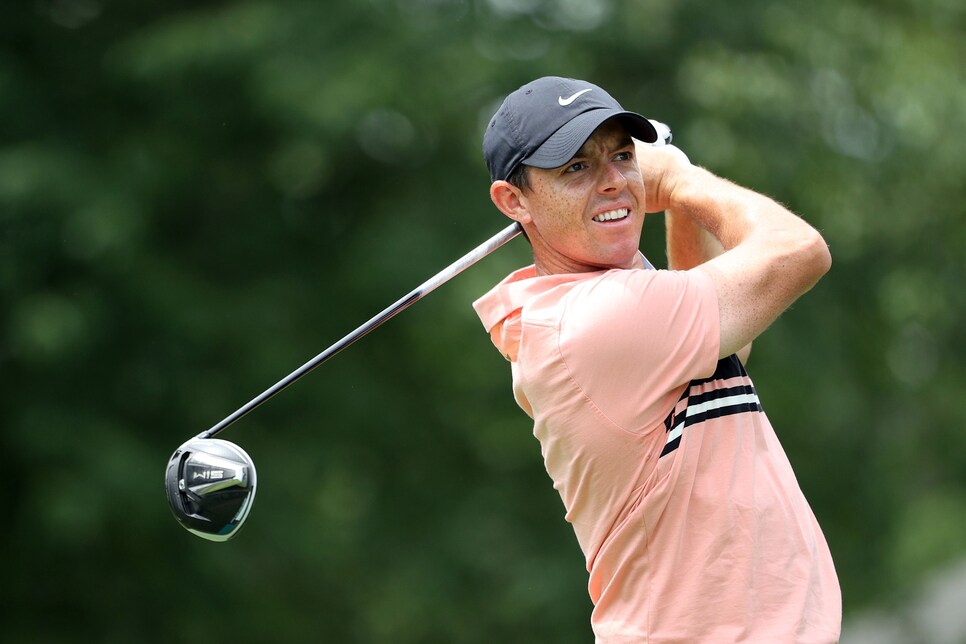 The scoring in the first two events since the PGA Tour's restart has been nothing short of sensational. Last week at Harbour Town, 51 players finished the week 10 under or better, and there were six rounds of 63 on Saturday alone. It's looking like another shootout is in the cards this week—the forecast is good, the greens are pure, and the rough isn't as gnarly as it has been in the past.
Rory McIlroy opened with a seven-under 63 despite making only 65 feet of putts on the day. Viktor Hovland matched him with a 63 of his own, the lowest round of his young PGA Tour career. Xander Schauffele putted the lights out en route to a 63 of his own. Phil Mickelson, Sergio Garcia and Louis Oosthuizen are a shot further back at six-under 64, and Bryson DeChambeau is part of a group at five under.
While Hughes couldn't quite get it done, a sub-60 score is still absolutely in the cards this week. Keep in mind that this is the course that saw the only 58 in PGA Tour history when Jim Furyk did it in the final round just four years ago. Don't be surprised if we see another 59 watch or two tomorrow, or the next day, or the day after that.
Collin Morikawa's cut streak is in danger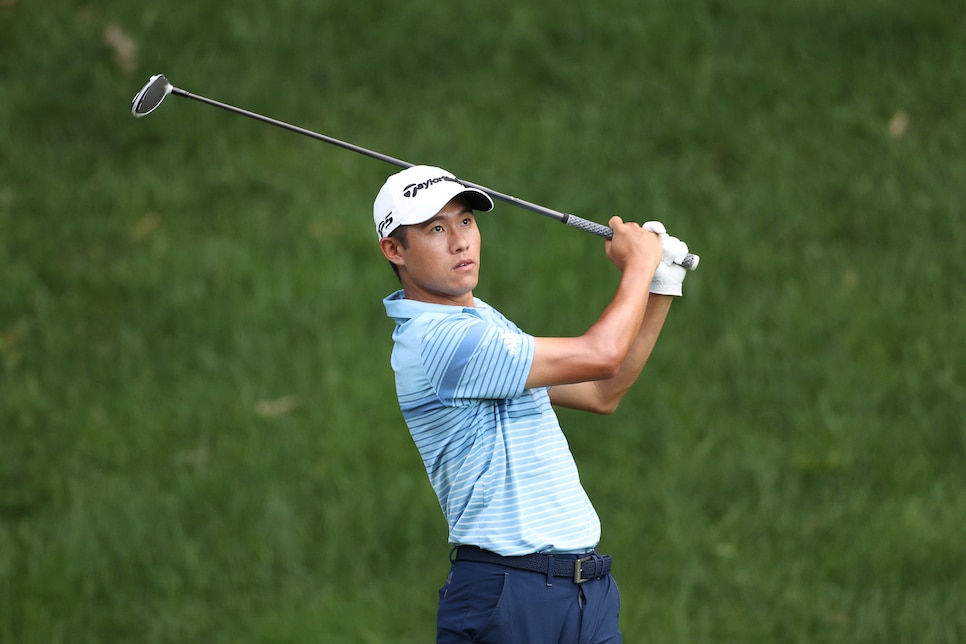 Collin Morikawa does not know what it's like to miss a cut on the PGA Tour. It's a wild sentence to type, but it's true—the 23-year-old has made the cut in each of the first 23 starts of his career. That streak is very much in jeopardy after he opened with two-over 72, leaving him well outside the top 100 heading into tomorrow. He'll need something in the mid-60s to have any chance tomorrow. The good news for him is he won't have to muse on that for too long, as he was in the afternoon wave on Thursday and tees off at 7:25 a.m. local time on Friday.
Patrick Cantlay returns with 66
The top seven players in the current world rankings each played in both the Charles Schwab Challenge and the RBC Heritage. Patrick Cantlay, true to form, hung in the background and opted to sit them out. The laconic Californian decided to return this week at TPC River Highlands, where he shot 60 as an amateur in 2011. He made five birdies and a lone bogey to re-start his season with a four-under 66.