News
Lydia Ko's strength gains are serving her well at the KPMG Women's PGA Championship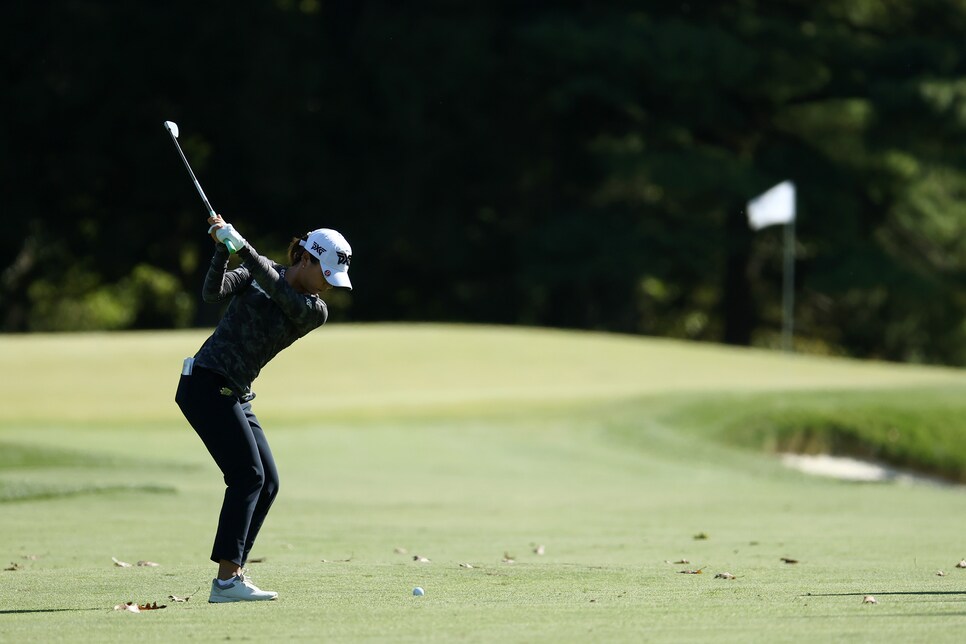 Andy Lyons/PGA of America
During quarantine, Lydia Ko took up new sports, got stronger, and started drinking protein shakes. She's not on the Bryson DeChambeau diet, she says. She's more of a one-protein-shake-a-day kind of person. But the strength gains are evident, and the work she's been doing on her game, with the shakes and new swing coach Sean Foley, is paying off at Aronimink Golf Club at the KPMG Women's PGA Championship at Aronimink Golf Club.
Ko followed an opening-round 68 with a 70 on Friday and was two shots off Sei Young Kim's lead.
"I am a one-protein-shake-a-day person, though if I could have as many as Bryson DeChambeau and play that good, maybe that's the option," Ko said. "I think what he did at the U.S. Open was pretty incredible and what he's done after the quarantine. Maybe that's a trend; I don't know."
Other than the protein shakes, Ko updated her Instagram with videos of herself playing tennis, rock climbing and running. It's been a lot of changes for her golf game to absorb over the past several months.
"I know that with everything it takes time to get used to things," Ko said. "I feel like especially the five-week stretch kind of gave me the confidence and belief that I'm moving in the right direction."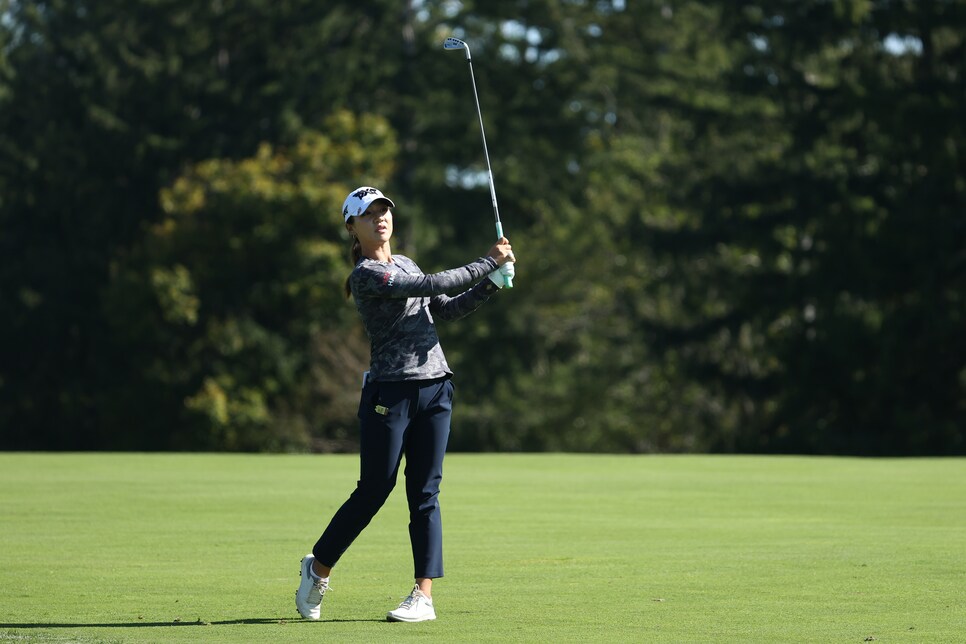 Andy Lyons/PGA of America
The changes appear to be working, allowing her to play some of her better golf in recent years. Since the tour's restart, she has finished T-2 at the Marathon LPGA Classic, T-14 at the AIG Women's British Open and sixth at the ANA Inspiration. Her place near the top of the leader board at the KPMG Women's PGA Championship seems to be a continuation of that trend.
As far as her strength gains, her increased length off the tee is helpful on the long, par-70 course. In 2019, she averaged 245.5 yards off the tee. During the first two rounds at Aronimink, she has averaged 265 yards.
The distance changes can also be attributed to the work she's been doing with Foley.
"It's been a few months working with Sean, and I think we've kept it really simple, not overcomplicating anything," Ko said. "I think he's really been able to help me not only in the technique standpoint but also trying to clear out some of the questions in my head, and I think sometimes those are more important than the technical parts."
It's hard to look at Ko's name near the top of a leader board and not think of the impressive run she was on from 2014 to 2016, when she won 12 times. She's just 23 years old now, and was a teenager back then, seemingly floating through competitive golf with an enviable ease. She looks back on it now knowing that she had to work for what she accomplished, and she's dedicated to continuing the work now. Work that is being validated on the course.
"A lot of people said, 'Hey, you make it look so easy out there,' and I'm like, 'That must not be me because I've never found it easy," Ko said. "Sometimes when things are going your way it looks like it from the outside, but no, I think even when things weren't going my way, there was always an excitement and adrenaline and the pressure and all of those kind of emotions going through. Even if you post a good number out there, I think for me it's never been easy. I'm just trying to go out there and have a good time and play confidently and aggressively as I can and just kind of go with the flow."