The Loop
Lydia Ko is having a great time at Pinehurst -- and taking notes
PINEHURST, N.C. -- Lydia Ko was at the U.S. Open on Saturday, but she had trouble seeing much of the action amidst the huge galleries at Pinehurst No. 2.
"I'm shorter than most people," the 5-foot-5 Ko said with a laugh.
That won't be a problem Sunday.
Ko, the third-ranked female golfer in the world, is one of the many LPGA players who will be roaming the grounds with an inside-the-ropes badge for the final round. Her first order of business? Shadow Phil Mickelson.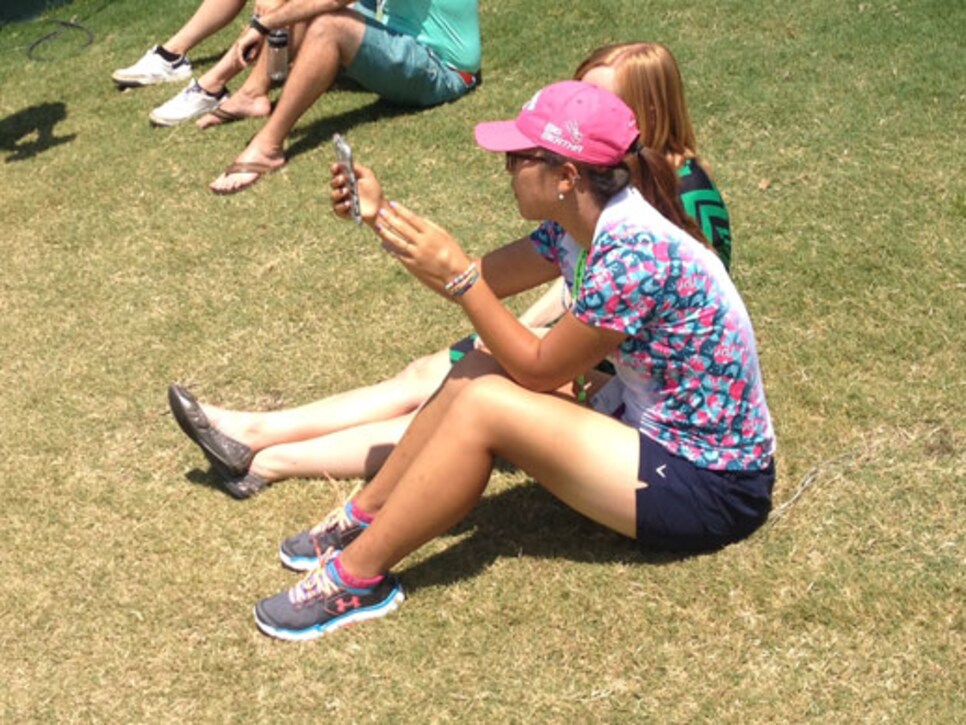 Ko takes video of Mickelson warming up on Sunday.
"It's really cool to see all these PGA Tour players, [Rory] McIlroy is right there!" a wide-eyed Ko said on the range. The 17-year-old also got a thrill when Sergio Garcia asked for her to come over and talk while he hit balls.
But Ko's presence ahead of next week's U.S. Women's Open isn't just about having fun as a fan.
"I think I can learn quite a lot," said Ko, who will have Jim Furyk's caddie, Mike (Fluff) Cowan on her bag next week. "To see the bounces and spin. The men spin it much more. But to see it quite close without playing is quite a good opportunity."
Other LPGA players were taking advantage of Sunday's up-close viewing as well as access to Pinehurst's practice facilities, which were opened up to the women at noon. Inbee Park, Jessica Korda, Natalie Gulbis and Sandra Gal were among the first females to hit the range.