Lydia Ko & Co. upstaged by Suzann Pettersen, Christina Kim at KPMG Women's PGA
SAMMAMISH, Wash. – The Glam Group bombed out a bit in Thursday's opening round of the KPMG Women's PGA Championship. But not to worry, the enigmatic Suzann Pettersen and the mercurial Christina Kim stepped in to put flamboyance at the top of the leader board.   Lydia Ko didn't hurt her chances of winning a third consecutive major championship, opening with an even-par 71 at tree-infested Sahalee CC. But her playing partners pined for more as Stacy Lewis turned in a 73 and Lexi Thompson wandered through the woods in 75 strokes.   But Kim, the quick-witted, fast-talking California native without an edit button – "What I think is what I say," she blurts – managed a two-under-par 69 and Pettersen, who has as much talent as anyone on tour, although she doesn't always play that way, came home in 70.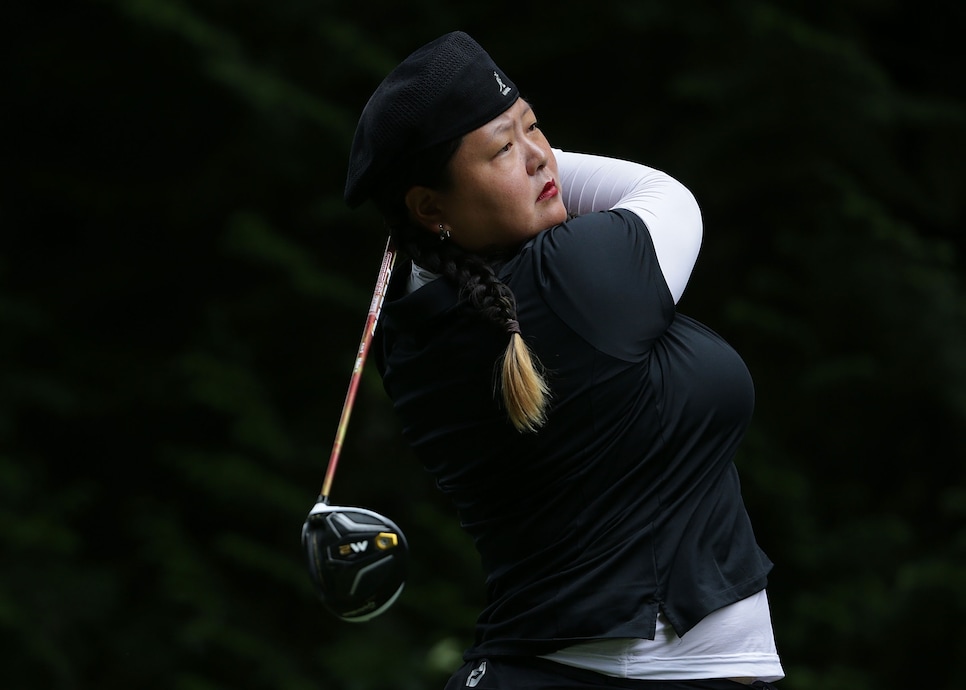 With the 67 by 18-year-old Brooke Henderson of Canada posted early in the day likely to hold up as the best score on a stingy Sahalee layout, someone like Lewis at two over par was very much in the mix after Day One.   "I thought anything around par you'd be within a shot or two of the lead," Lewis said. "The golf course is hard. The greens are so firm. You are hitting long shots in and then if you hit it in the trees you are in even more trouble."   Ko, who won the Evian Championship last September and the ANA Inspiration in April, is trying to become the first LPGA player since Inbee Park way back in 2013 to win three consecutive majors.   "There's still a lot of golf to be played," Ko, who is 19 but much wiser than that, said about being three off the lead. "A lot of girls are playing good golf. It's not like I'm the only one in the field. I've just got to enjoy it."   And then there is Kim, who always seems to see the world through a rather special perspective.   "My left eye is still twitching right now," she said. "It's been going on for the last six holes. This place has absolutely drained me."   Kim, 32, who won the Lorena Ochoa Invitational in 2014 for her first victory in nine years and third of her career, is a fan favorite who talks to her golf ball as soon as it leaves the clubface.   She was both exhausted and effusive after her round.   "The greens are perfect. The fairways are perfect. The rough is perfect and nasty," she said. "I can't rave about this place enough. It screams major, and it's first class. How much time do you have?  This place is perfect."   How much fun would it be to have her on the leader board all week?  We can only hope. Not a bad substitute for the Glam Group.