News
Think Young, Play Hard: Luke List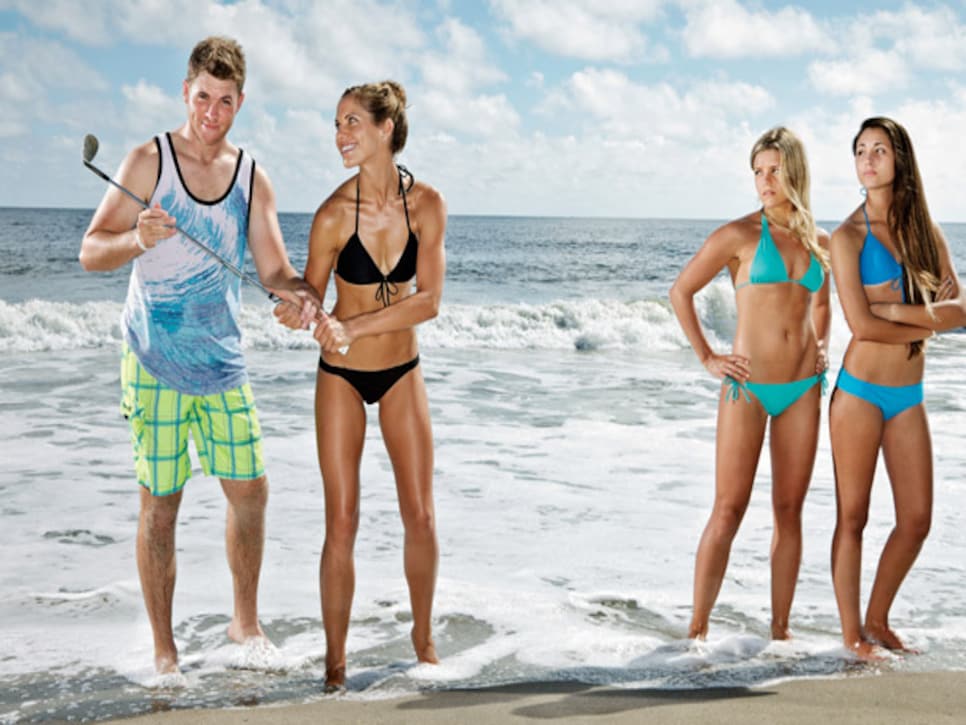 Luke List, Oct. 9 2012, Jupiter, Fla.
ON BEING THE LONGEST HITTER ON ANY MAJOR PRO TOUR (he averaged 324 yards on the Web.com Tour)
I think there are guys longer than me, but I did hit one 439 in Miami. It flew 360, hit a cartpath and ended up going 439. It was a par 5, and I had 80 yards to the green. I lipped out the double eagle and then missed the three-footer for eagle. See? You need a short game, too.
ON BEING PAIRED WITH SHORTER HITTERS
I played with Glen Day, and when I'd crank one, he'd joke, "Oh, that'll be OK. Don't worry. Just shake it off." They have to do that because I outdrive them by 80 to 100 yards.
ON EARNING A PGA TOUR CARD SIX YEARS AFTER TURNING PRO
I had to fight for everything. I had some low moments, like not getting through Q school twice. I expected my talent to take me straight to the tour out of college, but that doesn't happen often.
ON NOT BEING THE BEST ATHLETE IN HIS FAMILY
My parents were both All-America swimmers. My mom [Bonny] was a Pan-American gold medalist and is in two Halls of Fame. She met my dad [Mark] while they were swimming for the University of North Carolina. My sisters [Bekah and Sarah] are also college swimmers.
ON NOT FOLLOWING IN HIS PARENTS' FOOTSTEPS
I hated the practice--in the pool twice a day for a couple of hours by yourself. Meanwhile, golf practice is fun. It clicked that I could be doing that instead of swimming up and down the pool every day.
ON LIVING IN JUPITER, FLA.
I love being on the beach. If I'm home for only 24 hours, I'll still find time for the sand. Jupiter is a little old, but we can still get into a good bit of trouble.
ON HAVING OTHER PRO GOLFERS AS NEIGHBORS
The other night we went to a local bar. I'm in there with Keegan Bradley and Jamie Lovemark, and then in walks Dustin Johnson. Literally sits at the table next to us. One time, at another restaurant, there were 11 PGA Tour and Web.com Tour players in the restaurant at the same time, all unplanned.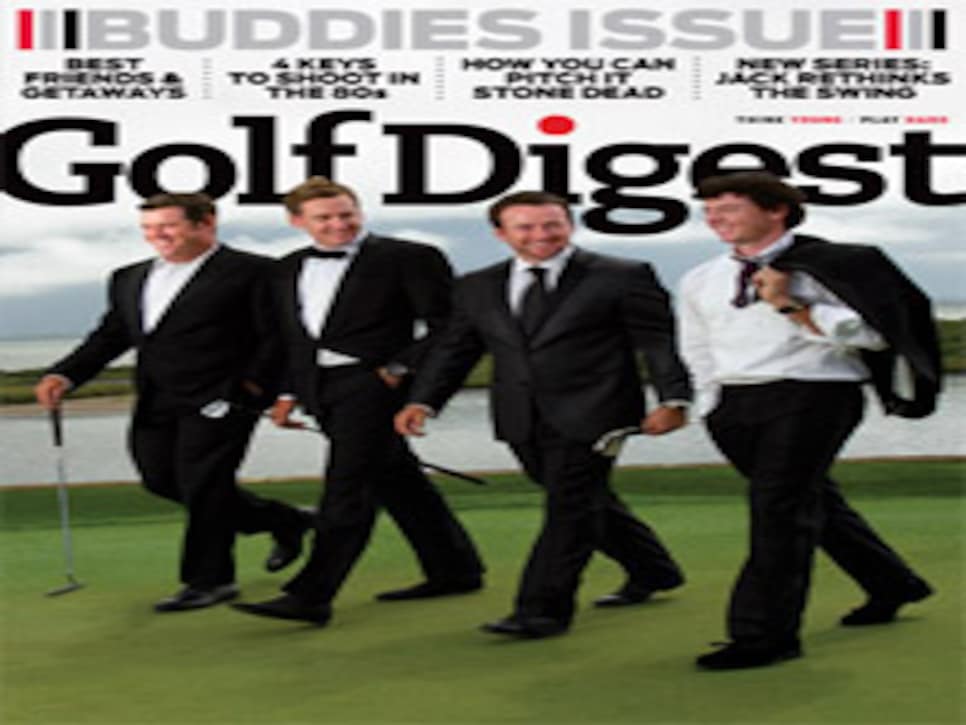 ON HIS BUSINESS DEGREE FROM VANDERBILT
What would I do if I wasn't playing the tours? Nothing sounds good. I only view myself as a pro golfer.
ON GETTING NAMES STAMPED ON HIS CLUBS
I named all of them up to the 3-wood. My 60-degree wedge is Chet. That's my alter ego. Chet usually comes out after 9 at night. My 4-iron is F.S., which stands for Fat [expletive]. Sometimes I'll joke with my caddie, "Is it a smooth F.S. or a full F.S.?"
ON PLAYING IN THE 2005 MASTERS
My mom caddied for me in the Par-3 Contest, and I made a hole-in-one. I tied for 33rd in the big tournament. On 16, I hit the bottom of the pin, and the ball kicked into the water. People still tell me it was the worst break they ever saw. I'm like, "Um, yeah, I was there."
I go to the gym and then go drink a beer after. I'd like to be in better shape, but I'm not going to skip a meal.
Chick-fil-A! I'm honestly thinking about going around my agent and making a Twitter push where I tweet one Chick-fil-A item a day until they give me a sponsorship.