News
Luke Donald salvages round of 67, shares lead with Graham DeLaet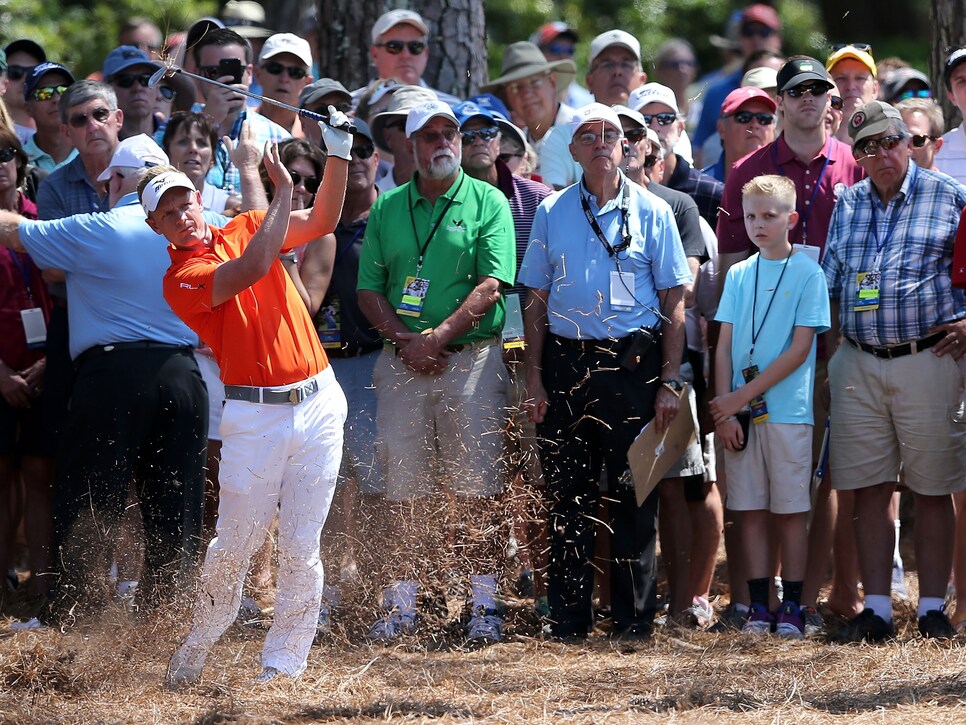 Luke Donald, who has finished second in the RBC Heritage four times, had to rely on an impecable short game on Friday to give himself yet another chance at winning at Harbour Town Golf Links in Hilton Head, S.C.
Donald hit only 11 of 18 greens in regulation, yet made only a single bogey and holed a difficult pitch shot from right of the18th green for a birdie that gave him a four-under par 67 and a share of the 36-hole lead with Canadian Graham DeLaet.
"Obviously wasn't a great second shot [at 18], bounded out to the right," he said. "But the grass is really nice so you can really get it to nip and just played it perfectly. It was little bit of a struggle today, but my short game helped me out."
DeLaet, who is in his seventh year on the PGA Tour and making his 160th career start, is still without victory, though through 36 holes of the he has positioned himself to make a run at ending the winless skein. DeLaet, 35, followed an opening-round 65 with a four-under par 67.
Ian Poulter, for whom time is running short to retain his PGA Tour exemption, shot a second consecutive three-under par 68 and is tied with Webb Simpson for third.
Poulter is playing on a medical extension granted for a foot issue that sidelined him part of last season. He was given 10 events to earn $347,634 to retain full playing privileges, and has earned $202,965 in eight starts this year. He needs to finish 12th or higher to fulfill the requirement.
"I'm not thinking about it, that's how I'm handling it," Poulter said a day earlier. "I just want to go out and play golf. Thinking about it is obviously not going to help. If I try and win this golf tournament and hit good golf shots, and connect to every single shot I play, then I would think I'm going to be good enough. So I have to do that. I have to clear my mind. I've got to put everything else away so I can concentrate on my golf."
First-round leader Bud Cauley slipped to a one-over 72 and fell to a tie for fifth, three back.