The Loop
Luke Donald reignites his war with Keegan Bradley by posting text prank on Instagram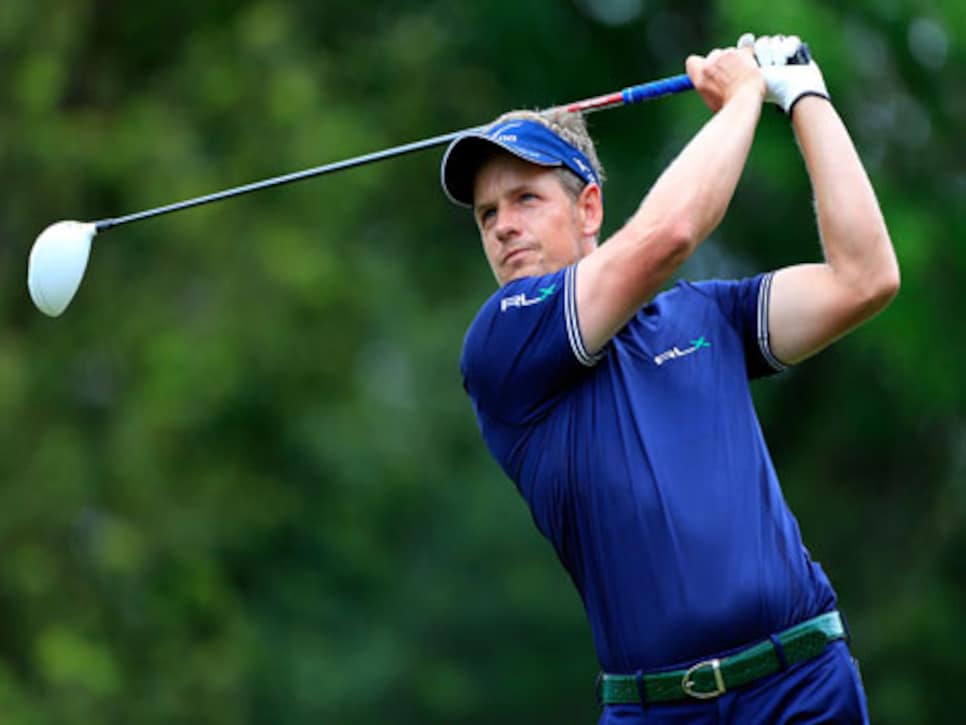 Remember the Twitter, ahem, "war" between Keegan Bradley and Luke Donald earlier this fall? After a period of ceasefire, Donald appears to have relit the flames of battle.
Donald posted a conversation with Bradley regarding an upcoming trip to Sun City, South Africa for the Nedbank Golf Challenge, in which Donald instills fear in the 2011 PGA Championship winner. Warning: Adult language follows:
Funny, although Donald shouldn't be the one to throw stones regarding Sun City, given his less-than-manly reaction to a baboon he encountered at the Nedbank last year.