Palmetto Championship
Luke Donald, 43 years old and No. 514 in the world, refuses to give in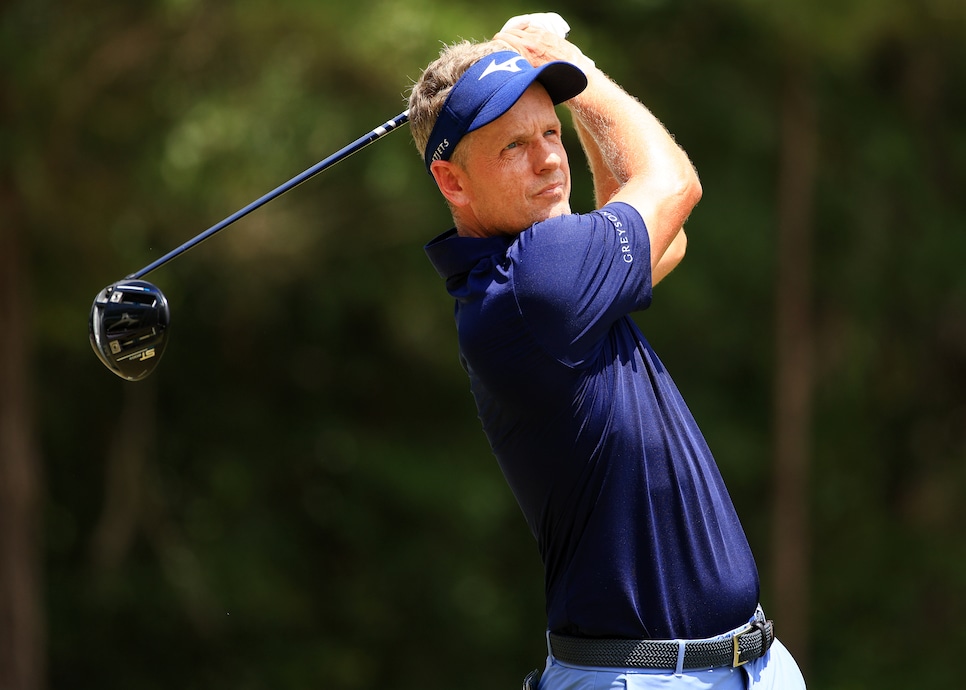 RIDGELAND, S.C. — Scroll down the Official World Golf Ranking list and click the arrow a few times. Well, maybe more than a few—however many it takes to get to the 100 men who rank between 501 and 600 in the world. It's a hodge-podge group of guys who wish they were playing better. Some climbing, some falling, some stuck in neutral.
We'll use three men ranked back-to-back-to-back as a case study. At No. 513 we have Anders Albertson, a 28-year-old who ranks 63rd on the Korn Ferry Tour's points list. Nothing to scoff at, but not a whole lot of juice, either.
No. 515 won't be No. 515 for much longer. It's Elvis Smylie, the just-turned-pro teenager from Australia who has three top-three finishes in his four starts this year. Trajectory: upward.
Sandwiched between them at No. 514 is none other than 43-year-old Luke Donald, who sits on the fringe of contention at this week's Palmetto Championship. Smylie might not remember, but Donald summitted those rankings a full decade ago. The year 2011 was remarkable for the Englishman—he won four times around the world, was named player of the year on both the PGA and European Tour, and first reached No. 1 that May. The next year, he played on his fourth Ryder Cup team and helped spur the Europeans' final-day comeback at Medinah. He finished 2012 ranked No. 2 in the world.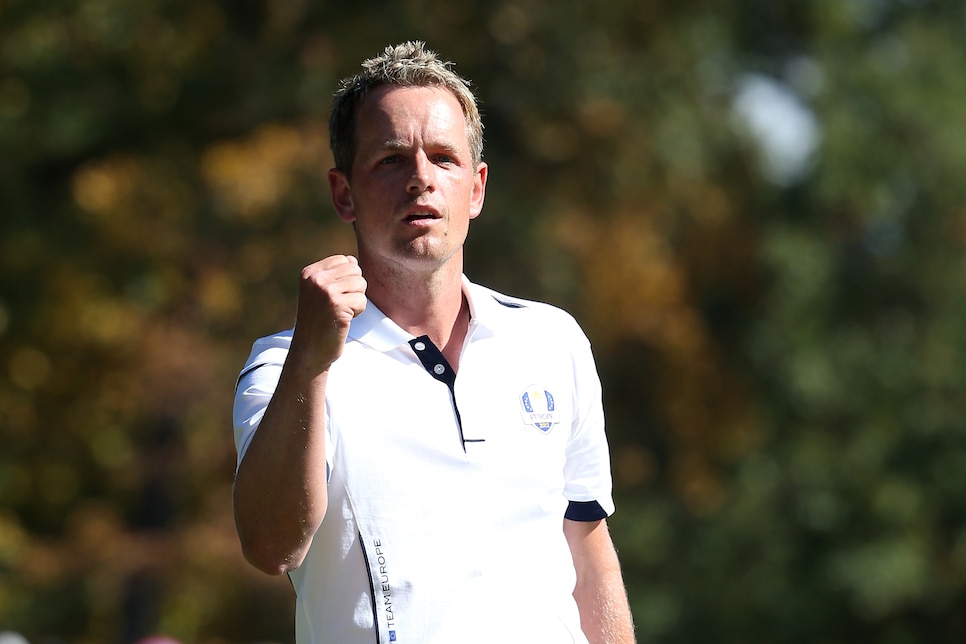 It's been a steady decline since. In his prime, Donald did his damage the old-fashioned way: with an impossibly precise wedge game and lights-out putting. Perhaps we should have known that such a formula isn't so easily replicable, especially in an age when distance reigns king. In addition to struggling with some injuries, Donald went down the speed rabbit hole in search of addittional miles per hour. He lost his way, and he still hasn't quite found it.
Donald is playing the tour on the last year of an all-time money-list exemption; if he does not post results this year, he's going to find starts much harder to come by. So he's playing quite a bit—and missing the cut quite a bit. Going into the AT&T Byron Nelson last month, Donald had missed 11 of his last 12 weekends and dropped all the way to No. 658 in the world.
"I love golf—but at times, it kicks you in the teeth," Donald told Golf Digest after a four-under 67 Saturday put him in a tie for seventh before weather halted play for the day. "I still have that desire to find ways to get better. I've been pretty down. It's natural, when you put a decent amount of effort into something and don't see any results. I still like being out here, I like competing. I could have easily packed it in."
With over $36 million in career earnings on the PGA Tour alone, to say nothing of his European lucre, did that option—simply calling it a career—ever cross his mind?
"It always crosses your mind when you're in bad places, really low on yourself," Donald said. "But in the end, I'm out here playing for millions of dollars. I certainly don't want to play victim—that's no way to live your life. So you keep plugging away, trying to change some things. Try this, try that, see what happens."
For Donald, that's meant a carousel of swing coaches. He has refused to accept the failures, nor has he let them dim his passion for competing on the game's biggest stage. After working with his former coach at Northwestern, Pat Goss, since he turned professional, Donald has given a number of different instructors a try before settling on industry legend Mike Adams. The early returns are positive: Donald finished T-13 at the Byron Nelson, and now finds himself with an opportunity to bank some serious FedEx Points Sunday at Congaree. Given his current situation, a top-five finish would be massive.
"Just pleased it trending the right way at the moment. You never know in this game," he said. "It could trend back the other way. But I certainly feel like good things are happening, and will continue to happen."
It's the new rage on tour these days—40-somethings, and one left-handed 50-something, proving they're anything but finished. Stewart Cink, 48, has two wins on the season. Lee Westwood, also 48, held back-to-back 54-hole leads during the Florida Swing and finished solo second at the Players. Ryan Palmer, 44, has played so well he's thinking about the Ryder Cup. Charley Hoffman, also 44, just ripped off a run of five consecutive finishes of T-18 or better.
"Seeing those guys be successful is a great motivator for me. Absolutely, keeps me going," Donald said. "When I first came out on Tour, it felt like the 40-somethings were dominating the game. The Vijay types. Then, after I got to No. 1, it seemed like the young guns stepped in and started taking control of the game. But lately again, the oldies are kind of poking their head up to say, 'we know how to play, we have experience,' and that can go a long way, too."
The oldies. Notice he didn't say "we oldies," for Donald has not joined the tour's 40-plus party. At least not yet.