Baboon has no etiquette, interrupts Luke Donald while he's trying to hit his shot
Luke Donald is playing well at the Nedbank Golf Challenge in South Africa -- he shot 71 on Thursday, followed by a 63 on Friday that vaulted him into the lead. But that's not to say he hasn't had anything to worry about on the course this week, because this baboon is on a mission.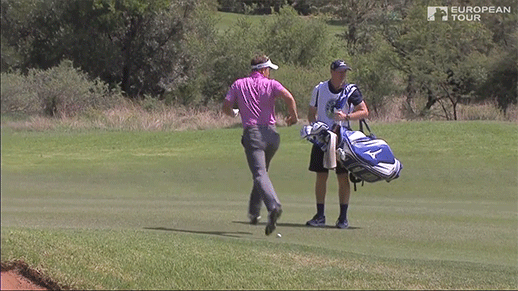 Better watch your back, Donald.