The Loop
Donald averts disaster...sort of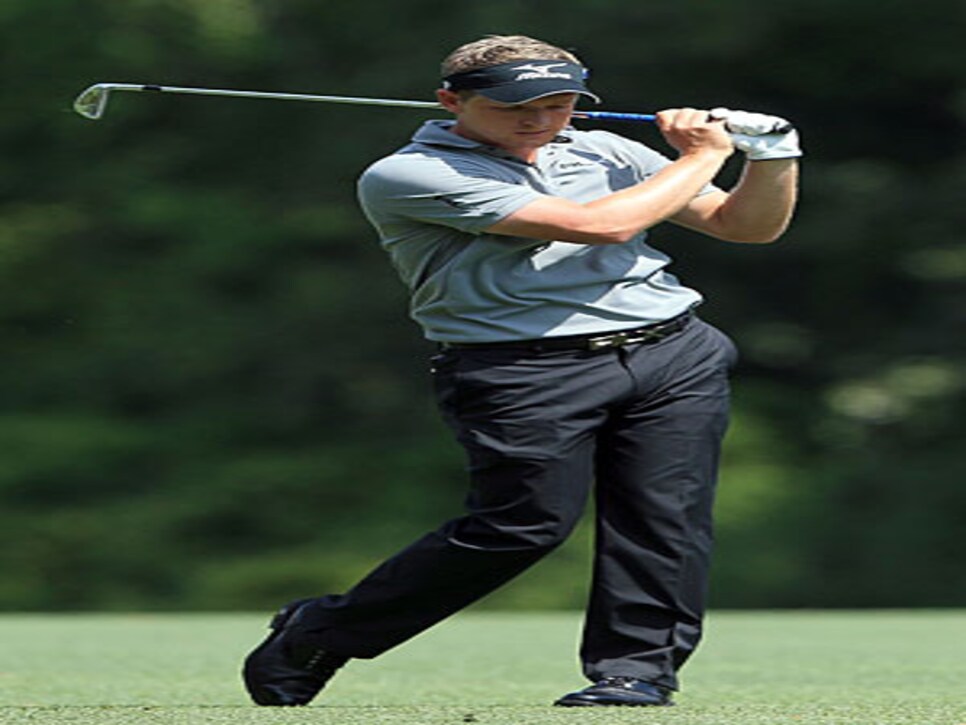 It ended, unofficially, with a tweet from Donald's wife, universally spoken of as "the lovely Diane." Not DQ'd, the source close to Donald reported. Finally, it became official with an announcement from the Masters communications office: "an administrative error" had caused the tournament scoring system to record a 3 for Donald on the par-4 5thhole when he had made, and signed for, a 5.
That meant, most likely, that the assigned green side scorer at the 5th hole reported the inaccurate number; that, or the person entering the reported numbers punched in a 3 when reaching for a 5.
In any case, Donald must have learned of the controversy only after concluding post-round interviews. There was no mention of the trouble then. In fact, knowing he had shot 75, he said of the leaders, then at 69, "It's somewhat of a consolation that I'm six back right now. No one is really going ahead, too far ahead. I can again shoot something in the 60s tomorrow, get back to par or a couple under, then put myself back in contention."