The Loop
Luke Donald attended an ugly Christmas sweater party and it looked fun
Sometime after midnight on Wednesday -- perhaps, after a few glasses of egg nog -- Luke Donald posted this glorious picture on Twitter: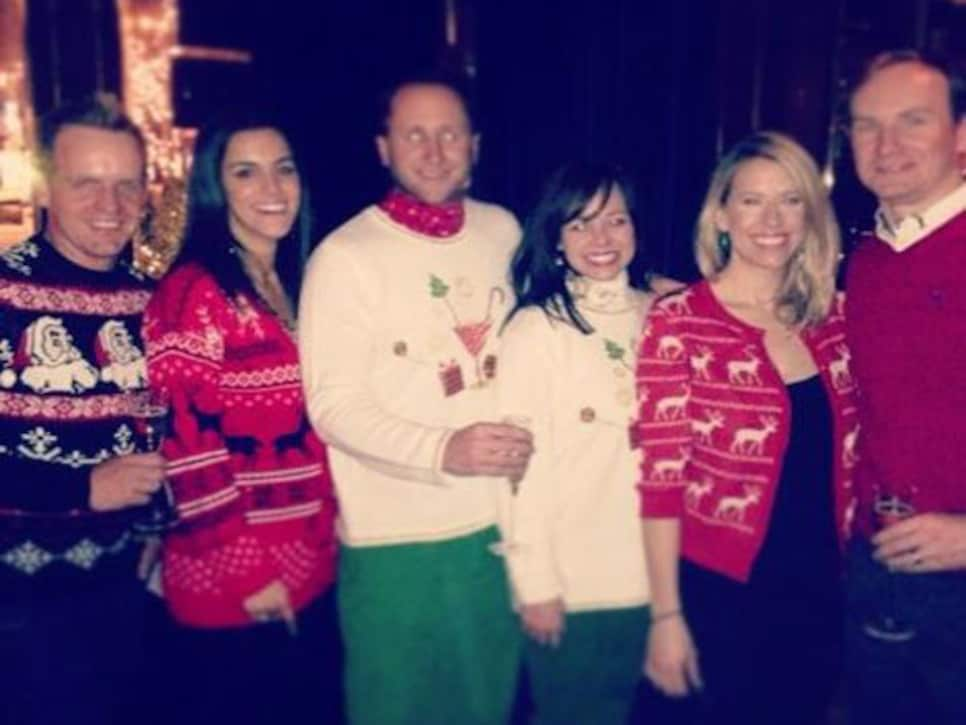 "Christmas: Good friends, laughs, drinks and ugly sweaters!! #TisTheSeason," Donald wrote.
Ugly Christmas sweater parties are all the rage these days, so much so that stores like Walmart are selling them in bulk. You can get that white one being worn by the matching couple in the middle (they get bonus points for the green pants) for less than $20. I know this because, uh, I was shopping for one with someone last night. . . . It wasn't for me. . . . Don't judge me!
Back to Donald, both he and his wife, Diane, pull off the look well. We'll give Diane the nod for the ugliest sweater, though, since the rules of such unofficial contests clearly state the winner must display multiple reindeer.
Regardless, the Donalds crush the couple on the right. The woman fills the reindeer requirement, but the man? A plain red sweater? Really? Show a little more Christmas spirit, guy!