The Loop
Luke Donald admits he nearly quit playing golf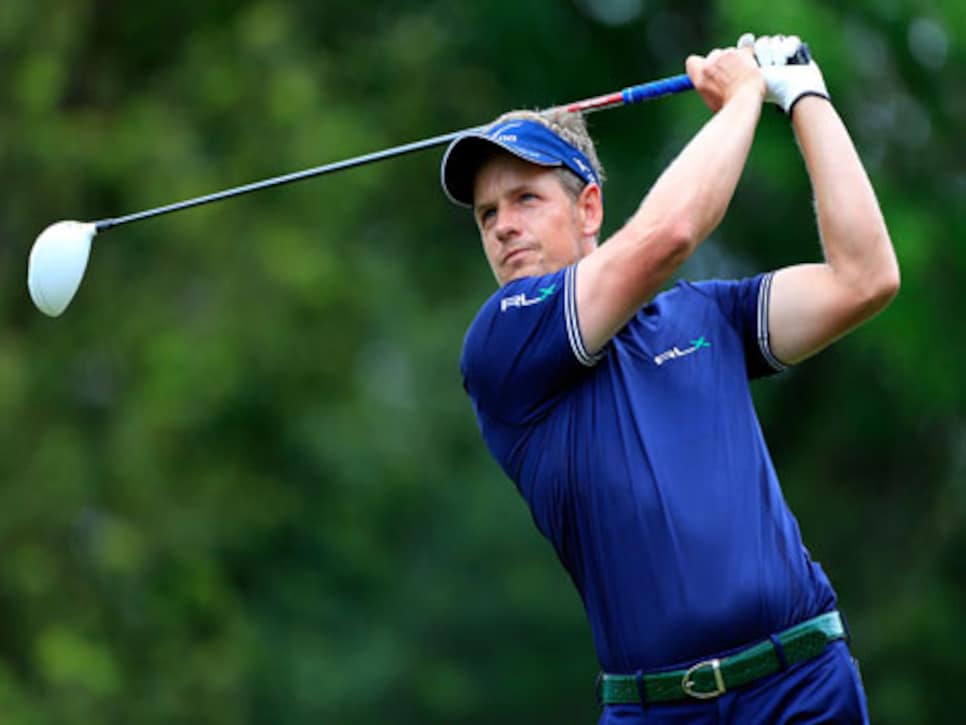 Golf is hard. At times, it can push us all to the brink of giving up the game. And no one -- not even a former world No. 1 -- is exempt from questioning his relationship with the sport.
After four winless years (sans a victory at the Japan Tour's Dunlop Phoenix Tournament), Luke Donald seriously contemplated quitting. He told the Sunday Telegraph: "My confidence had taken a big knock and I asked myself if I wanted to keep doing this.
"I wasn't enjoying it, finding it so very hard and could not see much light at the end of the tunnel. But then I told myself not to be a baby, to grow up and realise how lucky I was that I was still playing golf for a living."
Donald's first piece of his solution puzzle was to turn to psychologist Michael Gervais, who helped record-breaking skydiver Felix Baumgartner (the guy who first broke the sound barrier by jumping from outer space back to earth in 2012) overcome his fears. That, combined with taking a month off from golf, celebrating his birthday, hanging with good friend Michael Jordan, and then reuniting with former coach Pat Goss, indicates that Donald is serious about getting his game back on track in 2016.
As the new year turns, Donald is ranked 78th in the world. With his renewed focus, his goals are to chip away at his ranking, both literally and figuratively.
"I need to be one of the best in the world with my short game if I'm going to be successful out here with the way I play golf. But it's improving and coming back. I'll get there."
Despite his long slump on the golf course, it appears the Englishman's life is really good. He and his wife, Diane, along with their three daughters, have more than enough money in the bank, travel quite often and show lots of personality on social media. No matter how Luke plays this year, we certainly hope the Donalds remain a fixture in our Twitter and Instagram feeds.