15 Questions With Lucas Glover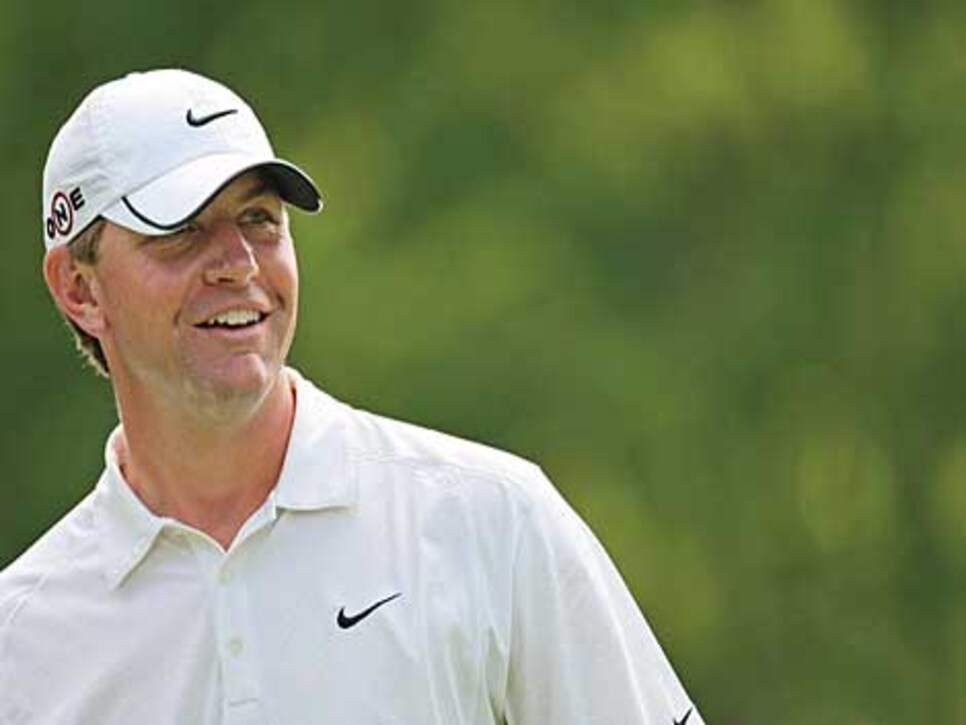 Shame on us. Media and fans alike. Too often we throw a blanket over young players not named Tiger, and it's emblazoned in bold letters: B-O-R-I-N-G. Without really getting to know them, we assume they're lifeless drones in khakis and white shirts. Granted, Lucas Glover didn't do much to change that perception even while surviving the rain and the big names like Mickelson, Woods and Duval in winning the U.S. Open at Bethpage. It's what he did in the afterglow that had people rethinking. Glover proved to be quick-witted, well-read and good-natured. He's old school, too, introduced to golf by his grandfather, Dick Hendley, a former pro football player and Clemson great who built a successful industrial-cleaning business from scratch. And he was taught by the late Dick Harmon. With Lucas Glover, and we suspect others out there, there's much more to the man than we see between the ropes.
You took a little criticism for your low-key reaction on Bethpage's 18th green. Did that bother you?
I don't care, and I don't buy it. I was mentally drained and physically tired. It was a long week. I didn't premeditate what I was going to do. Nobody knows they're going to win until they've won. Look, if I'd made a 40-footer to win, it would have been different. But I had two putts from three feet to win. The right thing to do was to go over and hug my caddie, then raise my fist and then hug my wife and parents. I didn't have the mental energy to think about dancing in the bunker.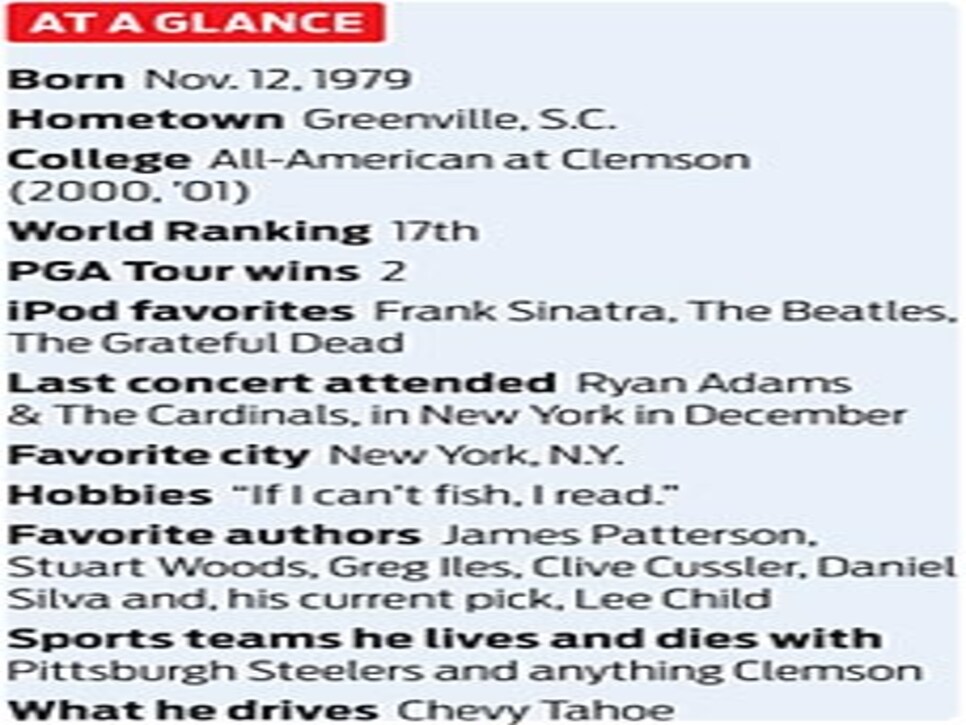 Did you hear anything from New York fans that cut you up during the Open?
Oh, yeah. Remember the movie "Lucas," with the nerdy kid who ended up on the football team? There's a line, "Don't throw it to Lucas." So a bunch of fans kept yelling that to me. Every time I heard it, I'd giggle.
You giggled while doing a Top-10 list on David Letterman the day after you won the Open.
Actually I just got a card from Letterman thanking me for helping out. [Former Supreme Court Justice] Sandra Day O'Connor intro- duced herself to me while I was waiting in the green room, and that was cool. She's a golfer. Yeah. She watched the Open all weekend and asked me to help her with her putting. I wish I could've seen her stroke, but the best thing I could think of to tell her was to stay still over the ball. I was a little nervous.
Which was your favorite of the "Top-10 Things Lucas Glover Would Like to Say After Winning the U.S. Open"?
"Ladies, my last name isn't Glover, it's G. Lover." I'm getting that a good bit these days outside the ropes.
Is your wife, Jennifer, calling you G. Lover?
She has not succumbed to the pressure . . . yet.
I'm guessing Jennifer has a sense of humor to match yours.
I find her funny, and she finds me funny. We might be the only two people who think the other one's funny, but it works for us. We pick on each other.
Are you guys thinking about a family?
Jennifer and I are still young, and we like our independence for now.
I'm not suggesting golfers are one-dimensional, but people were surprised to hear you read four books during Open week.
I'm 29 and, granted, our generation isn't exactly the reading generation. It's the Internet and TV. But I don't sleep very long, so I like to read myself to sleep.
How many books do you figure you've read this year?
About 50. Keep in mind I'm not reading Pride and Prejudice. Some of the books are so descriptive it's almost like watching a TV show.
And you like listening to Sinatra?
My wife always liked him. I got hooked one day when Jennifer and I were in Little Italy in New York and heard a few songs. It's good porch music when we're home, very soothing.
All right, it's a cool fall afternoon in Greenville. Remember, the days are long. I have a little time off. It's dinner time, and we're listening to "Summer Wind," or maybe "I've Got the World on a String."
Fitting. How'd you celebrate your U.S. Open win that Monday night in New York?
We hustled into the city, Jennifer and my parents, my agent, coaches and a few close friends. Had a nice evening at Benjamin Steak House.
Did you get recognized when you walked in?
You've won almost $11 million in less than six seasons on tour. Think you're overpaid or underpaid?
Oh, overpaid. I've got the best job in the world. I get to do what I like to do and see the world. It's wonderful.
Rich Lerner is a commentator and essayist for the Golf Channel, where he has worked since 1997.