LPGA Tour
LPGA Tour sees fifth rookie winner of 2023 at Walmart NW Arkansas Championship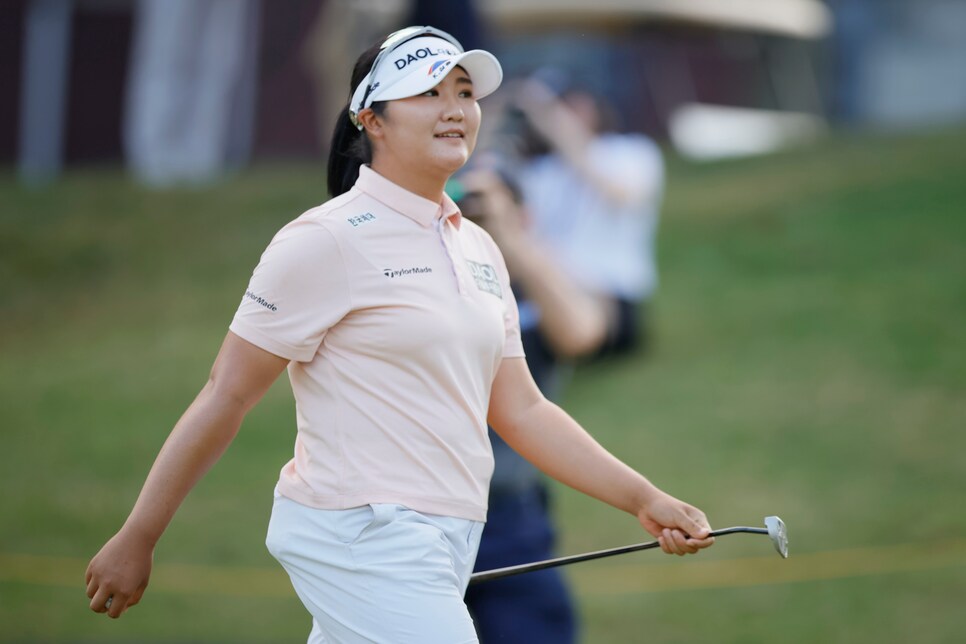 It was a packed leader board at the 2023 Walmart NW Arkansas Championship, but rookie Hae Ran Ryu bombarded Pinnacle Country Club with birdies and an eagle on the back nine to take home her first LPGA Tour trophy. She is the 49th player from South Korea to win on the LPGA Tour and earned a $345,000 winner's check in the process.
"When I was in Korea I actually played in a lot of three-day events, so from that experience I knew I had to be a little bit more aggressive than usual," Ryu said. "The LPGA Tour there aren't that many three-day events, so I think I divided up my stamina and physical attributes well to get it done this week."
Ryu's win builds on quite the trend on the LPGA Tour in 2023: She is the 11th first-time winner this season. Not only that, she's the fourth first-time winner in the last five events. The depth of the LPGA Tour's talent is obvious, especially the young talent. Ryu is one of five rookies to win in 2023.
The Walmart NW Arkansas Championship is one of the LPGA's few remaining three-round events, so when Ryu took the lead after Friday's first round, she only had to hang on for two more to claim the win. She shot scores of 64-64-66 to get it done. For Ryu, it seemed it was only a matter of time before she won. The 2022 LPGA Tour Q School champion has finished in the top 10 five other times in 2023–this is the breakthrough event she's been waiting for. It's not a coincidence that it happened at a three-round event, either. Ryu was the 2020 Korean LPGA rookie of the year and said in Korea, three-round events were common. She knew she had to put the pressure on early and maintain it, and that's just what she did. Finishing with a 29 on the back nine is one way to let everyone know you've arrived.
It was a huge week for Bianca Padanganan. One of the longer hitters in women's professional golf, the 25-year-old from the Philippines lost her full LPGA Tour status and has spent 2023 playing both Epson and LPGA Tour events. This was just her ninth LPGA start of 2023. The T-3 finish helped her move up on the CME points list. Before the Walmart NW Arkansas Championship, she was No. 129 on that list. After finishing T-3, she moved up to 89th on the points list. The top 100 at the end of the regular season keep their cards for the following year, so scoring points right now is critical for Padanganan.
There were some moments of brilliance from Lexi Thompson. She was five under through 12 in the final round, which put her high enough up on the leader board that one couldn't help but wonder, If she keeps this up could it be enough to hold off the later finishers? Could Lexi win? But Thompson, coming off a solid performance at the Solheim Cup the previous week, finished the last six holes even par and settled for T-8. Keeping up with Ryu's final-nine 29 would've been a lot to ask, but Thompson needed as high a finish as she could muster. She's had a tough season, missing eight cuts and finishing in the top 20 just once. She's low on the CME points list (now sitting at No. 114) late in the season, and that's not a great place to be.