LPGA Tour
LPGA changes Q-Series rules, requires entrants be pros and revokes deferral option for college golfers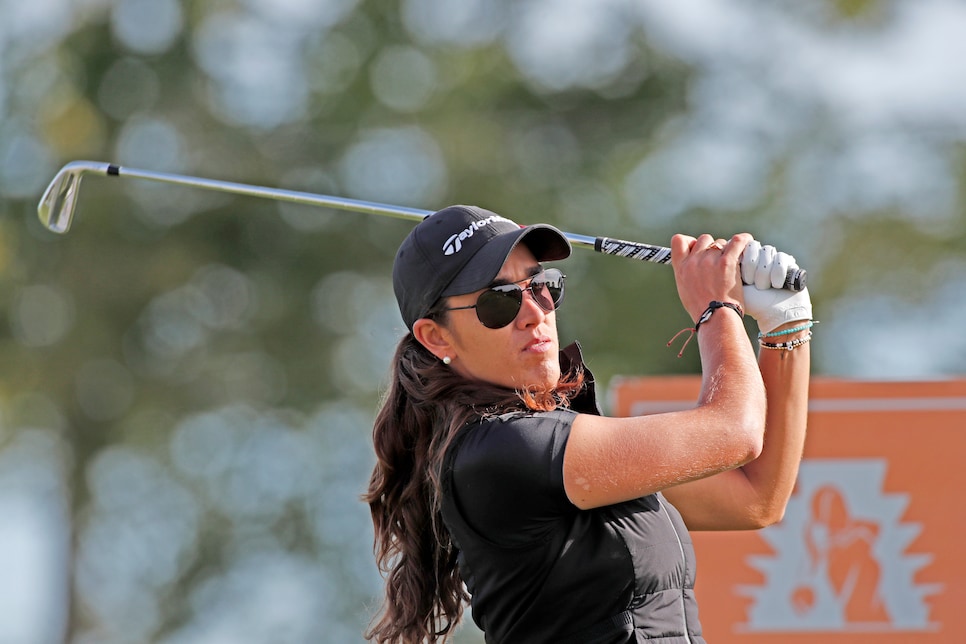 For nearly two decades, the USGA and R&A have allowed amateurs to compete in professional qualifying schools without jeopardizing their amateur status. But now the LPGA Tour has decided that for its qualifying series, only professionals will be allowed to play in the final stage.
The LPGA Tour announced the change to its criteria Thursday, noting that golfers can play as amateurs in stages I and II of Q-Series. But any player who advances to or is exemption into the final stage—an eight-round tournament that spans over two weeks—must turn pro to be eligible.
The change goes into effect this year. Tour officials cited the desire to create an equal playing field for those committed to playing full time on tour.
"LPGA Q-Series is the final stage to competing on the LPGA Tour, which is a fully professional tour that requires that its Membership competes as professional athletes," said Ricki Lasky, Chief Tour Business and Operations Officer for the LPGA, in a press release. "Ensuring all competitors have made the same choice to be a professional player elevates the Q-Series competition and creates the most appropriate options for athletes at different stages of their careers."
The decision eliminates the option for college golfers to play in the final stage as amateurs, earn an LPGA card and defer using the card until after their college season finishes in the spring. The deferral program began in 2018 and attempted to give collegiate players the best of both worlds: If you made it through Q-Series, you could maintain your amateur status with the guarantee of being able to join the tour after having the opportunity to play out your collegiate career with your teammates—and you'd still have the chance to play in the Augusta Women's Amateur, too.
But it was rarely utilized.
Of the 16 amateurs who made it through Q-Series since the deferral was announced, only two of them utilized it: Jennifer Kupcho and Maria Fassi. The other 14 players turned pro immediately, missing out on the spring semester and NCAAs. While Kupcho and Fassi were able to play out their amateur careers with their teams and shine at the ANWA, starting their pro careers in July instead of January made it harder to keep their cards: With fewer tournaments to play, they had fewer opportunities to move up the money list. Both players kept their cards after the 2019 season.
One aspect of Q-Series that hasn't changed is that all players who make it through stage II, regardless of if they're pros or amateurs, will get Epson Tour status. Amateurs will be allowed to compete on the Epson Tour, with the option to turn pro after their collegiate seasons end. Noted Lasky: "Providing Epson Tour status to those athletes who advance through Q School but choose to retain their college eligibility provides an appropriate pathway for those players to complete their college season or career and then immediately compete on the Epson Tour."
The LPGA said it will continue to work with the Women's Golf Coaches Association on creating ways for college players who aspire to play pro golf to work their way on to the LPGA Tour.
This year's LPGA Q-Series will run Dec. 1-4 at Magnolia Grove (Crossings and Falls Courses) in Mobile, Ala., then continue Dec. 8-11 at Highland Oaks (Highlands and Marshwood Courses) in Dothan, Ala.
Players finishing inside the top 45 and ties following the conclusion of the cumulative eight rounds of Q-Series will receive LPGA Tour status for the following season. All players finishing outside the top 20 and ties will also receive Epson Tour status.