LPGA Bound
Meet the sisters who made it through LPGA Tour Q-Series together as amateurs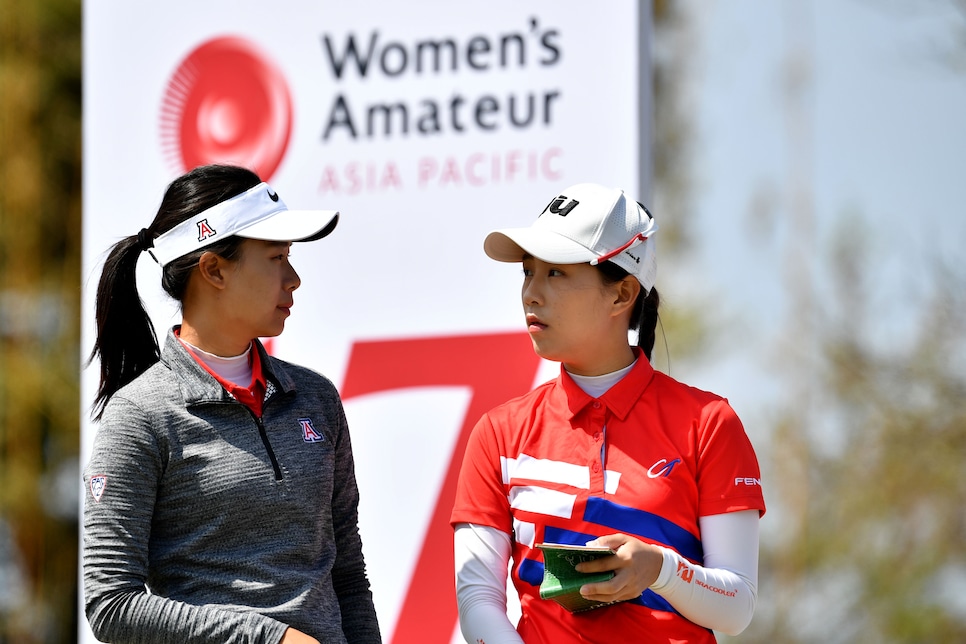 Among the four amateurs to earn LPGA Tour cards at Q-Series on Sunday were sisters Yu Sang and Yu Chiang Hou of Chinese Taipei. Both said they'll turn pro early in 2022, forgoing their remaining eligibility at the University of Arizona.
Paul Lakatos/R&A
LPGA Q-Series is hard, there's no getting around that. The two-week 144-hole tournament determines who gets LPGA Tour status for the following year, and who doesn't. There were two players in the field who had each other to lean on throughout the tumult: 21-year-old Yu-Chiang (who goes by Vivian) and 22-year-old Yu-Sang Hou are sisters from Chinese Taipei who play college golf together at the University of Arizona. They have dreamed of making it to the LPGA Tour since they were young.
Yu-Sang, who finished T-30 at Q-Series, is a fifth-year senior and Vivian, who finished T-20, is a junior. Because they played Q-Series as amateurs, they have the choice to either turn pro immediately and start competing on the LPGA Tour at the start of 2022 or wait until the end of the collegiate season in May, then turn pro and join the tour. While the two other college players who made it through Q-Series, Duke's Gina Kim and University of Arkansas' Brooke Matthews, haven't yet shared which choice they'll make, the Hou sisters were more decisive.
"We're definitely leaning towards turning pro," Yu-Sang said on Sunday.
"I think it's today. Yeah, like right away," Vivian said.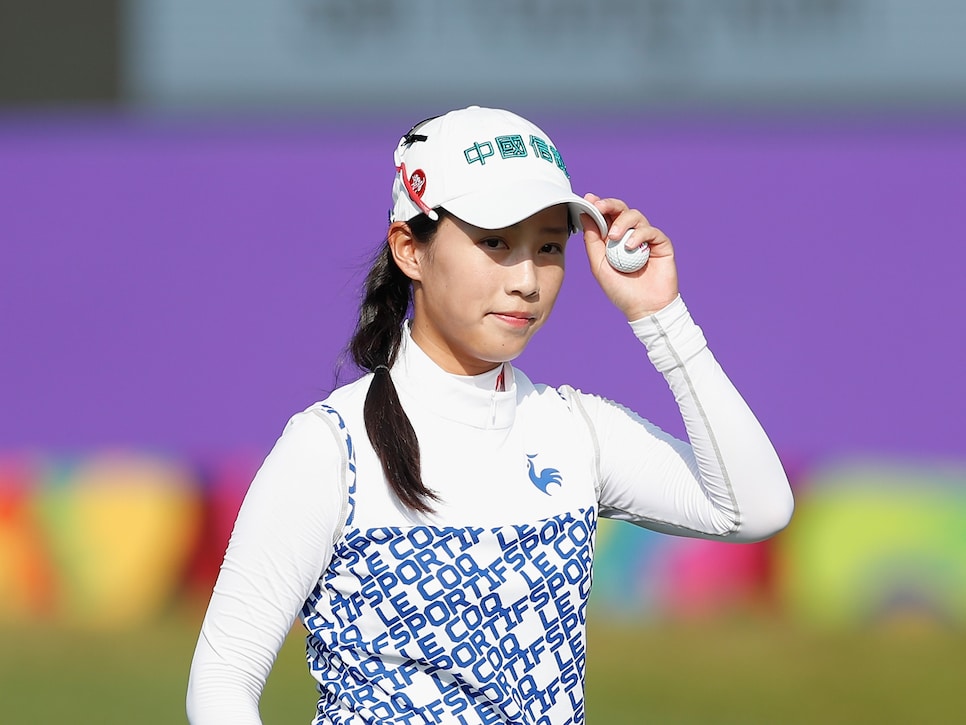 Yu-Chiang Hou reached No. 1 in the Women's World Amateur Golf ranking in 2020 and was a finalist at the U.S. Women's Amateur in August.
Kevin Lee
Vivian, who reached No. 1 in the Women's World Amateur Ranking in 2020, was happy just to have been healthy enough to complete Q-Series in Alabama the past two weeks. This past spring, she was struggling with hip pain and was diagnosed with a torn labrum. She rested after the NCAA Championship and didn't play again until the U.S. Women's Amateur in August.
"I was planning to do surgery this summer," Vivian told the media at the Amateur. "But after last season I discussed with my trainer and my [college] coach [Laura Ianello] and we just decided not to and focus more on PT and doing all the exercises instead of surgery."
The choice paid off. She finished runner-up at Westchester Country Club outside New York and continued to feel good enough to play in the fall college season ahead of Q-Series.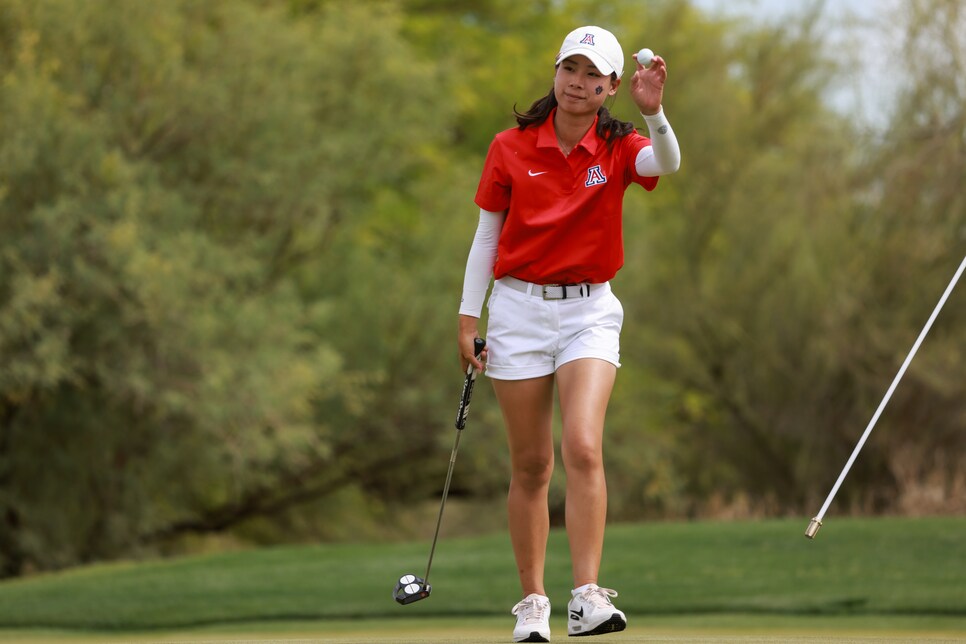 Yu-Sang Hou had played in nine LPGA events as an amateur and also won a tournament on the LPGA of Taiwan.
Justin Tafoya
"Going through the biggest injury of my whole life, and just [going] through that this summer and taking like a few months off, I didn't even think I could go this far," Vivian said after the final round of Q-Series. "So, standing here like playing through these two weeks, it's amazing. So just very unbelievable I would say that."
Not only has Vivian made her decision on whether to immediately accept LPGA status, she's also set her goals for the upcoming season.
"I would say try to achieve rookie of the year. That's my biggest goal," Vivian said. "And then, of course, winning a tournament and just seeing myself and my sister both playing well the first year. That's the biggest goal."
Vivian includes hoping her sister will play well within her own goal conversation because the two have been chasing the dream of the LPGA Tour together from the beginning. They both have some experience playing professional events, Yu-Sang has started in nine LPGA Tour events and has won once on the LPGA of Taiwan (TLPGA). Vivian's best finish on the TLPGA was a T-3 in 2020. The Hou sisters join Nelly and Jessica Korda, and Ariya and Moriya Jutanugarn as sister duos on the LPGA Tour.
"When we were little we'd just talk about it, we both wanted to be on the LPGA Tour," Yu-Sang said. "It just starts with a dream and then it's a goal, and now we reached our goal. It feels amazing."