Pull the stats
It's the dumbest argument in golf. These stats prove why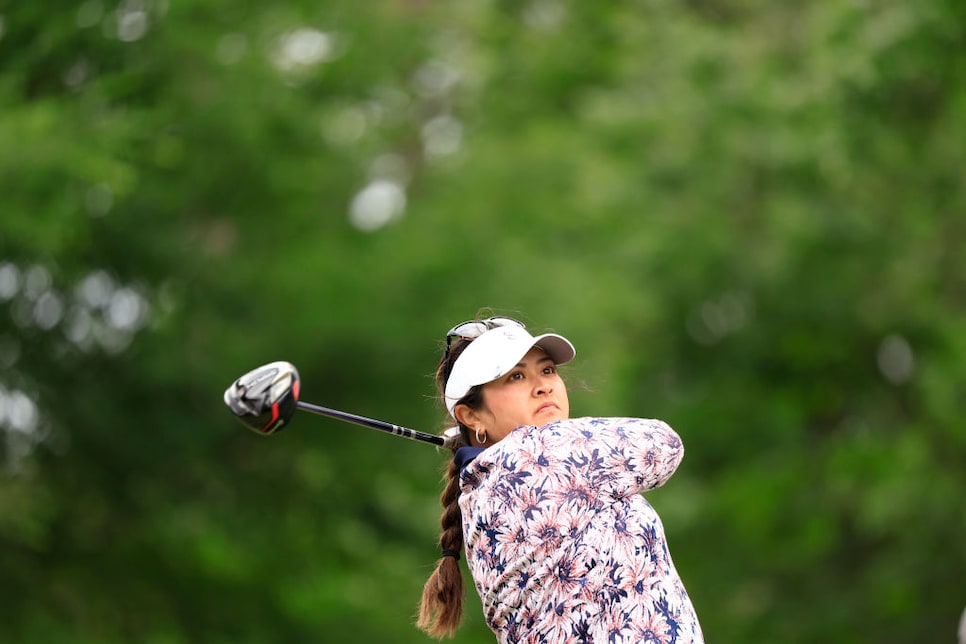 As it does from time to time, the dumbest argument in all of golf—probably in all of sports—flared up again last month.
Former LPGA Tour pro Anya Alvarez, in response to people making the dumb argument that a lower handicap male golfer, given a bit of time, could compete with an LPGA Tour player, tweeted this.
Anya is right! It's a very bad take, as she says. Such a bad take, in fact, that it inspired me to dive into Arccos' treasure trove of amateur data (you can sign up for a free Arccos trial right here, by the way) to hopefully deal the final blow, so I never have to hear it again.
Starting with tee shots, the average scratch drives the ball about 260 yards. That's about 20 yards shorter than last year's LPGA Tour Driving Distance leader, but about seven yards longer than the LPGA Tour average, at 253 yards. It's the basis of this dumb, dumb argument.
Conveniently not mentioned is that scratch golfers miss about 50 percent of fairways, according to Arccos. The average LPGA Tour player, by contrast, hits about 75 percent of their fairways. So, once every four drives, a scratch golfer is hitting their drive sideways while the LPGA player's is finding the fairway.
Missing fairways doesn't just mean worse proximity on approach shots, it also means more penalty shots into hazards, along with the odd disaster miss. A top or shank or snipe hook. It's part of the reason why scratch golfers average close to one double bogey (or worse) per round.
Seven yards simply isn't enough to make up for those penalty drives. When all is said and done, LPGA players are smoking them in this category.
On approach shots, the average LPGA Tour player hits about 73 percent of their greens in regulation, or about 13 per round. Arccos says the average scratch golfer hits about 58 percent, or about 10 per round. It's why LPGA Tour players average nearly four birdies per round, while a scratch golfer makes between one and two.
It's also important to keep in mind that with all of this, these small advantages compound over time, which means smaller advantages become much bigger the more rounds you play. In this case, the LPGA Tour player has three more birdie looks vs. bogey looks per round. That's a potential six-shot swing, every single round. Over and over again.
It's genuinely hilarious to think that a scratch could make up all those shots around the green.
Pick literally any short game stat to compare. Let's say sand saves. The average LPGA pro gets up and down 45 percent of the time from bunkers, correlating to a proximity of around nine-ish feet.
Arccos says the average scratch hits their greenside bunker shots on average to 19 feet; the average make rate for putts that length is around nine percent. And again, fewer one putts doesn't only mean more two putts. It also means more three putts.
So, if you're keeping track, every single round scratch golfers are hitting more drives out of play, hitting fewer greens, and getting up-and-down less often. But don't worry! They're also missing more putts.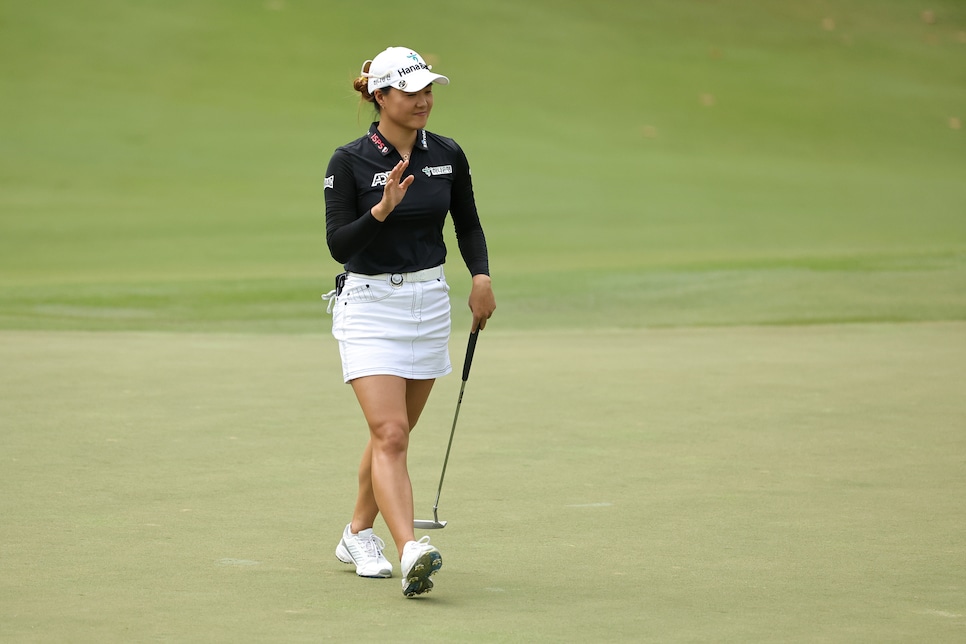 LPGA Tour data doesn't exist for putting make rate by distance, but there's no reason we can't sub-in PGA Tour data for this one.
And once again, pick any putt to compare.
A short one? Tour pros make 3-5 footers 87 percent of the time, scratch golfers 76 percent of the time.
A medium length one? Tour pros make 10-15 footers 30 percent of the time. Scratch golfers 17 percent of the time.
A longer one? Tour players three-putt putts longer than 25 feet nine percent of the time. Scratch golfers almost double, at 16 percent of the time.
Hopefully this is starting to paint a picture of why this is such a bad, dumb argument. And if it doesn't, then I guess you can just take my word for it. My handicap is currently a 1.3. It veered into plus territory when I was playing college golf. Give me one year, give me five years, it won't make a difference. I wouldn't stand a chance.