LPGA
LPGA names Princeton AD Mollie Marcoux Samaan next commissioner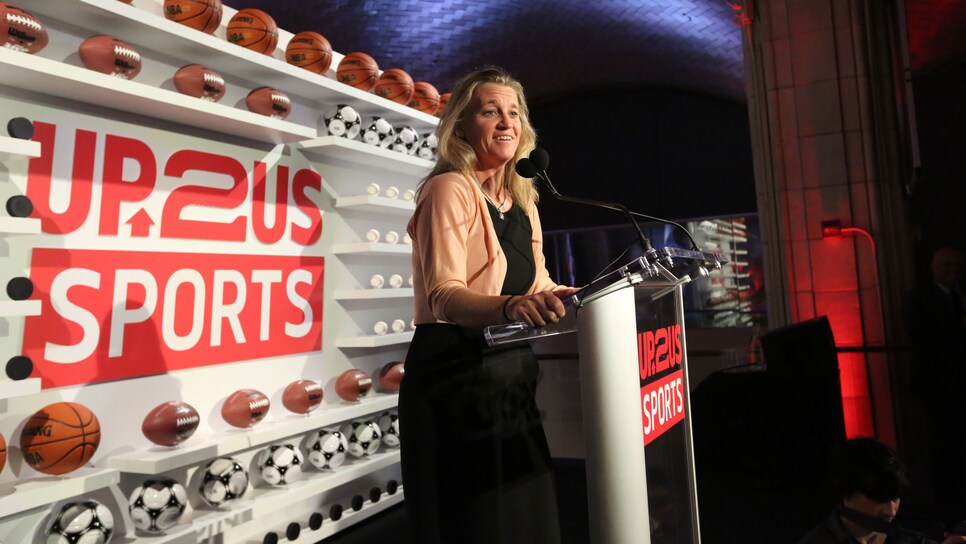 The LPGA officially announced Mollie Marcoux Samaan as its new commissioner Tuesday. Golf Digest first reported the news Tuesday morning.
"The LPGA Commissioner role is one of the best jobs in sports today and the opportunity of a lifetime," Marcoux Samaan said in a statement. "I'm passionate about the game of golf and have been an LPGA fan since I was a little girl. I appreciate the LPGA's history and the tenacity of its 13 Founders. I'm truly inspired by our Tour players and teaching professionals. I'm excited to dive into the LPGA initiatives to impact women and girls in the game at every age and ability. And, to learn about and contribute to all aspects of the LPGA's business.
"I believe passionately that sports have the power to change the world. And in this moment in time – with the positive energy around women's sports, women's leadership and society's commitment to diversity, equity and inclusion – I believe the LPGA has an incredible opportunity to use our platform for positive change."
Marcoux Samaan comes to the LPGA from Princeton University, where she served as its athletic director. She was a two-sport athlete at Princeton in soccer and hockey, earning All-Ivy League honors four times and won the C. Otto von Kienbusch Award, the top senior female student-athlete award at Princeton which recognizes "high scholastic rank, sportsmanship and general excellence in athletics." She graduated cum laude in 1991.
As Princeton AD she helmed a number of facility ventures, including the installation of a bubble over the football stadium, the renovation of a multi-purpose gym and the construction of a broadcast center. During her first six years as athletic director, Marcoux Samaan has overseen a department that has won 65 Ivy League championships, a total that is 14 more than the next-highest school in the league and 39 more than the third-best school during that time. She was the first female AD in school history.
Prior to Princeton, Marcoux Samaan worked with Chelsea Piers Management, a company that owns and operates world-class sports facilities like Chelsea Piers New York and Chelsea Piers Connecticut. She was the vice president for strategic planning and general manager, and founded and served as executive director of a scholarship fund, which since its inception has provided more than 2,000 scholarships to make athletic opportunities available to children in need. One of her final projects at the company was overseeing the expansion of a 400,000-square-foot venue in Stamford, Conn.
Diane Gulyas, chair of the LPGA board of directors and the search committee, said Marcoux Samaan "understands the power of golf to change the lives of girls and women."
"As a values-centered leader, she's known for her skills in collaboration, managing through complexity and building a winning team culture. In every role, she's had an outstanding record of performance in navigating change, forging lasting partnerships, and seeing – and seizing – new opportunities," Gulyas said.
Marcoux Samaan takes over for Mike Whan, who announced he was stepping down as LPGA commissioner in January. Whan has since been tapped to lead the USGA as its CEO when Mike Davis retires later this year.
Marcoux Samaan is married to Andrew Samaan. They are the parents of three children: Maddie, Catie and Drew. Marcoux Samaan holds a 7.4 handicap index and lists North Fork C.C. in Cutchogue, N.Y. as her home club in the USGA's GHIN system.