LPGA Tour
LPGA Tour winner Madelene Sagstrom shares her story about childhood sexual abuse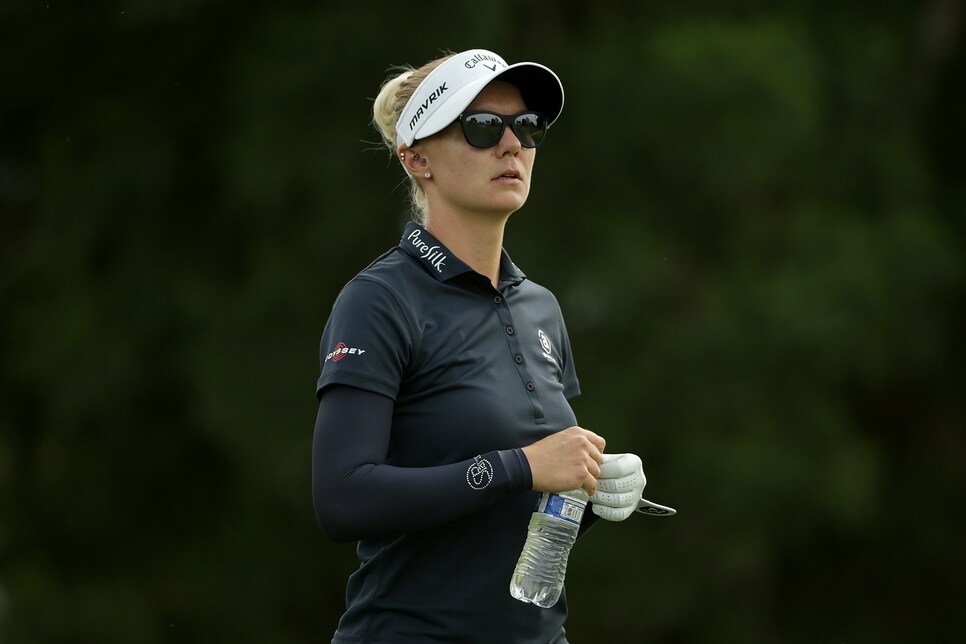 LPGA player Madelene Sagstrom revealed she was sexually abused by a family friend at age 7 in her native Sweden. The tour player went public about the experience, which she first shared with her golf coach Robert Karlsson in 2016, in a story and video created with the LPGA media team and released Monday.
At the time, Karlsson noticed Sagstrom was struggling to control her emotions on the golf course and asked her to think about why. That's when Sagstrom realized she needed to talk about what had happened in her childhood.
"This was something I was never going to tell anybody," said Sagstrom, who is defending her maiden LPGA victory this week at the Gainbridge LPGA. "I just came to realize when I started working with Robert, This has changed me. This has made who I am today. I just wanted to become a better—first of all, a better person and also I wanted to become a better athlete at the same time."
In the video released by the LPGA (below), Sagstrom said after the abuse at the family friend's house, she rode her bike home and didn't share what happened with anyone for 16 years. She said the freedom she felt after sharing her story with Karlsson was immediate.
"From there it literally happened overnight in a sense," Sagstrom said. "One day we were on the golf course, I was hiding behind Robert in the pro shop, not saying anything. I told him what had happened, and the next day I was like, I'm here, come see me. It really felt like that to me. I just literally grew overnight, and I felt like I can take space."
Sagstrom shared a video in which she discusses her story here:
Having found independence and confidence off the course, Sagstrom says the same happened on the golf course, too. That year, 2016, she dominated the Symetra Tour, finishing the season with 12 top-10 finishes, three of those were victories. She was the rookie of the year, the money leader and earned her LPGA Tour card for the 2017 season.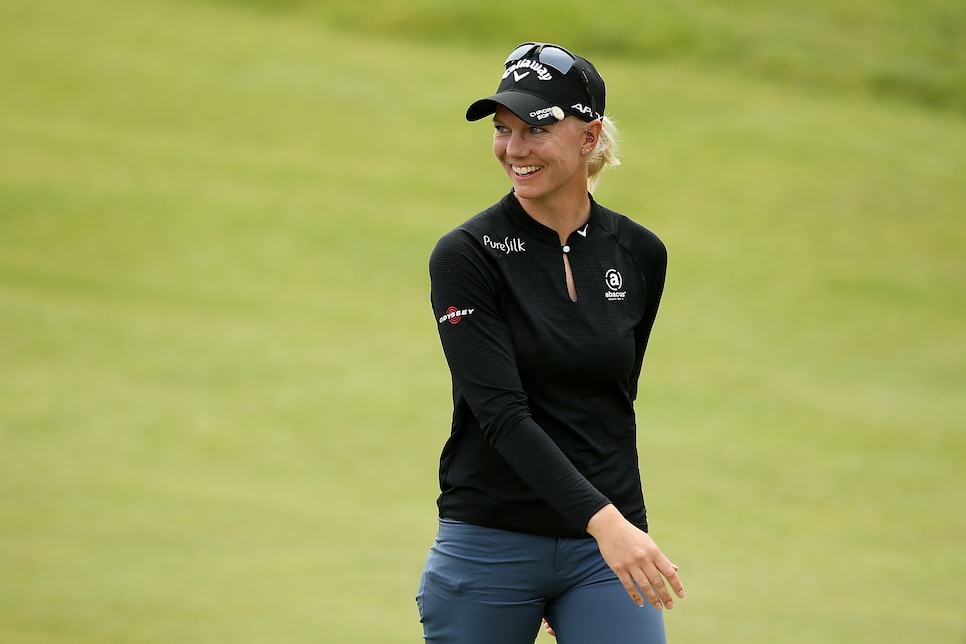 Now 28, Sagstrom is in her fifth season on the LPGA Tour. Given her profile in women's golf, she felt now was the right time to work with the LPGA Tour to share her story, with the hope that she can help others move forward from their own traumatic experiences.
"I'm really happy that we're doing this because I know there's a lot of people out there that feel alone, and not just in any kind of trauma, in any kind of hard experience. It's easy to feel like you're the only person in the world," Sagstrom said. "I just want to be there for somebody else knowing that I have a platform. I can share my story and maybe reach out to somebody."