News
LPGA stars to play Texas Women's Open in June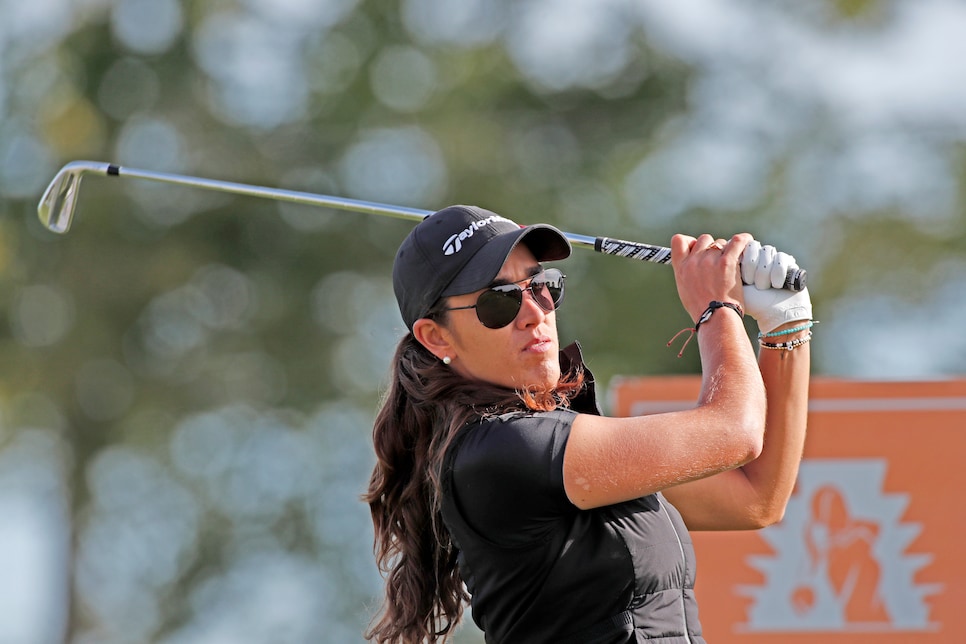 LPGA golfer Maria Fassi hits a shot during the first round of the Indy Women In Tech on September 26, 2019, at the Brickyard Crossing Golf Club in Indianapolis, Ind.
Icon Sportswire
The LPGA Tour won't be back until late July, but a strong contingent of tour members will compete June 2-4 at the Energy Producers, Inc. Texas Women's Open.
As Golfweek first reported, the event will be played at the Old American Golf Club outside of Dallas, the same course that hosts the LPGA's Volunteers of America Texas Shootout. Last year's Shootout champion, Cheyenne Knight, is in the Texas Women's Open field.
She's not the only tour winner who will in the event with a projected purse of $50,000.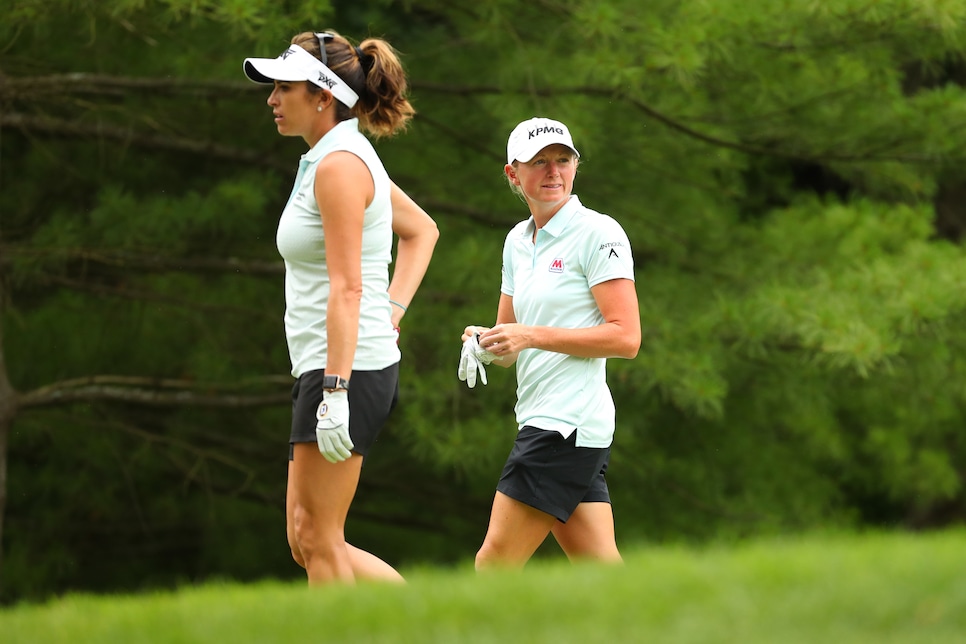 Teammates Stacy Lewis (right) and Gerina Piller walk to the second tee during round two of the 2019 Dow Great Lakes Bay Invitational.
Gregory Shamus
Two-time major-winner Stacy Lewis, who grew up in Texas, will play, as will 2016 U.S. Women's Open champion Brittany Lang, who also grew up in Texas. Celine Boutier, who like Knight won her first LPGA Tour event in 2019, is playing. Other notables include Gerina Piller and Maria Fassi, according to Golfweek.
Ironically, all these players would have likely been competing in Texas during the first week of June had the LPGA's schedule not been interrupted due to the coronavirus. The U.S. Women's Open originally was slated for June 4-7 at Champions Golf Club in Houston. In response to the pandemic, USGA officials moved the date to Dec. 10-13, when the 75th edition of the championship will still be played at Champions.
The LPGA hasn't played a tournament since February, as scheduled events in Asia had to be canceled and postponed due to the spreading of the coronavirus before tournaments in the U.S. were similarly called off. The current plan is for the LPGA to resume on July 23 in the first round of the Marathon Classic in Ohio.