News
LPGA revamps CME Group Tour Championship in 2019: $5M purse with $1.5M first prize, biggest in women's golf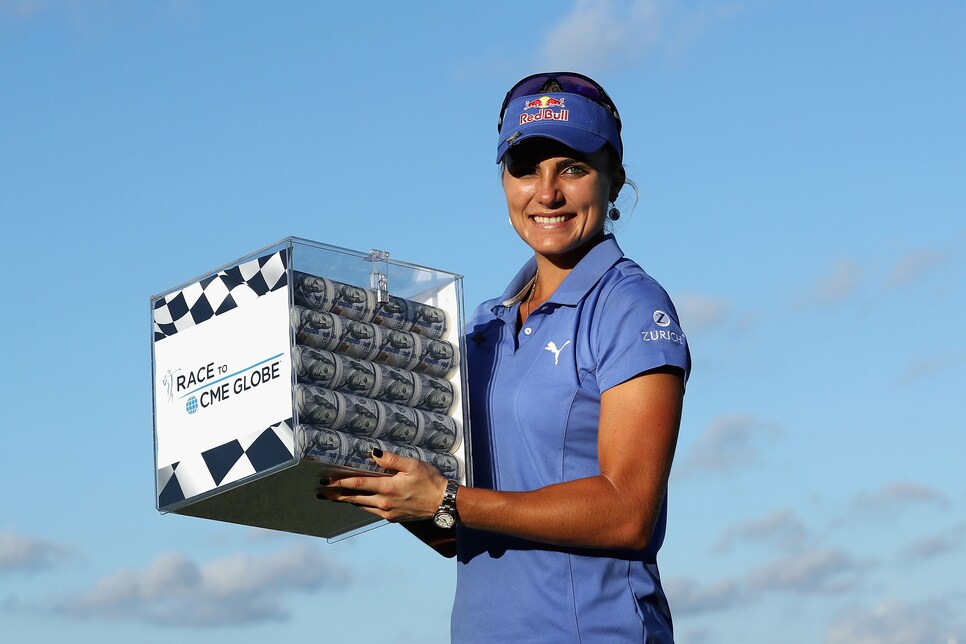 Sam Greenwood/Getty Images
If the grins on the faces of the players Wednesday morning at Tiburon Golf Club in Naples, Fla., were a little bit wider, it's understandable. The 72-player field, and the remainder of the LPGA membership for that matter, woke up to the impressive news that CME Group Tour Championship would become a whole lot more lucrative in 2019.
The tour formally announced on Tuesday night that the purse for the LPGA season finale would double next year, jumping to $5 million. The winner will take home $1.5 million, elevating it to the largest first-place prize in women's golf.
In addition, the structure of the Race to the CME Globe competition will change starting next year. Players will continue to accumulate points over the course of the season in order to qualifying for the final event. But once the tournament begins, the points will be eliminated, with anyone in the now slightly smaller 60-player field having a shot at the top prize. (The separate $1 million bonus that went to the Race to the CME Globe winner will be funneled into the CME Group Tour Championship purse.)
According to commissioner Mike Whan, the moves will streamline what's at stake in the year's final event, leaving one winner rather than competing storylines involving who's in contention for the Tour Championship and the Race to the CME Globe.
[RELATED: 12 players can claim the $1M Race to the CME Globe bonus on Sunday in Naples](https://www.golfdigest.com/story/mad-dash-for-the-box-of-cash-wholl-win-the-dollar1m-bonus-on-sunday-at-the-cme-group-tour-championship
More significantly, Whan believes this is a move that elevates the stature of women's golf, giving the women's game a more equitable status in the sport.
Indeed, the $5 million overall purse is larger than that of five "opposite" events on the PGA Tour calendar in 2018-'19. And the winner's check is greater than that given in more than 30 of the 47 tour events this season.
"It's a game-changing moment," Whan said.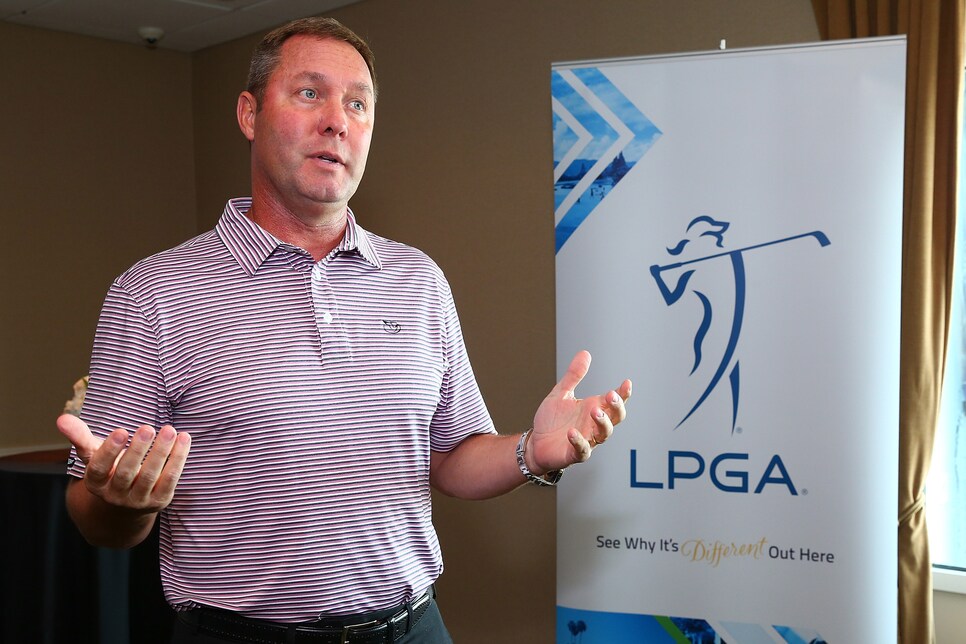 He deferred much of the credit for the moves to Terry Duffy, CME Group CEO, who pushed him in conversations earlier this year to try and improve the event as well as impact the overall game.
"He is the only sponsor I know that called me and said, 'I think it's time we set a higher mark for women in women's golf,'" Whan said. "This announcement is really about setting a new standard in women's golf."
"I'm a big proponent of equality," Duffy said. "I have a very balanced management team between women and men. I think it is best generated from those ideas, and I make sure there is equal pay for equal jobs. So, I'm very much in favor of that."
Setting aside a bit of modesty, Duffy also noted: "We want to be a little bit of a trailblazer."