The Loop
LPGA pro wears a birthday hat for entire round to celebrate turning 21
On Friday, Shawn Stefani made news on the PGA Tour by not wearing much of anything. On Saturday, Xiyu Lin made a splash on the LPGA by donning an extra accessory we're not sure we've ever seen in a pro tournament.
Celebrating her 21st birthday, the Chinese pro wore a birthday hat at the Honda LPGA Thailand. And yes, by "birthday hat" we're talking about those silly point ones that stay on your head with a rubber band strap.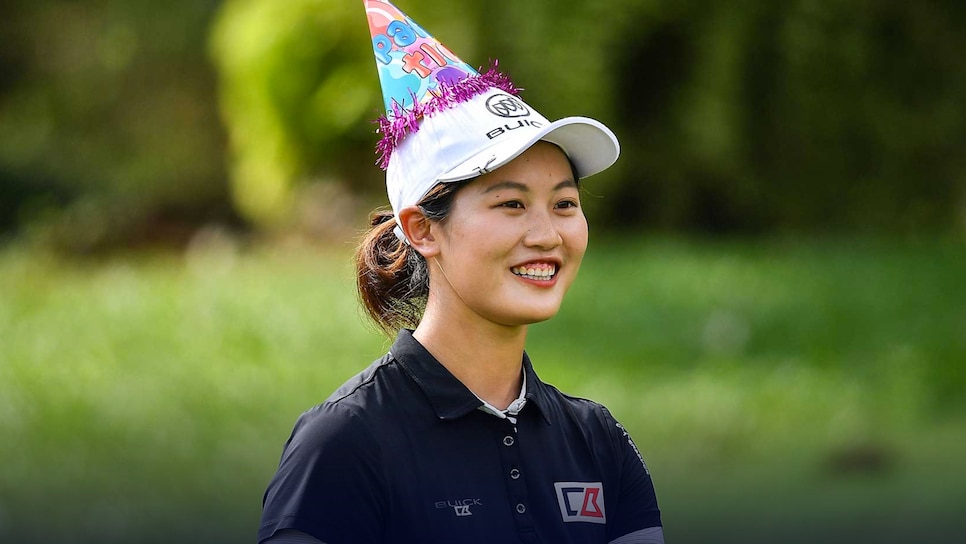 Hey, it doesn't get much bigger than your 21st birthday. So how did this come about?
"Playing with Kim (Kaufman) today and her caddie, Audrey (Wayne), bought me this hat," Lin said. "Just put it on and asked me to keep wearing it. I play 11 hole with that and feeling fine with that."
Lin wound up playing 13 more holes with it on Saturday as players completed their second and third rounds to get the event back on schedule. That's a total of 24 holes wearing the hat despite swings like this that knocked it off:
Lin only managed a pair of 73s, but that didn't dampen her mood.
"I been looking forward to this days for long time," Lin added. "And, I mean, it's going to be really long day here today, but I mean, I got all my friends celebrate with me. I feel really good."