Instruction
LPGA player's homemade training aid will fix your downswing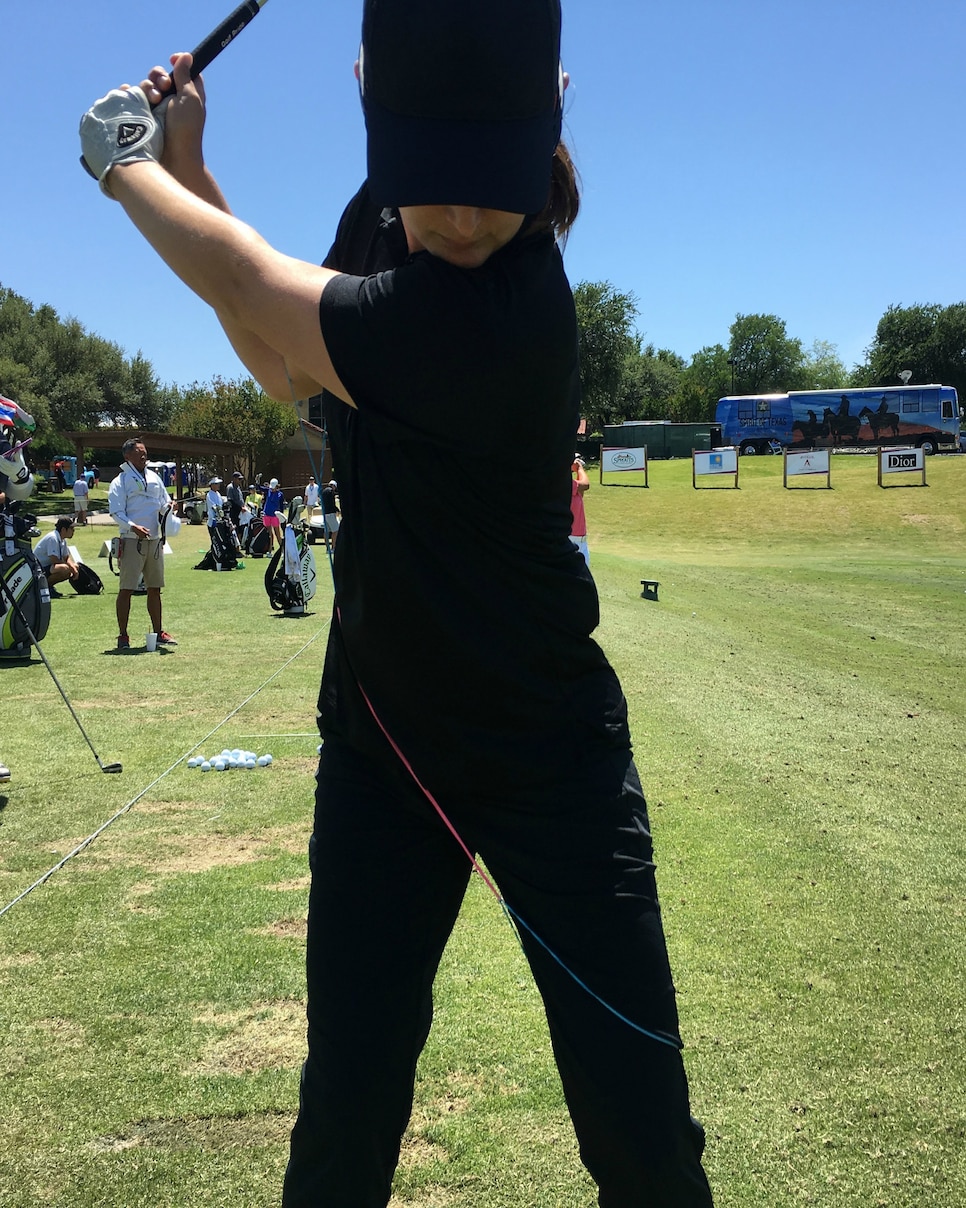 Walking around the range at the Volunteers of America Texas Shootout, we spotted an interesting training aid. Lindy Duncan, who's in her fourth season on the LPGA, made this training aid with her dad out of three giant rubber bands.
She puts one end around her left thigh, and the other around her arm at the right elbow, so the band stretches diagonally across her torso. It's not just a rehearsal drill—she hits balls with the band in place.
"I want to feel the left knee start the downswing," Duncan said. "So when I feel the band get taught as I start my transition, I know my left knee started the action."
If you have trouble with the sequencing of your swing, or feel like your arms rush from the top, go buy a few giant rubber bands and give this training aid a try.