LPGA player's bag earns huge donation in honor of Humboldt hockey team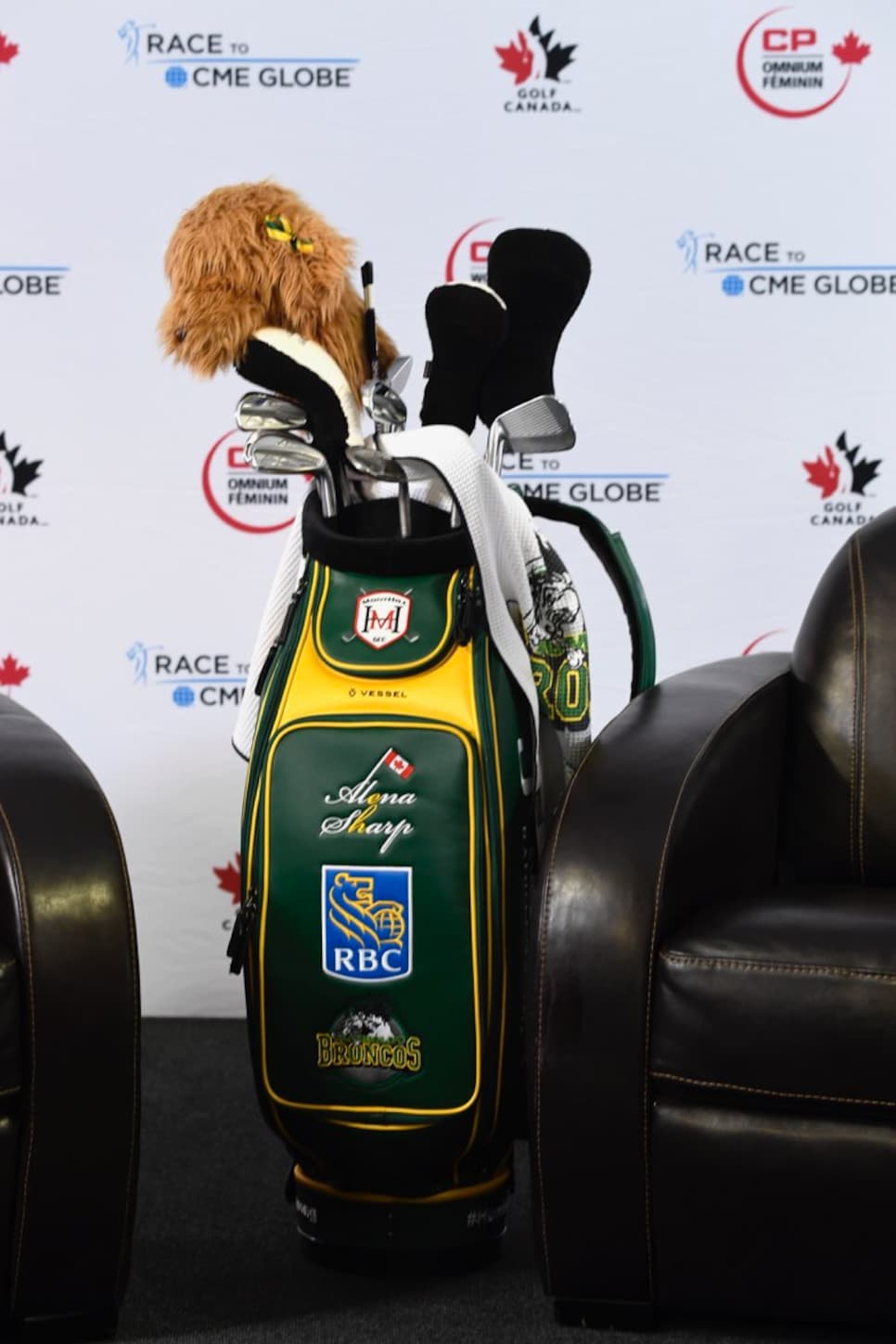 Alena Sharp, who grew up in Canada, used a bag in the CP Women's Open that had a little more weight to it than usual. On the front of her bag she had the Broncos logo of the Humboldt hockey team that was in a tragic bus accident in April. Sixteen people died in the crash. After using the bag she donated it to a charity auction. It earned an incredible $19,000 in the auction.
Sharp is competing this week in the Cambia Portland Classic. She had no idea that the auction had happened until she came off the course after her first round in Portland.
"I knew it was going to go up for auction, but I didn't know it was going to go up for auction this quickly," said Sharp after her round. "To come off the golf course and see an email from my agent about the bag raised $19,000, it like made me cry and gave my goosebumps."
The proceeds from the foundation will go to benefitting the hospital in Humboldt, specifically to benefit the pediatric department, according to the LPGA.
"Just unbelievable. I was at a loss for words," said Sharp. "And so happy that we could raise that much money in awareness. And be able to give it back to the Humboldt children. That's just something that's made my year, really."
You are using an unsupported version of Internet Explorer. Please upgrade to Internet Explorer 11 or use a different web browser.