The Loop
LPGA player vs. 4-handicap male
Some stories have legs. Others are centipedes. Senior Editor Stina Sternberg's assertion, in her August "Ask Stina" column in Golf Digest, that no 4-handicap beat any LPGA player on a 7,000-yard course has drawn tons of mail, some supportive, but some, like the letter below, well, not so much so.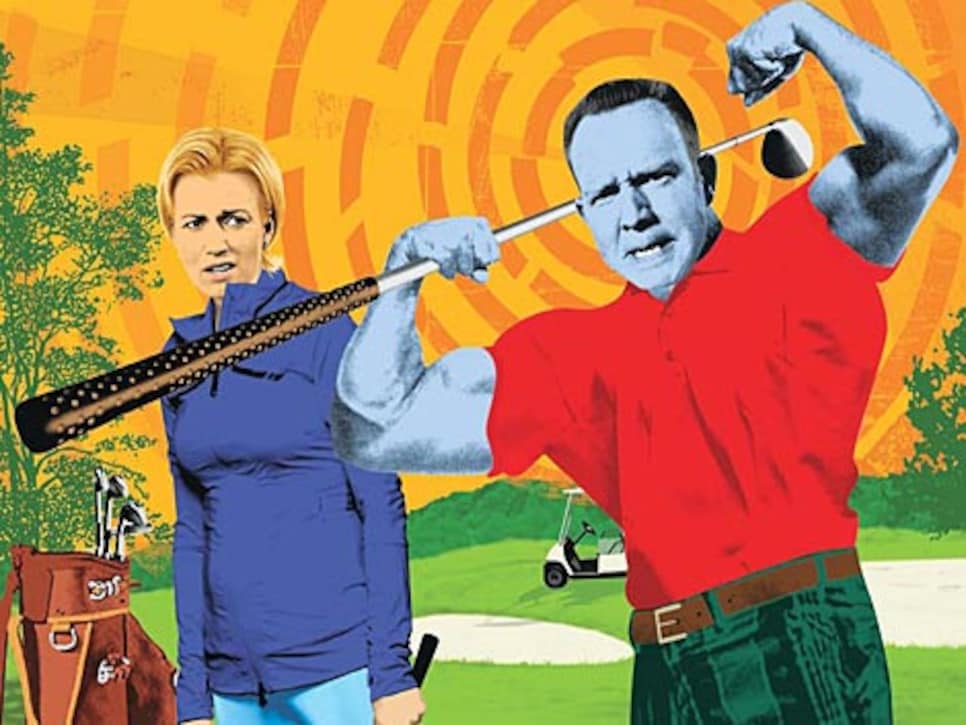 Once again, Stina out-does herself.
In her latest column she states as fact that a man who is 4-handicapper and drives the ball 300+ yards would be beaten badly by ANY of the LPGA's 152 players including non-exempt players on a 7000+ yard course. It's the "any" that is ridiculous. This claim of hers ranks up with the "I'd pull the cigar out of his mouth and stomp on it" column. Ms. Sternberg may think she knows all and is the final authority on all things golf, but it can safely be said she isn't and doesn't.
She needs to learn how to offer an opinion as an opinion and at least infer respect for others. Until then it is very hard for me or any of my contemporaries to take anything she says in her columns seriously.
That 7,000-yard element is important. Besides the debate here, there's a spirited discussion on Golf Channel's web site about how the yardage changes the equation because that length inevitably adds strokes to a shorter-hitters game (assuming that the 4-handicap male is a longer hitter) They're not buying Stina's contention. Also check out the debate on Golfwrx.com and Golf Club Atlas.
(Illustration by John Ritter)