LPGA Merch
The LPGA has a new tie-dye hoodie—and it's getting a ton of attention
*All products featured on Golf Digest are independently selected by our editors. However, when you buy something through our retail links, we may earn an affiliate commission.*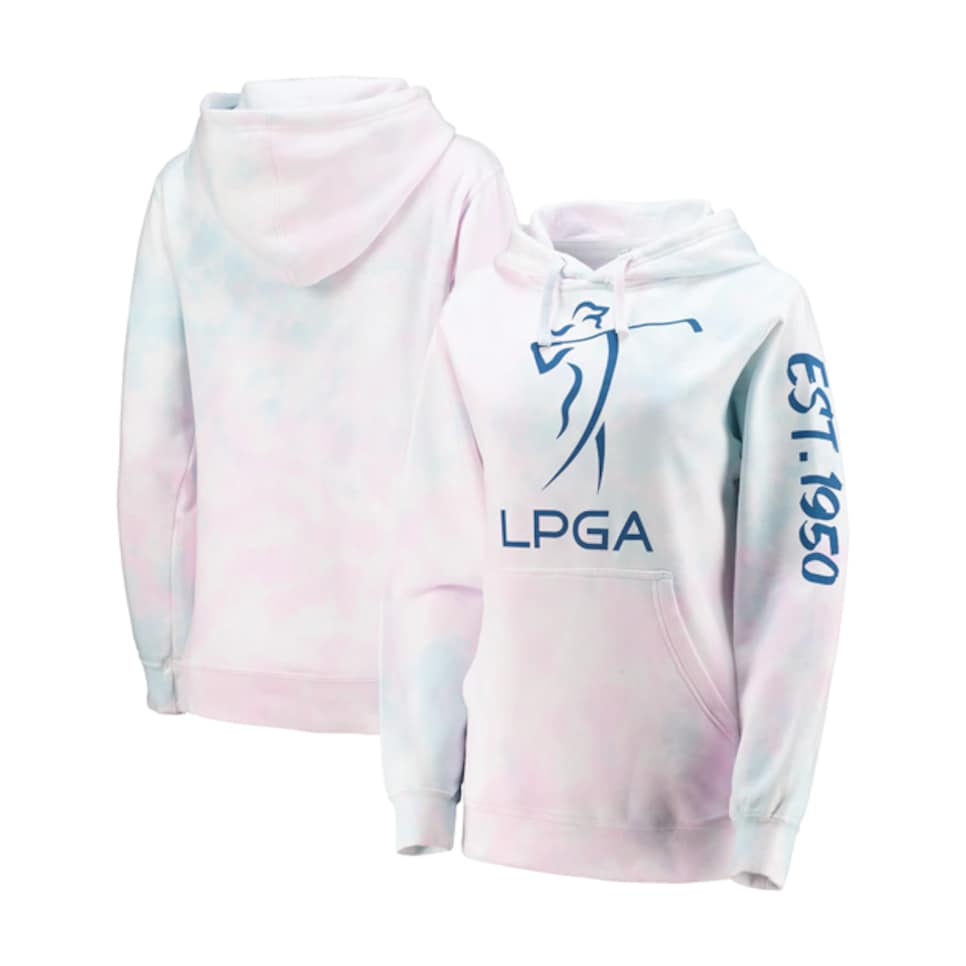 Piggybacking off the WNBA's wildly popular logo hoodie launched last fall, Michelle Wie has teamed up with the LPGA to release a golf version that is creating a lot of buzz. The tie-dye hoodie officially launched Monday, but we got a sneak peek of the LPGA-logoed sweatshirt when Warriors guard Damion Lee shared a photo while wearing it last week. The image was tweeted by the LPGA Twitter account, and the hoodie almost instantly sold out on the LPGA merchandise site.
RELATED: The best women's golf shirts, according to Golf Digest Editors
The hoodie is back in stock, but will likely sell out just as quickly as the pre-launch.
Wie, who had an integral part of creating this hoodie, says she was initially inspired by the merchandise movement at the WNBA and hopes the LPGA hoodie will similarly help grow the women's game.
"I have the WNBA hoodie in my closet and every time I wore it, I felt proud to wear it," Wie said. "It's almost a badge of honor being like, 'Hey I support women's sports and the WNBA,' and ever since I started wearing the hoodie I've gotten more into it and have started watching more games—I hope when people wear the LPGA hoodie they feel that same sense of honor."
Supporting the women's game and the charitable initiative behind this hoodie, several other professional athletes are expected to be spotted wearing the hoodie in the coming days. Proceeds on purchases of the hoodie will be donated to the Renee Powell Fund and The Clearview Legacy Foundation—two nonprofit organizations that work to make golf more inclusive.
"Hopefully this hoodie will help change the face of golf," Wie said. "I mean nothing says 'changing the face of golf' like a tie-dye hoodie, right?"
More LPGA Merchandise to consider: