News
LPGA: Henderson repeats in Portland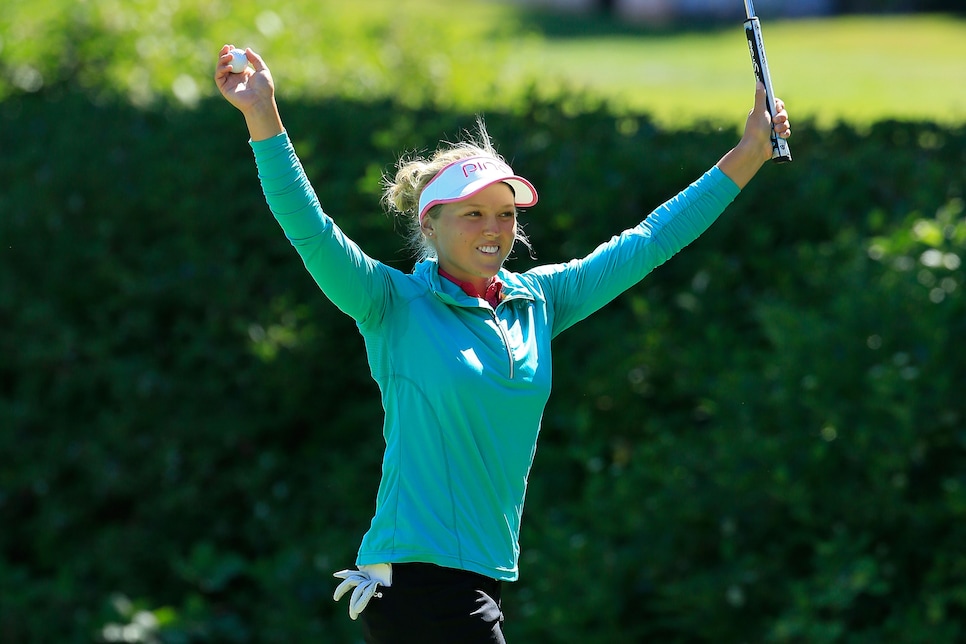 A year ago, Brooke Henderson was still not a member of the LPGA Tour, having been denied an exception to the minimum-age rule. So she pieced together a schedule through sponsor's exemptions and Monday qualifiers, which is how she got into the 2015 Cambia Portland Classic. And all she did with that opportunity was win by eight strokes to pick up her first tour win and an LPGA card.
This year, the 18-year-old Henderson came into Portland off her first major title, the KPMG Women's PGA Championship three weeks ago in Seattle. The Canadian proved she really loves the American Northwest, leading wire to wire to win by four strokes over Stacy Lewis, who finished second for the 11th time since the last of her 11 LPGA wins, in 2014.
Henderson, now the No. 2 player on the Rolex Rankings behind Lydia Ko, closed with a controlled 71 for a 14-under-par 274 total at Columbia Edgewater Country Club. That's a great springboard into this week's U.S. Women's Open. The powerful Henderson, who attacks the tee ball with a long, whiplash swing and crinkles her nose at unsatisfactory shots, has the flair to be a fan favorite, especially if she keeps piling up wins at this rate—three in less than 11 months.
A second major at CordeValle would mean real stardom and bring her that much closer to Ko in what is promising to become a friendly, but fierce, rivalry between immensely talented teenagers.