News
LPGA announces 2018 schedule. Here's what you need to know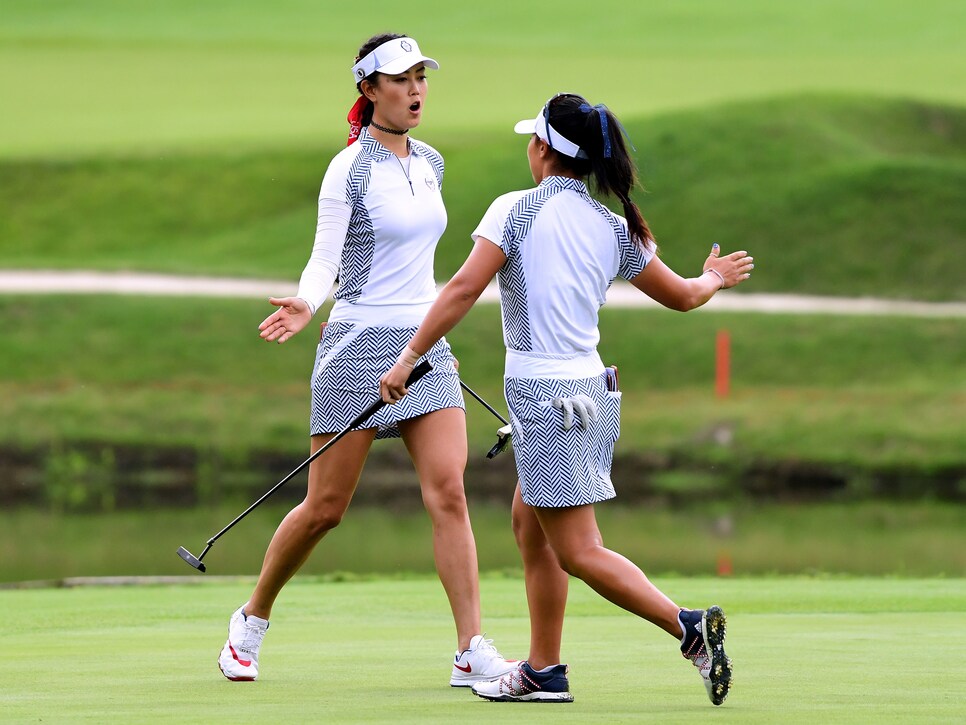 The LPGA announced its 2018 schedule on Wednesday, with a total of 34 events in 14 different countries. There are some notable changes. First, the good news: Prize money is at an all-time high, totaling $68.75 million, up $3.25 million from last year. And there are three new events on the schedule. The first two are set for April in California. The Hugel-JTBC Championship will be in Los Angeles, but the course hasn't been announced yet. The second event will be at Lake Merced G.C. in San Francisco. The title sponsor for that event has not yet been named. The final new event will be in October in Shanghai, China. Neither the course nor the title sponsor has been named yet.
The LPGA isn't alone in having events on the schedule lacking title sponsors. The PGA Tour has two tournaments without backing on their schedule, too.
In turn, three events are missing from the 2017 schedule. The McKayson New Zealand Women's Open is not on the calendar, but the LPGA officials say it will be on the schedule for the spring of 2019. This is a more natural spot for it in regards to travel, as it will be scheduled near the ISPS Handa Women's Australian Open.
Also missing are Lorena Ochoa's match play event in Mexico and the Manulife Classic held in Canada.
The U.S. Women's Open is in its new spot on the schedule, moving from mid-July to early June. Shoal Creek G.C. in Alabama will serve as host, with its $5 million purse the largest of the season.
The Evian Championship, the final major of the season, remains in its infamous mid-September slot. But according to LPGA commissioner Mike Whan, the plan is for the Evian to be a summer event as soon as possible, potentially as early as 2019. Considering last year's event was shortened to 54 holes due to bad weather, the sooner that event can be moved, the better.
The biennial UL International Crown will take place at the beginning of October and be held at Jack Nicklaus G.C. in Incheon, South Korea. Eight countries compete in the event, with the U.S. as defending champ.