The Loop
Love stays steady while playing partners struggle
Ryder Cup captain Davis Love III, literally low man on the totem pole pairing of the forgotten few past PGA champions, shot 68 on an Atlanta Athletic Course called "tough'' but equitable in its deliverance of agony and ecstasy.
"You've got to hit a lot of good shots, and it's a tough course,'' he said after easily stealing the spotlight from playing partners Tiger Woods and Padraig Harrington in one of the morning's marquee threesomes. "You're going to see a lot of birdies, but you're going to see a lot of bogeys and doubles."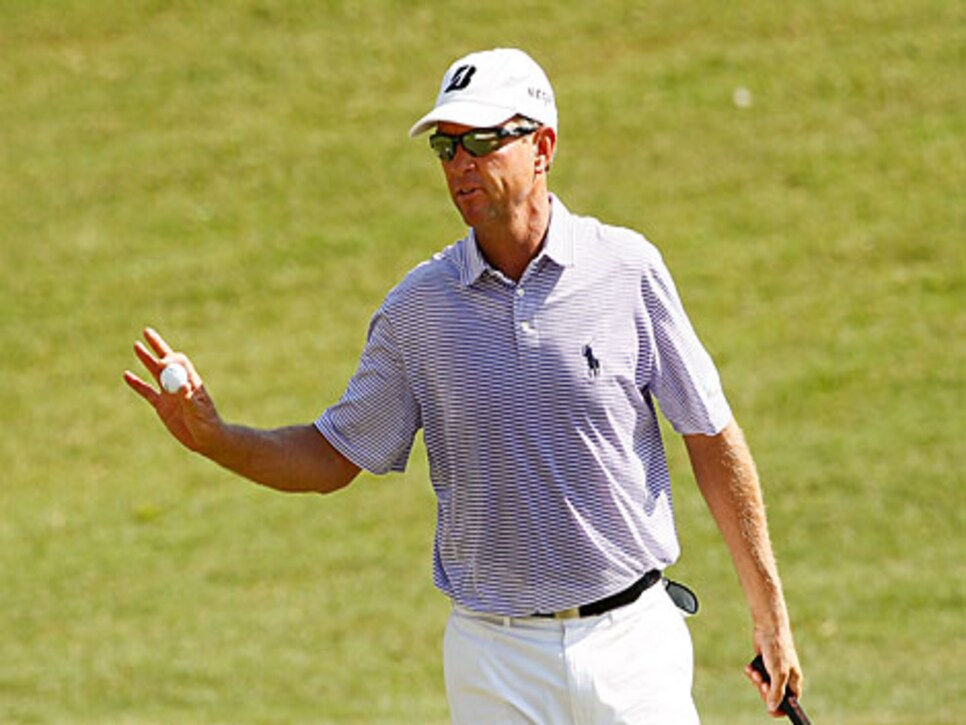 Love saw his share of the latter as Harrington and Woods combined to shoot 10-over. Woods had three doubles and rinsed two balls in the hazards while Harrington collected five bogeys. Ugly stuff from two players who have been Ryder Cup stalwarts in the past.
Harrington, for one, appreciated Love's patience during his and Woods' various struggles.
"I thought Davis did very well to shoot two-under, put it like that,'' he said. "He wasn't helped by either of us for most of the time.''
Love played the difficult finishing holes in even par compared to Woods (+5) and Harrington (+2).
"Yeah, you don't realize it until you see what everyone else is doing, how hard they are,'' Love said. "If you get them in play, it's all right, but as soon as you miss a fairway every hole is hard, especially the long ones coming in with the lakes.''
That from one of the leaders of the pack that played in benign conditions. If the wind blows at all during their afternoon (1:45) tee time tomorrow, his playing partners might not finish.