The Loop
Louis Oosthuizen on Masters third-round 71: "It was a grind"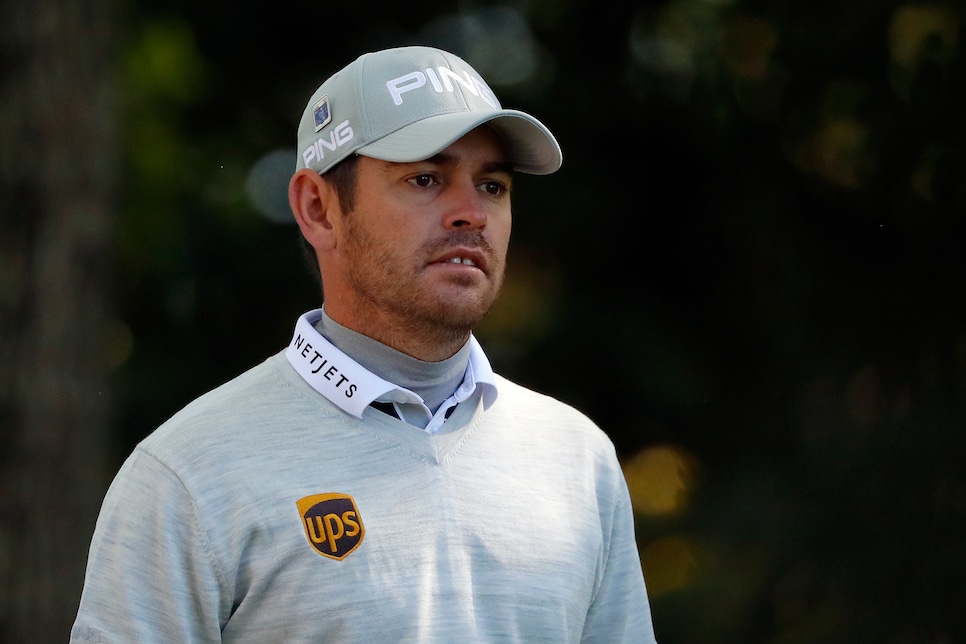 AUGUSTA, Ga. – Old Man Par was an irascible cur Saturday in the third round of the Masters, but sidestepping his more temperamental tracts on windswept Augusta National enabled Louis Oosthuizen to cobble together a one-under 71.
"Probably feels like 66," the amiable South African said after posting a score that at the time he holed out, around 2:30 p.m. EDT, was beating the field scoring average by seven shots. "It was a grind. There's wasn't one easy shot I had today, not even having a little wedge or sand wedge in."
CBS analyst Nick Faldo was impressed. When television coverage began, the three-time Masters champion mused that Oosthuizen's effort might well end up the only sub-par round of the day. But the winds started dying down just as leaders Jordan Spieth and Rory McIlroy were teeing off in the final pairing.
Winner of the 2010 British Open and runner-up to Bubba Watson in the 2012 Masters, Oosthuizen, 33, converted four birdies, at Nos. 5, 8, 14 and 17, against three bogeys. The world's 11th-ranked player said he lipped out six times during Friday's second-round 77, but he made some key putts on Saturday. Which was no small task because he and other early-morning starters played in the fiercest winds.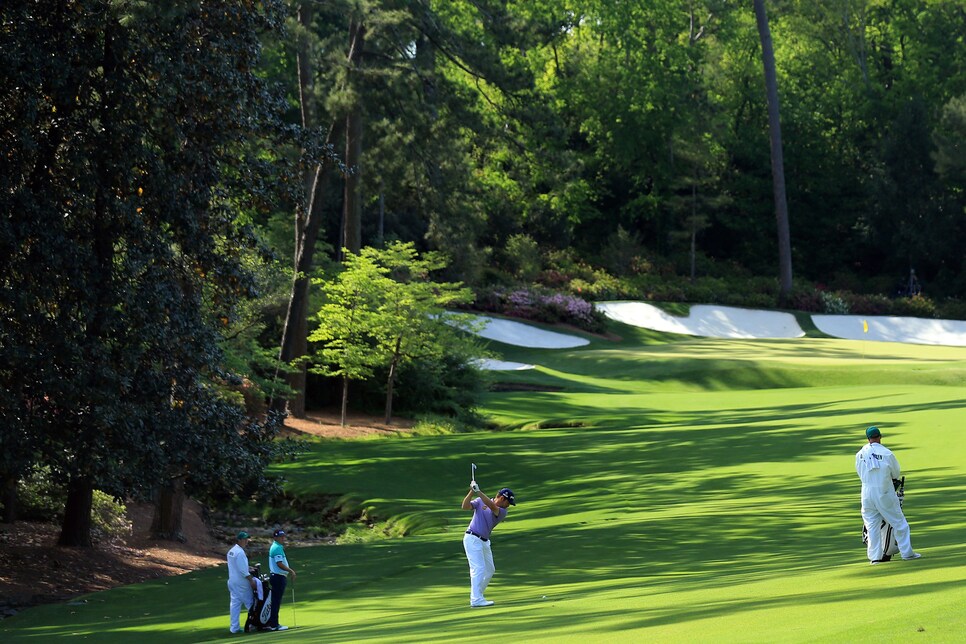 "There was one occasion where it's a left edge putt and you're hitting it right edge because of the wind," he said. "The worst putts are the three, four-footers with a little cross wind. The greens are so slick, there's no one easy short putt. So you'll see a lot of us, I think most of us are marking every little putt, because you need to just make sure the wind…there are not any easy putts out there."
That wasn't the only issue. He continued: "You know, I think downwind is the ones that get you, because you try and get it up in the air and it sort of knuckles it down sometimes. Other times it flies forever and you're going down wind into a firm green, it's tough. I think the way it is now, a good score is probably 74, 75 you think is going to be a good score. But I made good putts. I didn't leave anything out there. So, I'm happy with my round."
He should have been. His goal was merely to shoot par. To better it was a bonus. At the end, Oosthuizen was merely relieved to be finished. He'd feel better if he were wi
"Coming in I told myself to really stick in there and try and squeeze level par, one, two under would be great, knowing that the golf course is going to play that tough," Oosthuizen said. "If you can get the lead down to being six behind maybe, five behind, it would be great going into tomorrow."