GOLFTV Newsletter
Louis Oosthuizen picks his five favourite swings (and, no, he didn't select himself)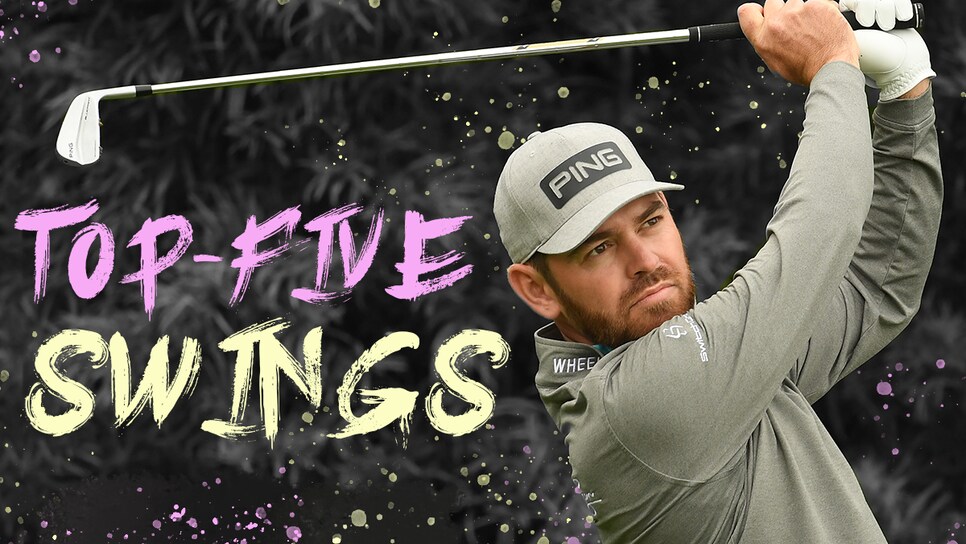 Ross Kinnaird. Graphic by GOLFTV
We recently tasked Louis Oosthuizen with selecting his five-favourite swings in the game. With one of the most widely-admired swings in golf, the South African bestows high honour on his picks. We gave sweet-swinging Louis one rule: He couldn't pick himself!
For my No. 5, it's Retief Goosen. Growing up in South Africa, I've looked up to Retief. I think his swing is a combination of power and rhythm. It's always looked in control, which is something I admire about his swing. Retief not only has an effortless power but he also just happened to be one of the best putters on the TOUR. It's a good combo and it's always been great to watch.
At No. 4, I'm going with Rory McIlroy. When I watch Rory swing, I just try to figure out where he generates all that power. If there's ever a guy you want to emulate with the driver, it has to be Rory. I mean, I always pay attention when he tees it up with the driver because I never want to miss his swing. I feel like I can learn so much from him by seeing what he sees with his shot shapes. It's just plain fun to watch. He's a little stronger than me and probably in a little better shape than me as well, which makes it so great to watch!
No. 3 is Fred Couples. My swing is based on rhythm more than anything. When I was growing up, Freddie's smooth swing was always a good one for me to study. It's just different: The swing is not perfect, but the rhythm just made it look so, so pretty. He's never looked in a rush and every single swing is exactly the same, generating a lot of power each time. In his prime, he had really good distance off the tee. It all just looked effortless.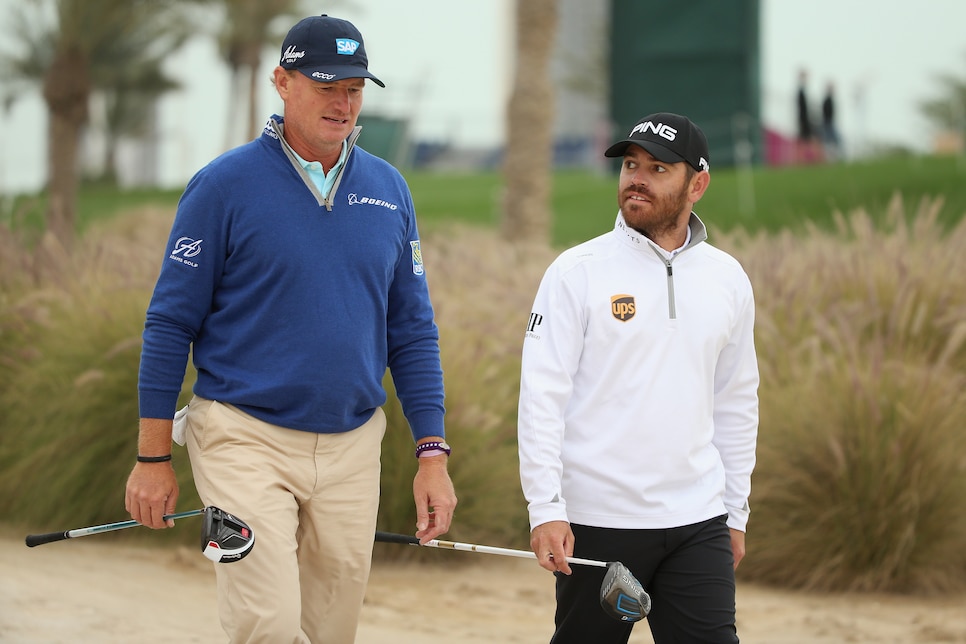 My man Ernie — he was a swing to copy back in the day, so he's my No. 2. I know Ernie is a big boy and physically a little different than I am, but watching him swing, it is so smooth and never looks like he's overpowering anything. He's always swinging within his ability and obviously generating a lot of power.
Fundamentally, and everything about his swing, I've got to go with Adam Scott as my No. 1 pick. Adam has great positions at every point in the swing and probably has the best swing out there.
It's a swing I've really admired for a long time. I was never taught to stand up and hit a driver as hard as you can — I was taught to find the fairway first. My swing had always been based on that, so I never waved my arms and kept them close to my body. For me, tempo and rhythm are the two ways that I generate a little bit of power. But for Adam, he's paired power with good rhythm. He can control and move his body brilliantly. It's just so good to watch.