The rise of the "obnoxious" golf pants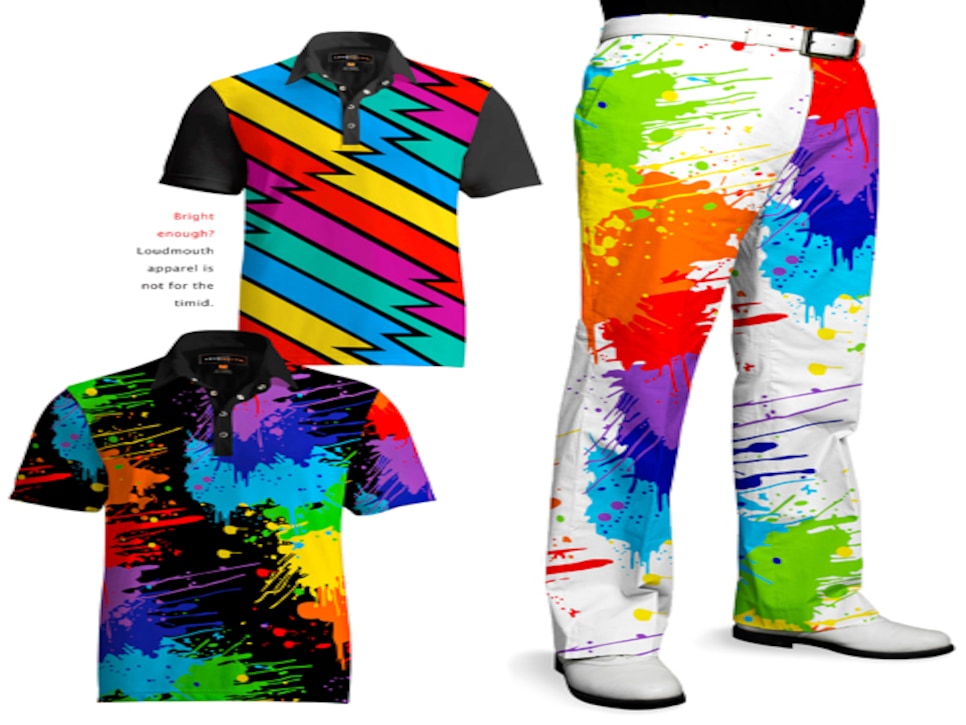 The first time graphic designer Scott Woodworth wore the golf pants he'd designed for himself, he ran into his office landlord, who declared, "Those are the most obnoxious pants I've ever seen." (They featured Looney Tunes characters on a powder-blue background.) That was in the late '90s. Today Woodworth's Loudmouth Golf is, if not a fashion juggernaut, certainly a big force in golf apparel. It's sold in about 800 on- and off-course locations and has even spawned an imitator, U.K.-based Royal & Awesome.
Besides its trademark men's pants, familiar to anyone who has seen John Daly play in recent years, Loudmouth offers shirts, shorts and women's apparel, plus golf bags and other accessories through licensing deals. Pictured are Drop Cloth pants ($95), a Captain Thunderbolt shirt ($80) and a Paintball shirt ($80), which will be available this summer. I think they're great fun. More info.