Short Game
Lorena Ochoa: Under Pressure? Check Your Grip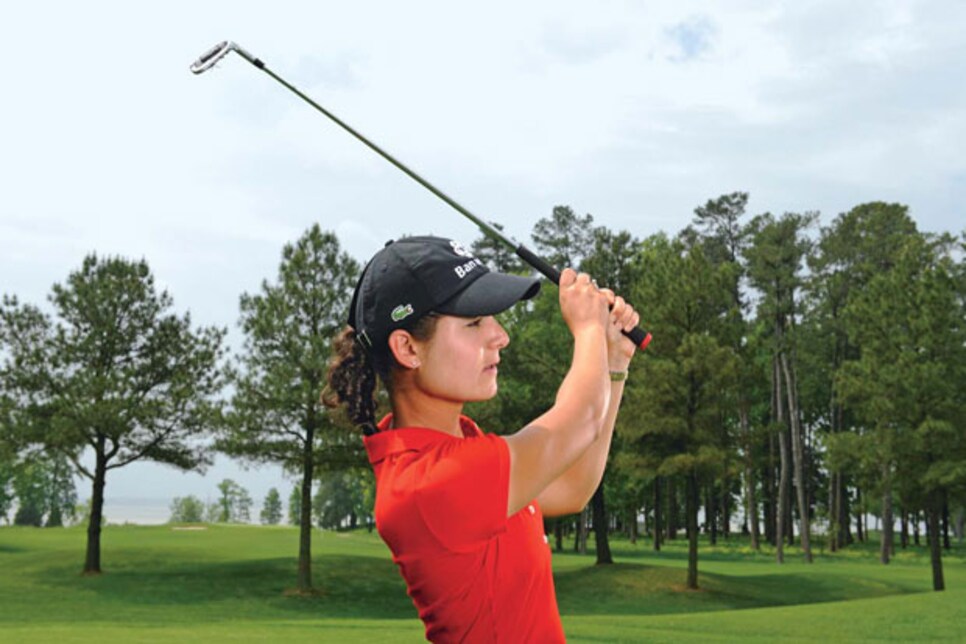 Ever since I was a kid, I've enjoyed pressure-filled situations in competition. But I know nerves can do funny things to my swing, so when I'm facing a crucial shot, like my approach on the final hole at the LPGA Tour Championship last November, I have to be aware of how I'm feeling. On that shot, I had 167 yards. If I made birdie, I'd beat Jiyai Shin for LPGA Tour Player of the Year by a single point.
For me, nerves typically make my hands overactive, either during the transition at the top of the swing or through the impact zone. To combat this problem, I try to keep my grip pressure consistent throughout the swing. I set it at address at roughly a 3 on a scale of 1 to 5, and try not to let it change.
This plan worked for me on that final swing last year. My 6-iron shot finished 15 feet from the hole, and I converted the birdie for my fourth player-of-the-year title in a row.
Lorena Ochoa writes instruction articles only for Golf Digest.