Putting
5 Keys To Keep Your Game Sharp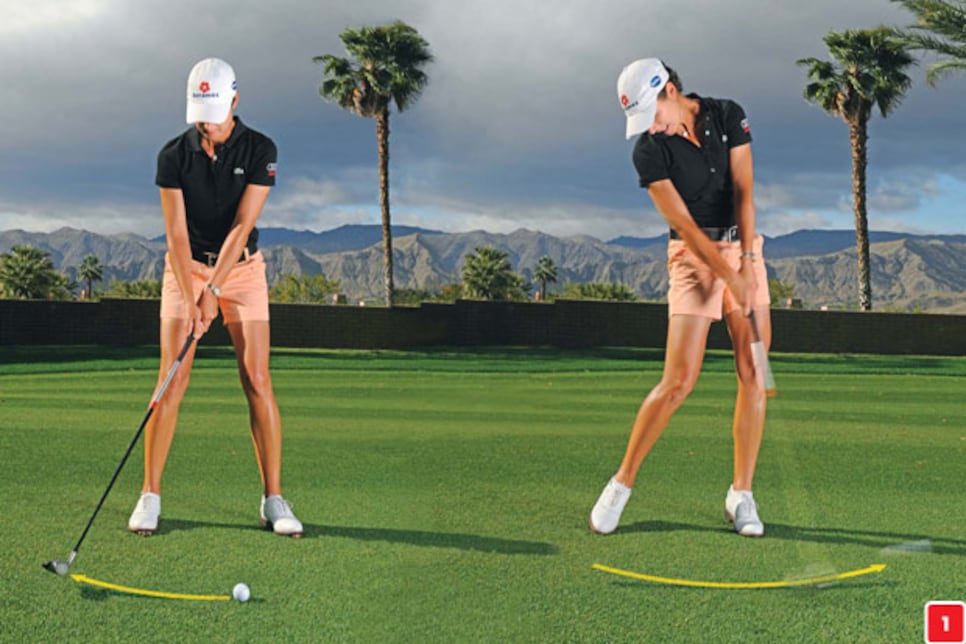 After spending eight years on the LPGA Tour, I now play golf for fun with sponsors and friends. When I teach clinics at my junior academies, I tell the kids that the secret to my success was never one particular thing: I worked hard to build a golf game that was versatile and strong in several areas. I became confident in my distance off the tee, consistency on long second shots, accuracy on approach and chip shots, and a good eye for green-reading. The ways I honed those crucial parts of my game can help you, too.
1. SWEEP YOUR FAIRWAY WOODS
I always went for par 5s in two because I knew I could hit crisp fairway woods. The secret is simple: Keep the clubhead low to the ground in the takeaway and after impact. This ensures a full release where the clubface strikes the ball below its equator, launching it high in the air.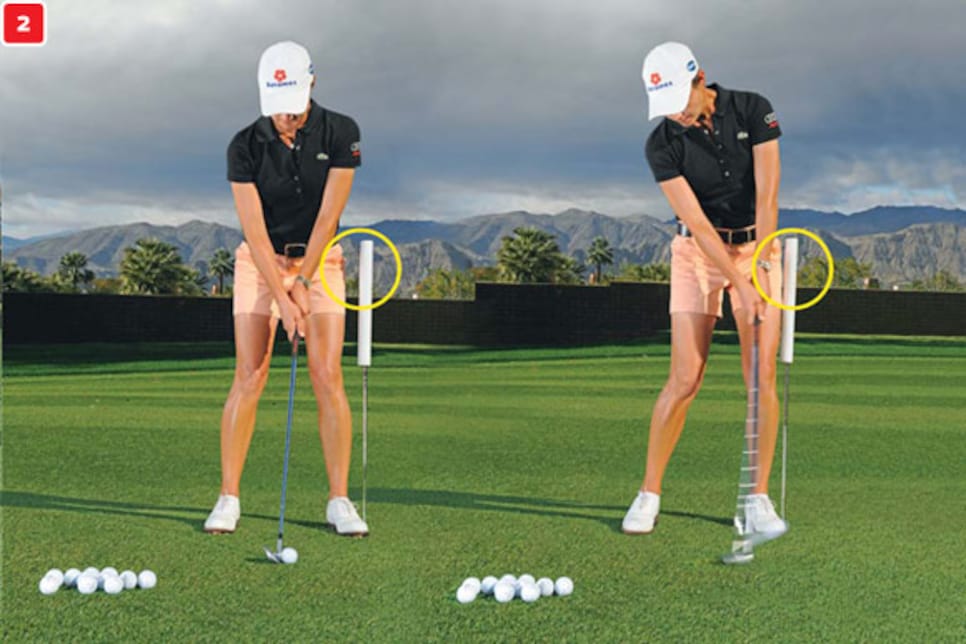 2. BUMP THE HIPS FOR POWER
I'm only 5-feet-6, 125 pounds, but I ranked high in LPGA Tour driving distance because I knew how to use my hips to gain power. In the setup and takeaway, I keep my hips quiet and just allow a small, natural turn back. Then I start my downswing by moving my hips laterally toward the target and make sure to keep them moving through impact to create the most clubhead speed. A drill I like to use is sticking a shaft in the ground next to my left foot and making sure I bump the shaft with my left hip through impact.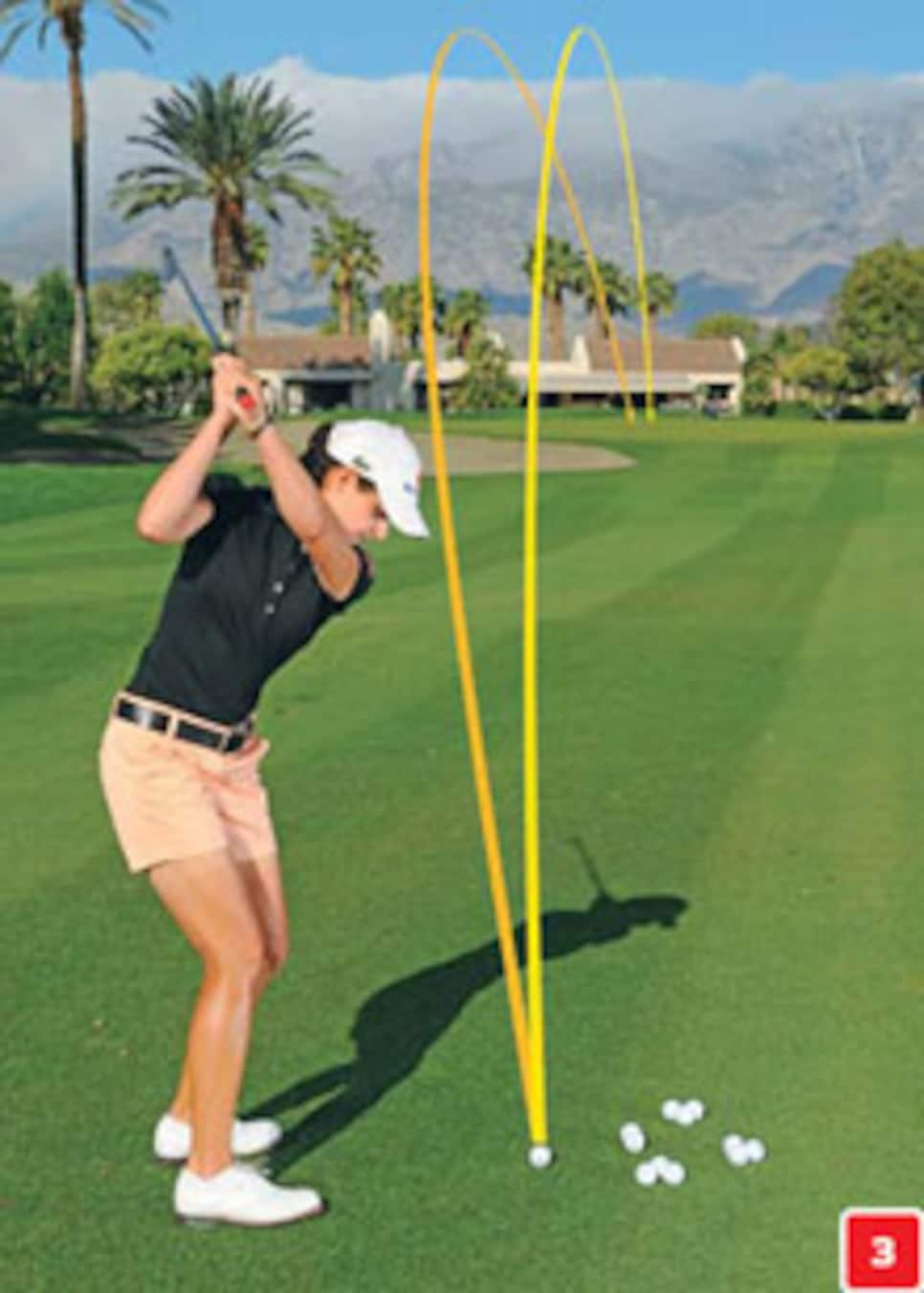 3. ADD VARIETY TO YOUR APPROACH SHOTS
After working on mechanics in my practice sessions, I'll put my work to the test by hitting real shots with different trajectories. I'll place five sets of three balls on the ground and hit three balls with a fade, three with a draw, three higher than normal, three lower and three straight -- all to the same target. This helps me systematically identify which shots are working for me and which ones I need to practice more.
4. CHIP WITH ONE HAND FOR CONSISTENCY
Good chipping requires that you keep the angle between your right wrist and clubshaft intact through impact, while moving the right side of your body through the shot at the same time. To practice this, I hit chips with my right hand only. This keeps me from collapsing my right wrist and helps me make crisp contact with the ball using a consistent, descending blow.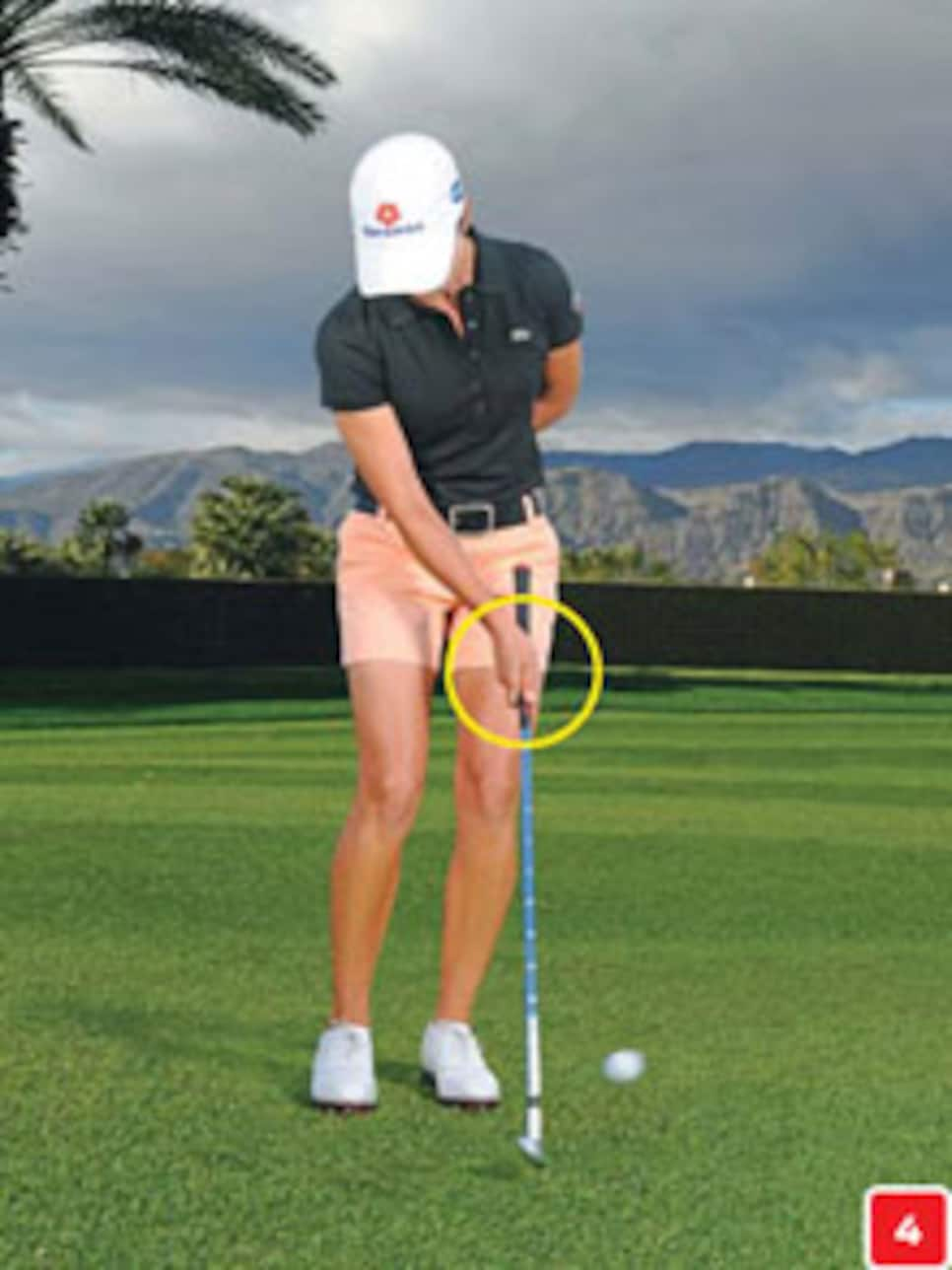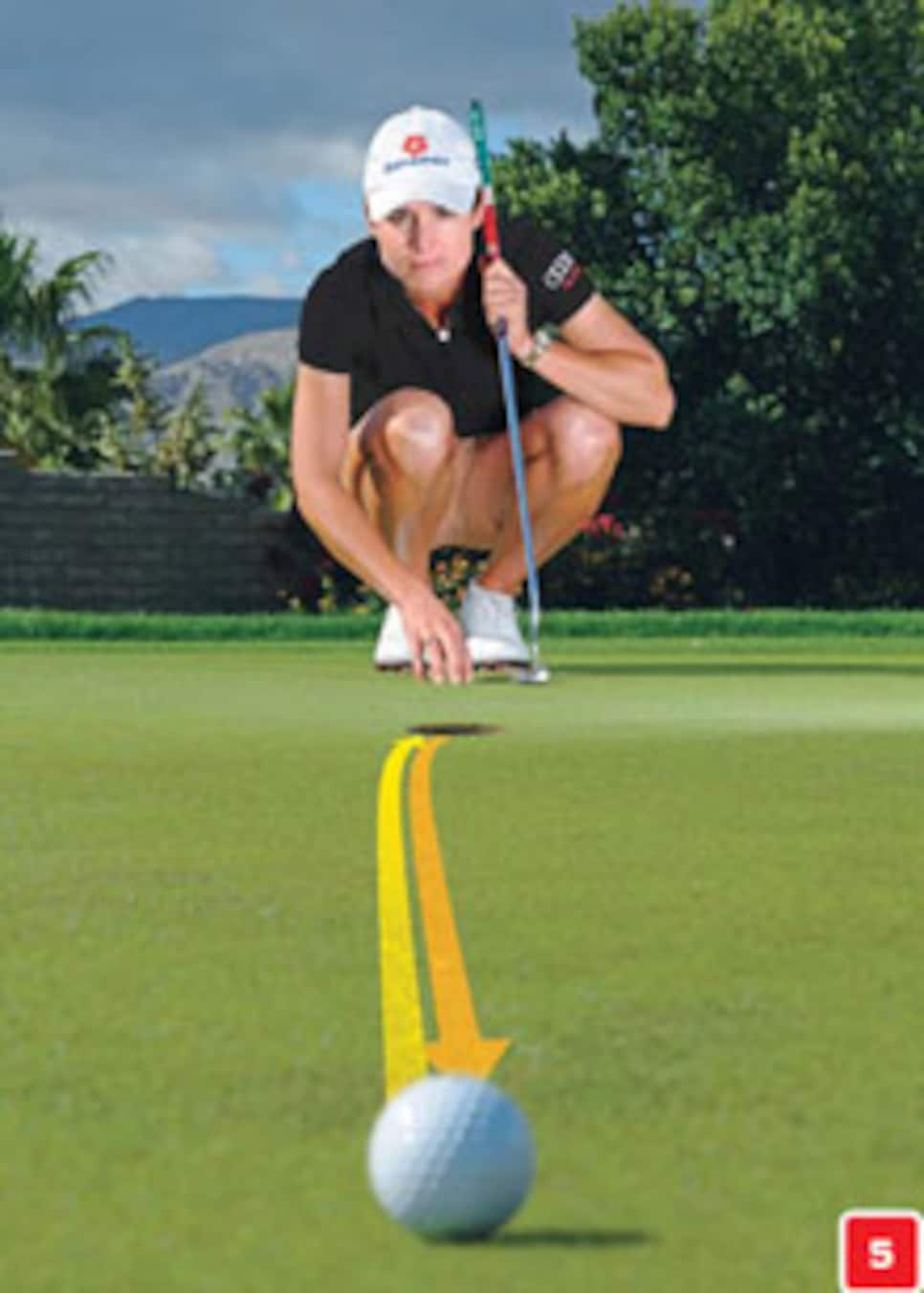 5. LOOK AT YOUR PUTTS IN REVERSE
Reading downhill putts can be tricky, and the fear of too much speed can make you tentative. That's why I like to read these putts from both angles, and when I'm looking at the putt from below the hole, I picture the ball rolling in reverse from the cup back to where it started. This helps me see the final part of the break more clearly, allows me to put more trust in my read and gives me the confidence to make an assertive stroke.
Lorena Ochoa was the LPGA Player of the Year four times, from 2006 through 2009. She retired in April 2010.