RICKIE ON THE RISE
Look who is back inside the top 50 in the world for the first time in more than 2 years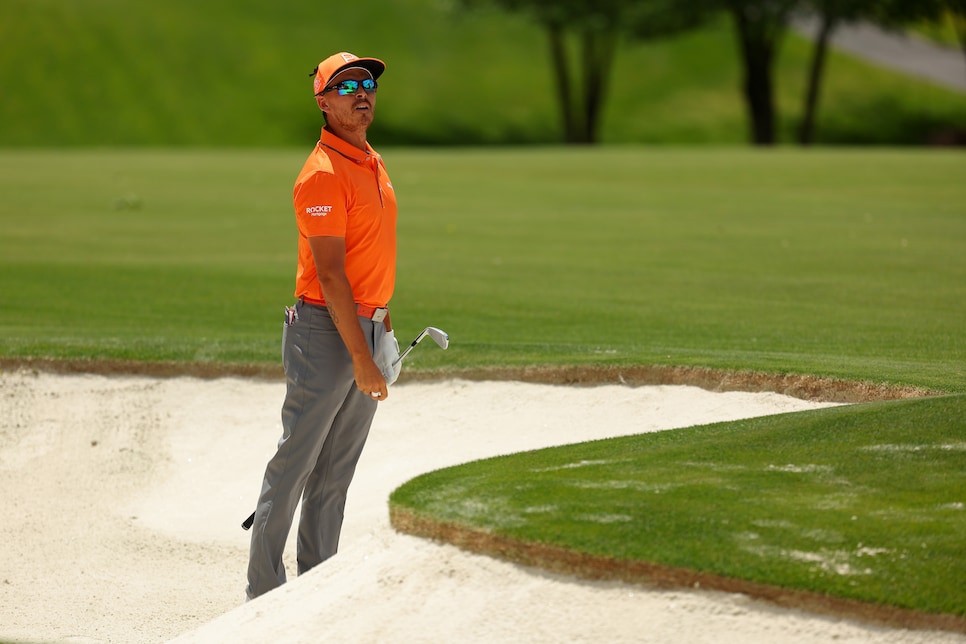 It wasn't all that long ago when Rickie Fowler reached the lowest point of his career in the Official World Golf Ranking. Last September, he entered the Fortinet Championship ranked No. 185 in the world, a point he hadn't reached since early as a professional. He shot a pair of 69s that weekend, tied for sixth place, moved up to 148th in the world and has been on an upward climb since.
Fowler, 34, finally has vaulted back into a spot where he resided for a large portion of his pro career. He shot 71-68-68-69 at the Wells Fargo Championship to tie for 14th place at Quail Hollow, where he won his first tour event 11 years ago. According to World Ranking guru Nosferatu, Fowler's performance was good enough to move him to No. 50 in the world for the first time since January 2021.
Those in the top 60 two weeks before the U.S. Open will be eligible to play at Los Angeles Country Club. The top 50 in the world in three weeks will be eligible for the Open Championship in July at Royal Liverpool. The final field for the PGA Championship will be released May 10 and Fowler will become eligible via his ranking in PGA Championship points over the past year, which is based mostly on official money earned in a specific timeframe determined by the PGA of America.
Here are a few World Ranking numbers about the five-time PGA Tour winner.
The highest he's ever been ranked was fourth in early 2016. In January 2021, Fowler was ranked 41st, but moved to 56th the next week and hasn't been back inside the top 50 until now. His last victory came in 2019 at the WM Phoenix Open.
Fowler's ascent has been slow but steady this year, but it actually started last fall with a second-place tie at the Zozo Championship where he and Andrew Putnam finished one shot behind Keegan Bradley. That result moved him up to 106th in the world.
Fowler has made the cut in all 10 appearances on the PGA Tour in 2013, in addition to recording eight top-20 finishes. He tied for 11th place at the Farmers Insurance Open, tied for 10th at the WM Phoenix Open and tied for 10th at the Valero Texas Open. A week prior to the Texas Open, Fowler barely missed out on qualifying for the Round of 16 at the WGC-Dell Match Play, where winning one more match there would've moved him from 59th to somewhere much closer to 50th, which would've earned him an invitation into the Masters at the time.
A tie for 15th place at the RBC Heritage, nudged Fowler closer to 50th and he entered the Wells Fargo Championship at No. 53.