The Loop
Look away, golf purists: High-top Air Jordans may be coming to a course near you
Keegan Bradley has been wearing special Nike Air Jordans on the golf course since last year. As far as we know, he's the only golfer to do so, but that could be changing in the near future.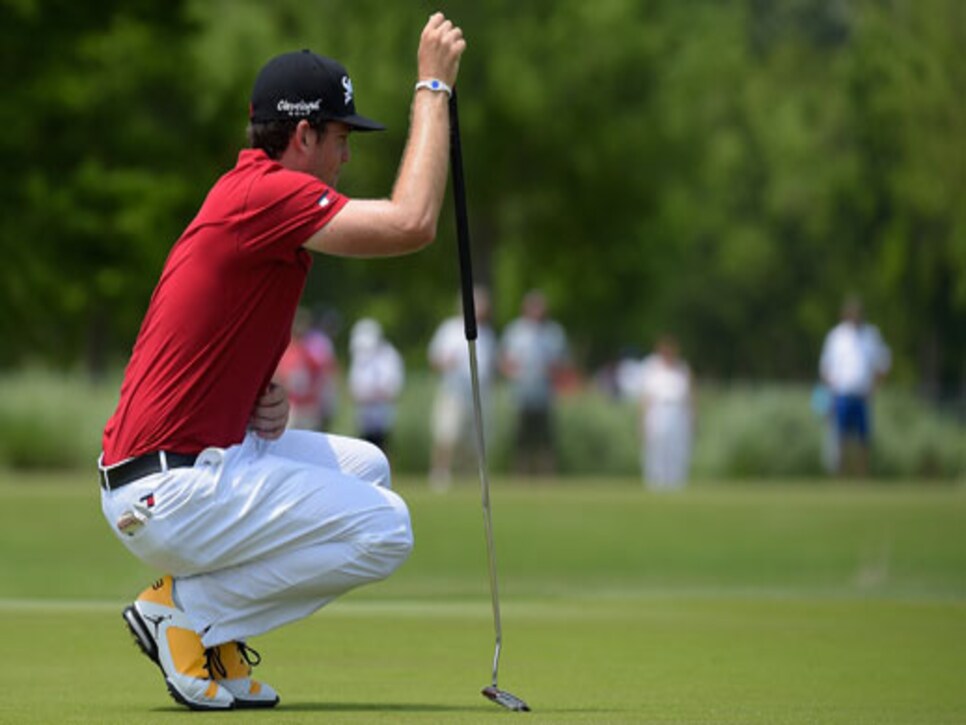 On Thursday, Michael Jordan's son, Marcus, tweeted this photo of a new high-top golf shoe:
In recent years, Air Jordans have spread to other professional sports such as baseball, football and boxing. It only makes sense Jordan, who spends far more time on the course than the court these days, would want to spread his brand to golf. We'll have to wait and see when or even if these shoes become available to the public.
We have a feeling not everyone will agree, but hey, to each his own.