The Loop
Lonzo Ball is the Worst Sports Person of the Week
Welcome to the first ever installment of the Monday Superlatives, where one brave writer heroically immerses himself, body and soul, into the previous week's sporting news to determine the best and worst people on the scene. I never got my own superlative in high school (note: was not considered "cool" by any standard), and I've nursed that grievance ever since. Now, I get to translate this lingering pathology into writing, for who has more power than the man bestowing the superlatives, unqualified as that man may be?
Nobody! So let's jump right in.
The Worst Sports Person of the Week: Lonzo Ball
If you knew Lonzo Ball before this week, it's either because of his pretty good freshman season at UCLA, or because of his idiot father LaVar, who declared his son better than Steph Curry, said he could beat Michael Jordan one-on-one IN HIS PRIME, offered shoe companies a $1 billion deal for all three of his teenage sons, and is generally basketball's answer to...hmmm, I'm trying to think of a famous American bloviator who is constantly spewing self-aggrandizing bullshit, but I'm drawing a blank. Too bad, would have been a great comparison.
In any case, it seemed like it would be hard for Lonzo Ball—who is headed to the NBA and will be a lottery pick—to out-asshole his old man, but he managed that last week by announcing that the least expensive version of his new shoes would cost $495.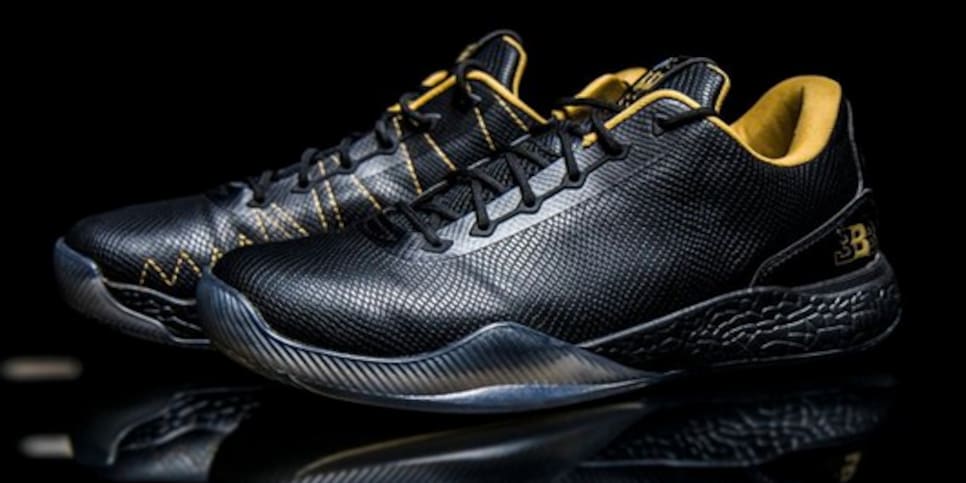 Digest the two major parts of that sentence: Least expensive. $495.
Ball eschewed Nike and all the other major companies to sign with the Big Baller brand, which I had never heard of five days ago, but which I now despise. The shoes are called the ZO2, and I can see their rollout going one of a few ways.
1. Rich people actually buy the stupid things, which look like they're made from the skin of a black cobra with the insides dipped in Grey Poupon, and it becomes yet another symbol of inequality in a world that's drowning in it. Without getting too political, suffice it to say that our economy is not the best it's ever been, and the outlook for future generations is significantly worse than the ones who came before them. In those circumstances, do we really need such a garish symbol of opulence for kids? In a sport that's supposed to be a symbol of democracy and opportunity, and in which many of its stars come from poor backgrounds? Imagine a world where these shoes became the gold standard—only those with lots of disposable income could afford them, unless some parent made an enormous sacrifice so her kid didn't feel like a loser. And what would that person have to give up—what critical, bare bones necessities—in order to buy these things?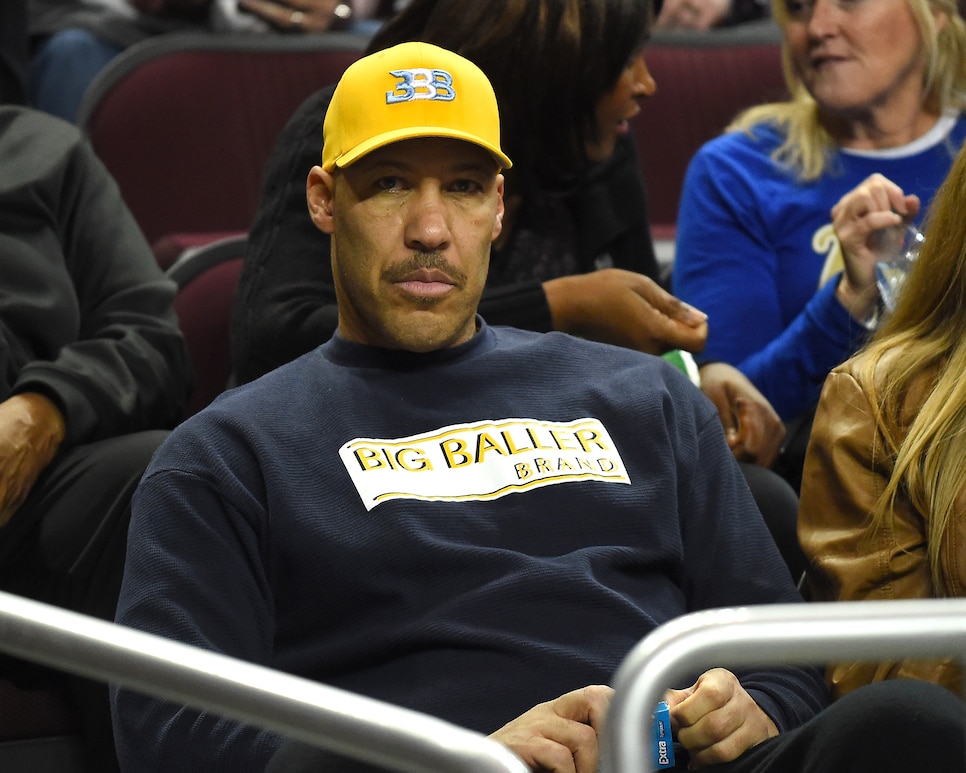 2. Nobody actually buys the stupid things. That would be great, and if you believe the early reviews, that's exactly what's happening. Let's hope this trend continues, because in a perfect world, consumers would view Ball's gambit not as "brazen" or "audacious," but as a cynical cash grab by a non-star. In short, the ZO2s should be treated as a joke, and so should anybody who decides to wear them.
For a long time this year, I assumed LaVar Ball was some kind of hybrid —half savvy self-promoter, half blowhard—but that I shouldn't judge his kids by his behavior, even though his middle kid has had moments where he seems like a dick. Still, I gave them the benefit of the doubt. But this changes everything. Lonzo Ball may not have his dad's gift of gab, but he obviously has the same over-inflated ego. From a PR angle, this is the absolute worst way he could have started his NBA career, and come the 2017-18 season, I don't think I'm alone in saying that I'll be rooting against more than just the shoes.
The Most Useless Ambush Journalism of the Week: Bob Pisani, CNBC
This is pretty amazing: At some charity event in Manhattan, CNBC landed an interview with Derek Jeter and Alex Rodriguez. Presumably, the idea was that they would talk about...charity. Bob Pisani, though? He had other ideas:
As someone who has interviewed many athletes, I fully understand there's a time and place for asking the tough questions. I've done it—it's not fun. But asking A-Rod and Jeter about their rumored personality clash more than a decade ago, at a damn charity event? That's insane, and hilarious, and totally out of place. It would be like me getting 30 minutes with the ghost of Abraham Lincoln, and grilling him about the time he got detention in his one-room schoolhouse for eating penny candy, or something.
Also hilarious was the way each player reacted. Jeter just put a thin smile on his face, asked Pasani why he was bringing up old news, and generally looked mildly annoyed in the coolest way possible, like he didn't actually care very much because he's Derek f'ing Jeter. But A-Rod went into full A-Rod mode, slapping his hands nervously against his thighs, laughing too loud, and even delivering a pretty okay one-liner that was marred by his delivery: "It's the History Channel!" Even in those circumstances, A-Rod goes the extra mile to be liked, and somehow comes off fake. Some things never change.
Best Paragraph About a Sex Toy in a Sports Article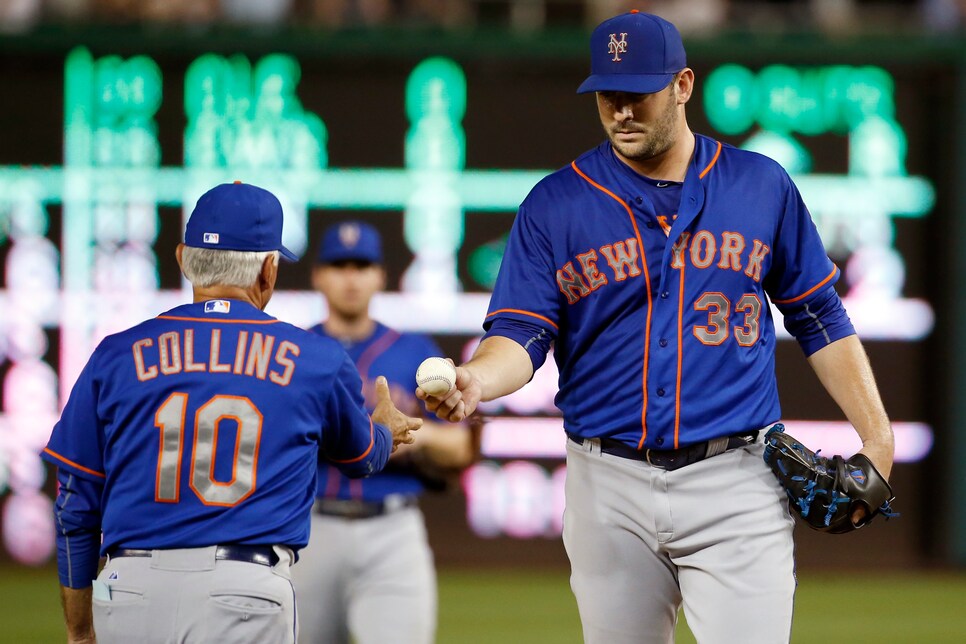 "The suspension apparently does not have anything to do with another recent Mets controversy. The team posted and then deleted a photo on social media Saturday that showed a sex toy in backup catcher Kevin Plawecki's locker, but an MLB source told ESPN's Jerry Crasnick on Sunday that the discipline for Harvey is not related to that."
Best Tweet About a Sex Toy by a Sports Reporter: Marc Carig
Most Badass Way to Shuffle Off This Mortal Coil: Min Bahadur Sherchan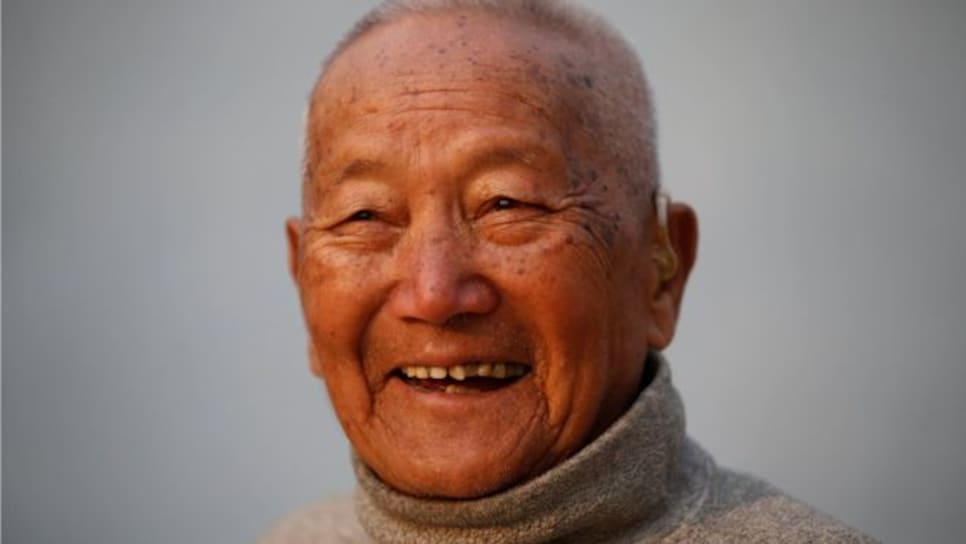 The death of 85-year-old Min Bahadur Sherchan while trying to become the oldest man to scale Mount Everest is sad, and it's prompted much-needed discussion about whether there should be a "maximum age rule" for those who want to climb. But can we take a moment to recognize that of all the ways to go, this is, without a doubt, the single most badass? When it's my time to go, I will likely fall face-first into a cake at Wal-Mart, and somebody will record the whole thing and put it on YouTube. I will die as I lived—in utter shame. But Sherchan, who beat the average life expectancy, had 17 grandkids, and climbed Mount goddam Everest a decade ago at age 76, went out on his own terms in the rawest way imaginable. This man is awesome, and I tip my cap.