Courses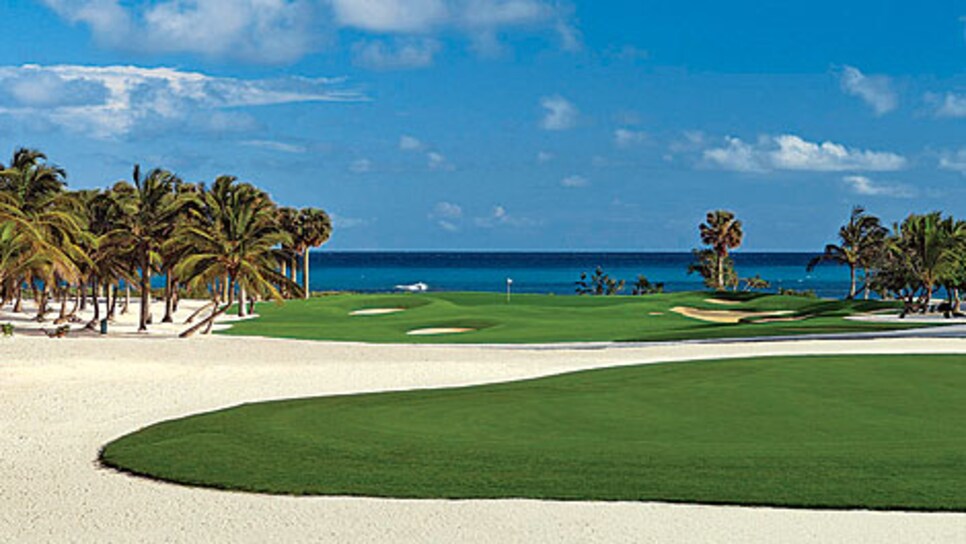 Punta Espada's 224-yard 16th hole is brutal into the wind
The Dominican Republic's reputation as a golf destination began with Pete Dye's Teeth of the Dog in La Romana, but it might be carried in future years by a boom of development on the island's east coast. At the forefront are two resorts with magnificent seaside courses.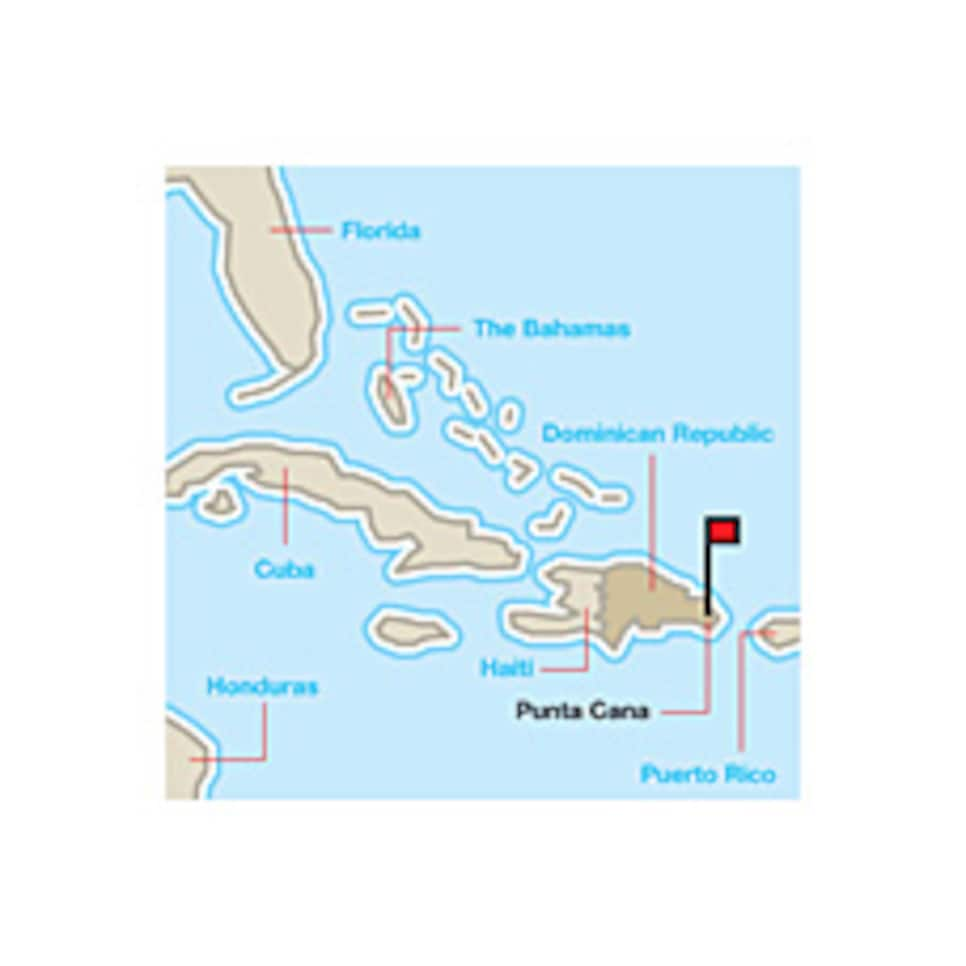 Most of the direct flights from the eastern United States take less than four hours, making the Punta Espada Golf Course ($160, includes cart, practice balls, capcana.com) and the La Cana Golf Course ($150, puntacana.com) easily accessible and worth the inconvenient trip through customs.
With eight seaside holes, Punta Espada, which opened in 2006, is a beautiful course (par 72 and 7,396 yards from the back tees) that can challenge anything in the West Indies in terms of scenery and playability. Get used to waves crashing in your backswing and trade winds affecting your putts, but wide fairways and greens make it fun from the correct set of tee markers. Designed by Jack Nicklaus, it's being billed as the first of three Golden Bear courses at the monstrous Cap Cana resort and real-estate development that encompasses about 30,000 square acres.
Puntacana Resort & Club, which owns and sits next to the airport the region enjoys, also built the impressive La Cana Golf Course (par 72 and 7,152 yards). Designed by Pete Dye in 2001, it has four seaside holes and several others with water views, though not as spectacular as Punta Espada. Still, it's unlikely you will forget the par-3 12th, with its narrow, sandy walkway from tee to island green.
For value it's hard to do better than the all-inclusive seaside resorts north of the airport. Sol Melia's Paradisus Punta Cana offers a double-occupancy room for $448 a night that includes your food, alcohol (most popular brands) and outside activities such as snorkeling. You also get to play all the golf you want at Cocotal Golf and Country Club (cocotalgolf.com), provided you pay the $30 cart fee.
Just about any beach along the east coast is a picture of paradise, especially Cap Cana's Caletón Beach Club. If you're not playing golf, you should be flopping in the surf, which stays warm in the winter. Teeth of the Dog in La Romana is roughly two hours away and $100 by cab.
The food doesn't live up to American standards unless you stick to seafood and Spanish-style dishes, which are OK. The clubhouse at Punta Espada is an exception with a variety of quality selections.
Many airlines have direct flights. From New York, it's three hours. Unless you wear a crash helmet and rent a tank, don't drive in the D.R. Most cab rides will cost less than $30. On arrival, you'll need your passport, and you'll be charged a $10 tax. It helps to speak Spanish, but it's not necessary. Don't bother exchanging your dollars for Dominican pesos.