News & Tours
Jailed Masters champ Angel Cabrera hopes to play golf again, according to longtime coach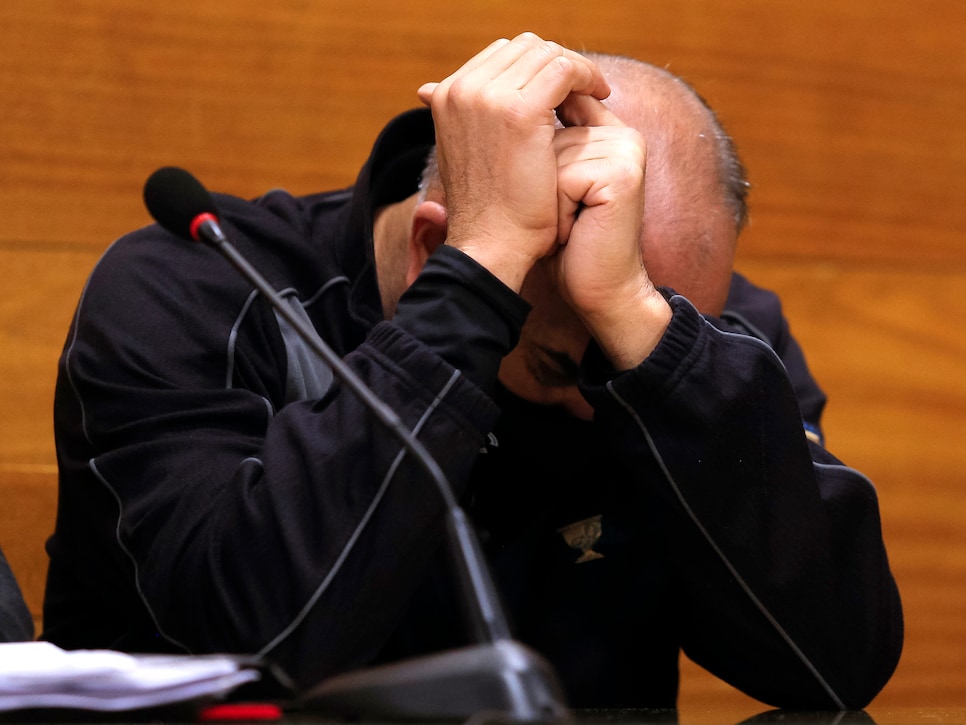 Angel Cabrera, a two-time major winner, is seen during a hearing as part of his 2021 trial for "gender violence and theft" in Cordoba, Argentina.
DIEGO LIMA
Angel Cabrera's longtime coach has stated that the 2009 Masters champion hopes to resume his golf career after his scheduled release from prison later this year.
The 53-year-old Argentinian was convicted on two accounts of assault on former partners, spending time in prison in Brazil and Argentina. He was initially jailed for two years in 2021, but 28 months were added to his time after being found guilty of a second assault. Cabrera, 53 also admitted that he had been struggling with alcoholism over the years and that his sentencing has ultimately been helpful.
During his second trial, Cabrera told the local press: "Many say prison is bad, but it's not the case, prison has done me good."
"It's been a rough go," Epps said. "He was in prison in Brazil and then Argentina. He's weathered the storm and it's taught him a couple of very important lessons. He's admitted that.
"He'll probably get out some time in the summer and he's already at a halfway house. He wants to continue his golf career, the good Lord willing. I always welcome him. We're just waiting for him to come home."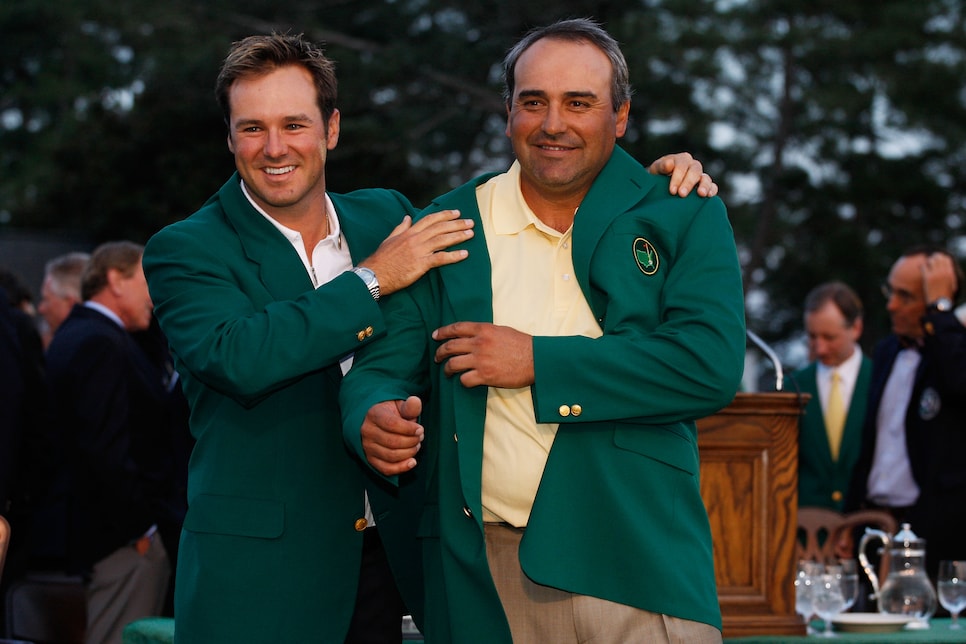 Trevor Immelman presents Angel Cabrera with the green jacket in 2009.
Jamie Squire
Cabrera won just three PGA Tour titles, but two were majors. In addition to his Masters triumph, outlasting Kenny Perry for the green jacket 14 years ago, Cabrera won a challenging 2007 U.S. Open, edging out Tiger Woods and Jim Furyk by one stroke and becoming the first South American to win the American major. Cabrera also nearly won a second Masters title, losing in a playoff to Adam Scott in 2013.
Cabrera's most recent PGA Tour victory was back in 2014 at the Greenbrier Classic, five years after his second major. He also competed in 11 events on the PGA Tour Champions in 2019 and 2020.