Broomstick
Long putters are 'trendy' again on tour—3 big reasons why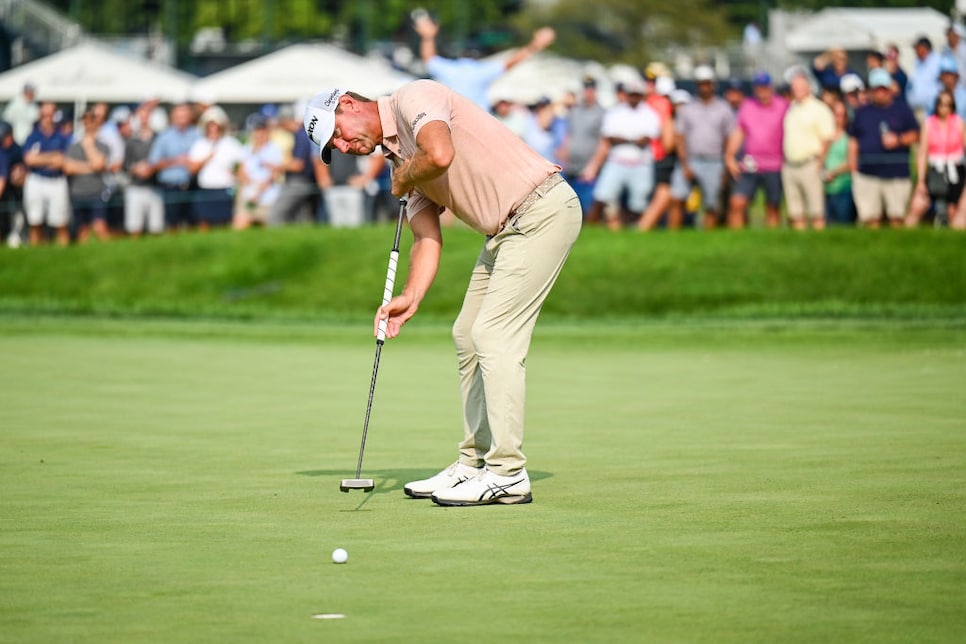 Back in 2013, when the USGA and R&A announced it was banning the use of anchored putters, most considered it a death knell for long putters.
As they implemented the rule, the powers-that-be clarified that you could still use a long putter, as long as you didn't anchor it to your body. But at the time, that idea seemed ridiculous. What was the point of using a long putter if you couldn't anchor it?
One bone the governing bodies did throw the soon-to-be putting outlaws was a method called arm-locking, where the putter rests up against the golfer's forearm as they make their stroke. The governing bodies allowed that method because while the club rested on a portion of the golfer's body, it wasn't anchored to a fixed point. Arm-locking was considered the way of the future for would-be anchorers.
I was pretty high on that idea, and wrote about it multiple times. I even tried arm-locking myself for a few years, as did my colleague Drew Powell. We talked about those experiences in our latest Golf IQ podcast, if you're interested...
Yet 10 years on from the announcement of the so-called anchor ban, the arm lock putting method is relatively non-existent. Instead, its long putters that have emerged as the go-to alternative putting method. Si Woo Kim, An Byeong-hun, Danny Lee, Aaron Wise and more recently Lucas Glover have all experienced success with the method. Akshay Bhatia and Eduardo Molinari have recently switched, too, while Adam Scott and Bernhard Langer remain stalwarts of the method.
So, why have long putters gained so much traction? Let's break it down.
1. There's money to be made
The arms race between the PGA Tour and LIV has boosted purses on both tours, and sent more money in players' potential directions. As a result of more money being up for grabs, players are starting to take a second look at everything and anything that can improve their game. They may not like the way a long putter looks, but with so much money on the line, they start thinking it doesn't look so bad, after all.
"It's forcing players to really think harder about it," says putting coach, Stephen Sweeney, who works with Shane Lowry and long-putter user Aaron Wise, among others. "With so much money on the line, I think more guys are willing to deal with the visual of it."
2. Success stories matter
Tour players look around and take note of what other players are doing. When they see something start to work for another player, again, they give it a second look. With an increasing number of successes over the years — Lucas Glover's putting transformation more recently — long putters have a new sense of appear.
"The embarrassment and stigma is gone," Sweeney says. "It's almost become trendy, in a way."
3. It's a very simple motion
If you're a golfer struggling with your putting, you're probably thinking (and stressing) a lot about it. Probably too much. In those moments, the idea simplicity goes a long way. And that's a key appeal of long putters.
Long putters are more upright (close to the legal lie angle limit of 80 degrees), which means the putter moves on less of an arc, and more straight back, and straight through.
Your hands being split on the grip, combined with the weight of the putter itself, means your wrists are effectively taken out of the stroke. Pros power the stroke with a small rocking of the shoulders back and through.
The technique is different that what wasn't working for players before, but simple enough for them to wrap their heads around — and adopt relatively quickly. The combination of all of the above allows them to focus on the truly important task: Making more putts. By whatever means necessary.