The Loop
Even before the anchoring ban was announced, PGA Tour long-putter usage was on the wane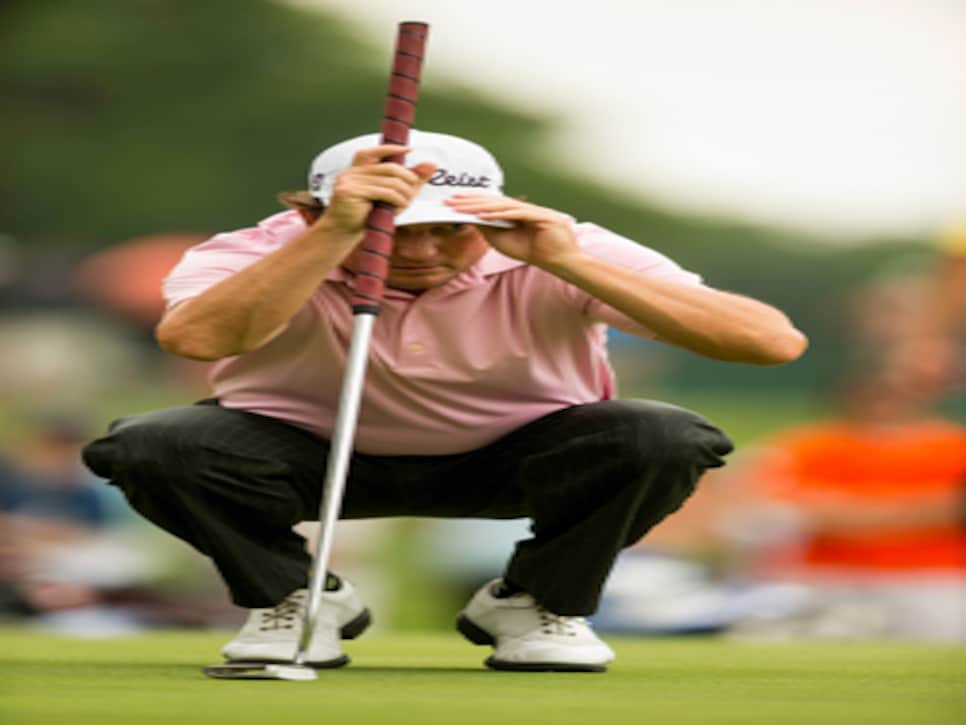 "Our mission is not to avoid legal challenges," said Nager, who has argued 13 cases before the U.S. Supreme Court. "Our mission is to determine the appropriate rules for the game that make the game strong for the long-term. ... We have looked at this from the legal perspective, as well, as we feel confident of our position."
That confidence, however, may be tested. Nine PGA Tour players, including Tim Clark, Carl Pettersson and Masters champion Adam Scott, have retained Harry L. Manion III, a founding partner in the Boston law firm of Cooley Manion Jones, to represent them. Although readying for a fight, Manion said the players are waiting to see the PGA Tour's response and that no legal action is imminent.
"Nobody wants to litigate, so you hope for the best and prepare for the worst," said Manion, who first met with players at Torrey Pines during the Farmers Insurance Open. "I am optimistic that the [PGA] Tour will not follow this rule."
Certainly players who will be affected by the ban come Jan. 1, 2016 are holding out hope that the tour will break from the governing bodies on anchoring.
"We tried during that [comment] period to reason with the USGA and the R&A and come to some sort of a favorable decision for ourselves," said Clark, who was an All-American at North Carolina State using a conventional putter, but changed to an anchored stroke halfway through college because of a congenital problem that doesn't allow him to supinate his wrists. "Now we are going to have to explore our options. I planned to play until I physically no longer could play. Now I've been told I'm going to have to change the way I putt in a few years. Now my future is uncertain."
Things also are unclear for Carl Pettersson, who has used an anchored long putter for 16 years. "I think it is grossly unfair for somebody who's been using the long putter for a long time to have to play catch up," said Pettersson. "I've refined 16 years of practice with it. If I change to a non-anchored putter, I don't know if that's fair but sometimes life's not fair.
"I still think we still have a battle with the PGA Tour. They stated their case that they are against it. Hopefully, they stay with that opinion."
Although Clark and Pettersson have steadfastly used anchored putters for some time, usage on the PGA Tour and sales at retail of long and belly putters have dropped, perhaps indicating a resignation that the rule will eventually go into effect. Sven Kessler, VP of retail for Edwin Watts, said long and belly putters accounted for nearly 25 percent of putter sales at the height of their popularity in late 2011 and early 2012, but now account for less than 5 percent of putter sales. Tour research conducted by TaylorMade through the first 21 events of the season showed an average of 13.6 long or belly putters in play per event. Of those, about 11 anchor (players such as Matt Kuchar and Angel Cabrera use belly putters without anchoring). That's about half the number anchoring at this time a year ago.
USGA executive director Mike Davis is acutely aware of the impact the ban will have. "We have genuine empathy for golfers who are struggling with nerves and anchoring has been something that has helped them out," Davis told Golf World. "That's been the hard part. ... But we're not taking away any of their equipment [long and belly putters will remain legal, they simply cannot be anchored against the body]. There are other ways to help them. There was strong support for moving forward with this proposal."
Along with the support Davis cites, the governing bodies may be on firm legal ground as well, said Matthew Mitten, professor of sports law at Marquette, director of the National Sports Law Institute and the author of Sports Law in the United States.
"It would be a difficult legal challenge for [the players] to win," said Mitten. "Historically, courts have been very deferential to sports governing bodies to regulate what they determine to be the rules of the game and to regulate playing equipment. There's a recognition that sports are unique, and you've got to have uniform rules and there needs to be an independent governing body that has to take the necessary steps to preserve the integrity of the game and competitive balance."
Zach Johnson, however, isn't sure the ban is accomplishing that.
"I don't see the need," said Johnson, a non-anchorer. "That's just my personal opinion. I'm all about maintaining integrity. I'm all about the tradition and that sort of thing. However, we are so deep into it. I don't see how you go cold turkey. I know the tour will do what's in the best interest of the tour and the game of golf."
As for what the tour will do, a hint may come as early as Tuesday of Memorial week as the Player Advisory Council (a group made up of 16 players) will meet. The next scheduled meeting of the tour's Policy Board isn't until the the Greenbrier Classic the first week of July.
Although emotions currently are running strong, Davis believes come Jan. 1, 2016 things will have simmered down. "We're 2.5 years from this happening," said Davis. "You'll hear people make comments saying they're not going to follow the rules or they're quitting the game, but they are the people you want to talk to 2.5 years from now to see what they actually do. Are they really going to quit the game over this? Are they really going to defy it? I think over time, my personal opinion, that things will calm down."
Which would be a big change from where things stand today.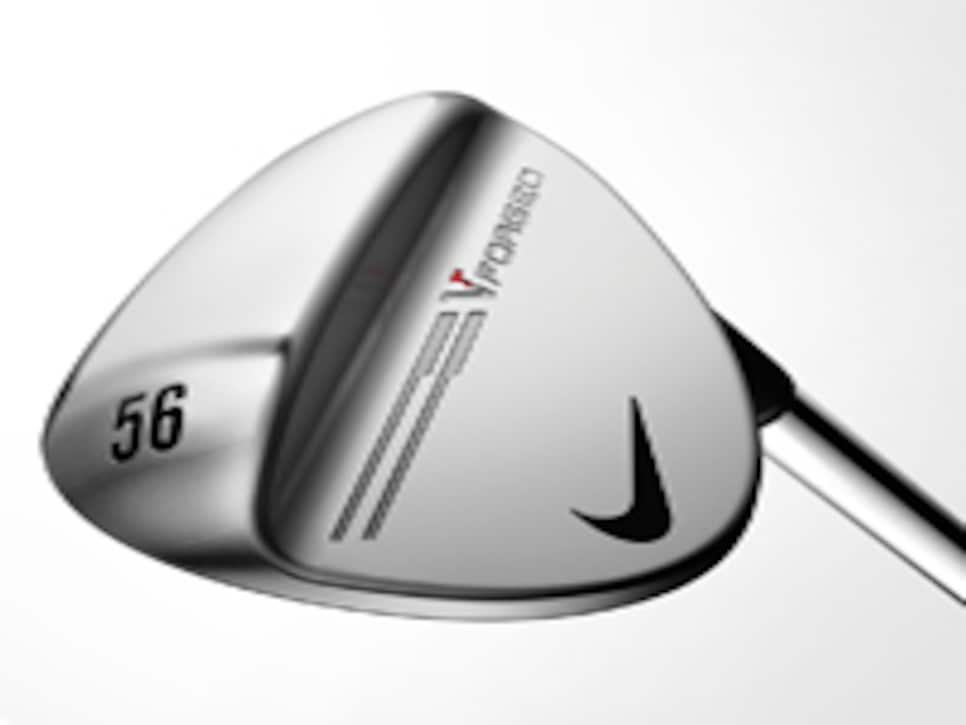 PRICE: $130 (Lofts: 48 to 60 degrees in standard)
Forged from 1025 carbon steel, Nike's latest wedge line offers three grinds: standard, dual narrow (high bounce) and dual wide (low bounce).
Crowne Plaza Invitational champion Boo Weekley had prototype Aldila RIP graphite shafts in his Cleveland 588 MB irons at Colonial. The shaft is designed with low torque and is expected to become available later this year. ... Martin Laird had two 3-irons in the bag at Colonial -- a TaylorMade Tour Preferred 08 model he used during his win at the Valero Texas Open, as well as a new Tour Preferred CB 3-iron. Each provides a different ball flight that Laird felt would be valuable in Fort Worth. ... Hunter Mahan switched to Ping's Scottsdale TR Anser2 at Colonial. Mahan -- who finished T-26 for his second solid showing after a four-tournament stretch in which he finished no better than T-73 with two missed cuts -- ranked 15th in strokes gained/putting with the new club.