The Loop
Local Knowledge From The Beverage Cart Girl
"This package includes deluxe accommodations and unlimited golf per night stay. Golf is available on the day of arrival after 11 am and all day each subsequent day. Midweek $198.00 for two golfers, weekend $258.00 for two golfers."
So it's easy to get to, they're running a decent deal, there's good food and a lodging option, but this Ted Robinson Sr. redesign (par 72, slope 131) also has beverage cart girls serving--*salads? *
Meet Chelsea MacLean, 22, from Fallbrook, Calif. This is some local knowledge from the beverage cart girl: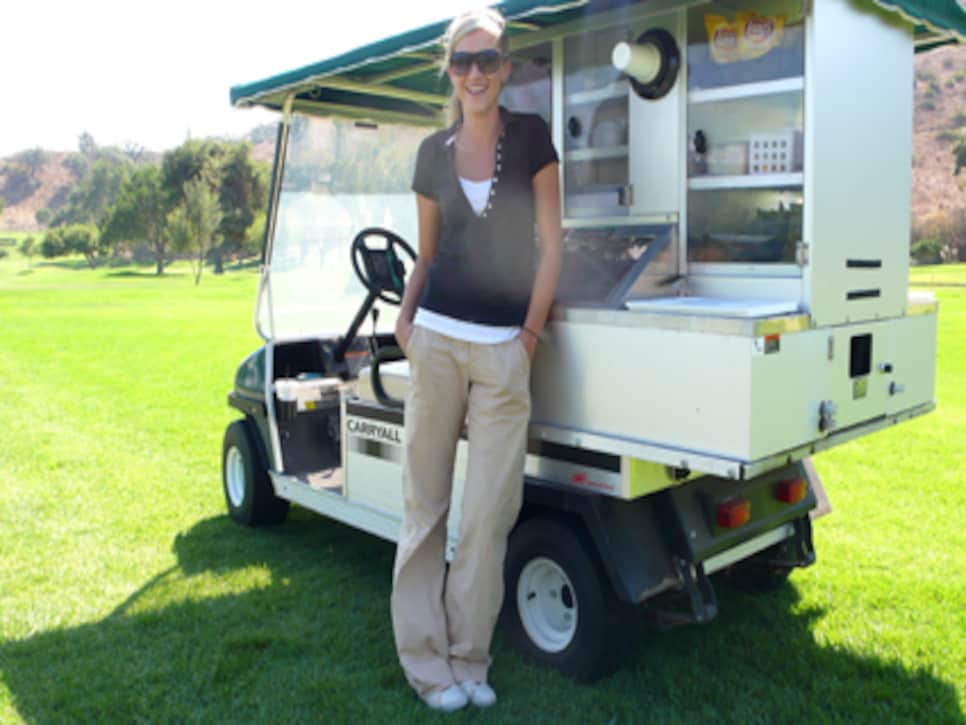 Food suggestion if you're at Pala Mesa? "The snack bar makes great food. You can order a Bloody Mary because they come with so many vegetables it's like a salad bowl."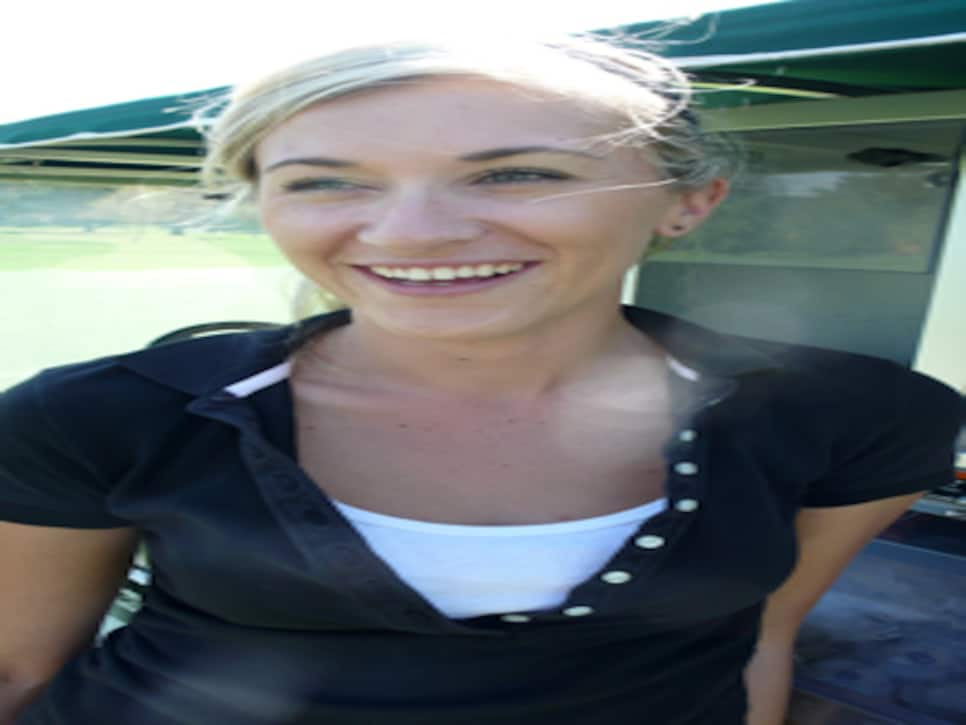 What's your biggest day of tips? "$175."
Any marriage proposals on the course? "Kind of. But it wasn't like, Will you marry me? A guy came up to me and said, This guy wants to marry you if you can make sandwiches like that every day.'"
What do you want to be when you grow up? "I have my cosmetology license. I do hair on the side."
How's my hair? "I can't tell, you're wearing a hat."
I think our conversation disturbed my buddy Wally while he was trying to make that putt. "Sorry Wally."
Worst joke you've heard on the course? "Why does the little mermaid wear seashells? Because B-shells are too small and D-shells are too big,"