LivPur Nutrition – Jordan Spieth Q&A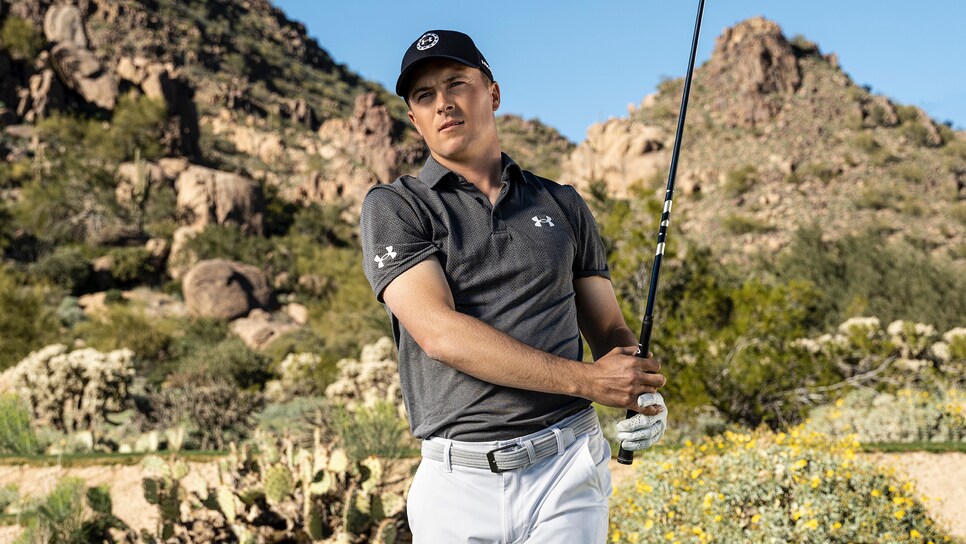 Growing up in a household with college-athlete parents, Jordan Spieth learned very early about the importance of proper nutrition. Now one of the world's top golfers – and a new parent himself – Spieth has remained focused on what he puts in his body as he seeks to maximize his performance on the course.
"My mom made home-cooked dinners almost every night," Spieth says of his childhood family dinners. "Most of our meals included a protein, starch, and a vegetable. We ate relatively clean and didn't go out to eat often. We weren't super crazy about nutrition, but we ate better because we were eating in and that was important to my family.
Today, Spieth relies heavily on products from LivPur Nutrition, a company co-founded by Dr. Troy Van Biezen, a PGA Tour chiropractor and performance coach.
Golf Digest: How important is nutrition and what has been the impact?
JS: Nutrition is especially important over the next 10 to 15 years. Eating poorly may not affect you as much in your twenties, but we know it does as you get older. During tournament weeks, I take a more diligent approach to what I eat and drink which helps me perform at my best during competition.
Golf Digest: What is your overall mindset about the training and work you put in off the course?
JS: I don't typically go more than two days without being in the gym, and those two days are only after a tournament or long stretch. I enjoy training on and off the course, and the gym side of things is definitely part of my routine. Training is important because it helps with injury prevention, consistency with my swing and adds speed to my swing.
Golf Digest: During a competitive and busy tournament season, how do you prioritize your health and overall well-being while on the road?
JS: When I am traveling between tournaments, I share homes with friends of mine on Tour. We have brought in a chef to make quality, clean meals for us instead of eating takeout. Eating clean food and more whole foods has helped reduce inflammation, without a bunch of added oils and chemicals. Hydrating and drinking tons of water and electrolytes are also important to me. I use LivPur Energy in the morning to get going as a replacement for coffee. I then use LivPur Hydration during the day and LivPur Recovery in the evening. Overall, I try to keep myself hydrated as much as possible while traveling and competing on Tour.
Golf Digest: What are your thoughts about how golf is advancing and changing? How are you continuing to adapt to the increased emphasis on endurance and strength?
JS: Golf is changing as a sport. Rather than just playing golf growing up, more golfers are athletes who have chosen to play golf over other sports. The game is getting younger and stronger. You must keep your endurance up on and off the course and listen to your body. Golf is starting to be approached similarly to baseball, basketball, and football.
Golf Digest: The nutrition and supplement market is saturated with many different brands and products. Why invest in LivPur and its products?
JS: First and foremost, I like the ingredients; it has everything you need, nothing extra, and somehow still provides the right taste. The various options make it enjoyable to drink more often. Our involvement with LivPur co-founder, Troy Van Biezen, is what started everything. He's so meticulous as to what he puts into his body and he gets so aggravated when he sees nutritional supplements that are using the wrong ingredients and being advertised as hydration or recovery supplements. Troy saw an opportunity in the market and thought "What can I do, and who can I work with?" The space is so crowded with sugars and flavors, as well as the marketing to simply sell, versus a high-quality product.
Golf Digest: What are your go-to LivPur products and why?
JS: My two favorite mixes are the Cherry Limeade Energy and the Blue Raspberry Recovery. The Cookies n' Cream Whey Protein is ridiculously good.
Golf Digest: Do you feel that consuming LivPur products on and off the course gives you that competitive edge you need to compete with other athletes?
JS: I would have said yes, but most of the PGA Tour uses LivPur products now, because it's the best! So, it's hard for me to say there is much of a competitive edge anymore. But for those who don't use LivPur, I absolutely do feel that I have an edge.