LIV Golf
Why this equipment company won't deal with LIV Golf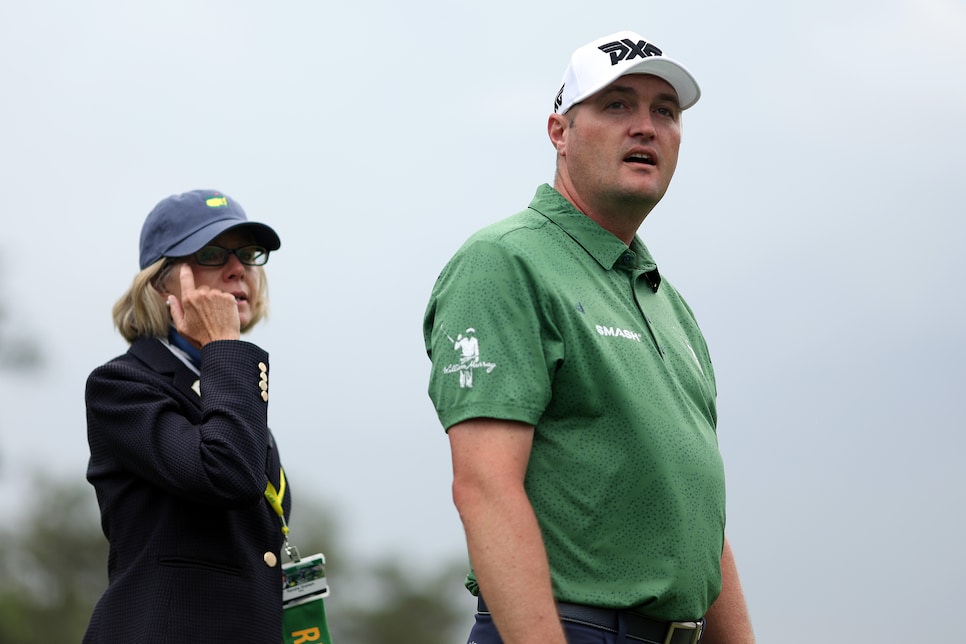 LIV Golf is beginning to partner with a number of sponsors for the league proper and its teams. But there's one company that won't be associating with the Saudi-backed circuit … and the company may surprise you.
Bob Parsons, best known for founding the host service GoDaddy, has made little qualms about disrupting the golf equipment industry over the past decade with his manufacturing operation Parsons Xtreme Golf. The PXG label has introduced products at a premium price point that can best be described as aspirational, marketed with aggressive and loud advertising that, to put it lightly, is not normally seen in the golf space. These elements have furnished a bit of an outlaw reputation for Parsons and his outfit, a stigma Parsons wears with pride.
So, in theory, Parsons would be in favor of LIV Golf, as the fledgling tour has promised to disrupt the sport in its own ways. That a number of PXG and former PXG ambassadors have defected to the LIV league does little to refute that sentiment.
Except, in an interview with Esquire, Parsons said he wants nothing to do with LIV.
When asked how he would broker a potential peace between the PGA Tour and LIV, Parsons said he doesn't "have a dog in the fight." But Parsons elaborated he can't envision himself siding with LIV.
"I will say this here, on the LIV tour, I consider myself a patriot," Parsons said. "With the stuff that went down at 9/11, I have a hard time getting involved with them. I know, sometimes, bygones got to be bygones, and I've forgiven a lot of people … I just cannot bring myself to do anything with [LIV], and the guys who are heroes, they all agree with that."
Parsons, a former Marine, is referring to Saudi Arabia's involvement in the Sept. 11 terrorist attacks. Saudi Arabia's sovereign wealth fund is the primary backer of LIV Golf, and the country's numerous human-rights issues have by proxy shrouded the league in controversy. Saudi Arabia's 9/11 ties have also drawn a number of protests at LIV events, especially at last year's tournament at Trump Bedminster in New Jersey, just 40 miles from the World Trade Center.
Parsons then clarified that LIV members who were sponsored or play PXG clubs—a list that includes Jason Kokrak, Hudson Swafford and Pat Perez—are no longer affiliated with the company.
"Well, we really don't have guys on that tour," Parsons said. "I mean, we've had some guys that had contracts that went on that tour, and I honored the contracts. But now that the contracts are up, I have no contract with them, and I don't think they can contract with sponsors with the LIV tour, at least. I don't know. I could be speaking out of school, but if I had an opportunity to come up and do it, I wouldn't do it."
LIV Golf is in its second season of operation, and is hosting its fifth event of 2023 in Singapore this week.