News & Tours
Judge partially denies request to unseal PGA Tour-LIV Golf documents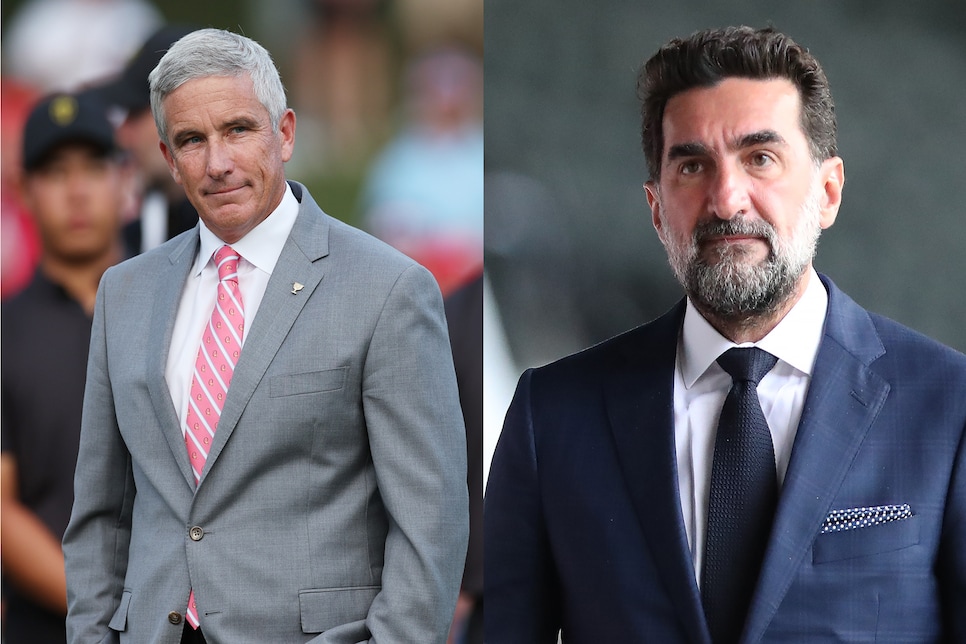 A judge has partially denied a request from the New York Times to unseal documents pertaining to the litigation battle between the PGA Tour, LIV Golf and Saudi Arabia's Public Investment Fund.
On June 16—the same day the PGA Tour and LIV Golf filed a motion to dismiss LIV's antitrust lawsuit and the tour's countersuit, ending a nearly year-long litigation battle between the two organizations—the Times filed a motion to intervene, asserting the public's right of access to court records asking for the court to unseal documents despite the litigation going away.
According to U.S. District Court Judge Beth Labson Freeman, "As the party seeking to maintain records under seal, LIV Golf bears the burden of articulating compelling reasons for and a substantial interest in maintaining under seal PGA Tour's motion for leave to amend its counterclaim and the related attachments." LIV has two weeks to respond to the requests.
However, Freeman later expressed doubts, finding the Times "has not presented argument under the experience and logic test as to the historical right of the public to discovery documents, and the 'significant positive role' in the functioning of litigation played by public access to discovery documents."
"Given the plethora of case law describing the public's reduced right of access to discovery documents, the Court is doubtful that NYT could make the required showing," Freeman wrote.
The proposed deal between the PGA Tour and PIF calls for a new agreement to be completed by the end of the year (although both parties can extend the deadline). Should that not come to pass, however, the litigation between the tour and LIV/PIF cannot be reopened.
Obstacles still remain for the PGA Tour-PIF partnership to ultimately come to fruition. The U.S. Senate opened an investigation into the pending deal, citing that the alliance "raises concerns about the Saudi government's role in influencing this effort and the risks posed by a foreign government entity assuming control over a cherished American institution." The deal could be reviewed by the Committee on Foreign Investment in the United States, which analyzes mergers regarding potential threats to the nation's security. Additionally, the tour continues to be under an antitrust probe by the U.S. Department of Justice, and PIF's investment into the tour is expected to fall under this investigation.