Tough Breaks
Little League ump completely botches foul ball call that leads to winning run, crushes LLWS hopes for Oregon team
Let's get this out of the way now: Little League World Series umpires do not get paid. Some of their expenses are paid and they are housed and fed by Little League, but other than that, they are volunteering their time and taking off from their real jobs for the love of the game. For that, they should be commended, even when they possibly cost a team a chance at a LLWS berth.
Unfortunately, that is exactly what one third-base umpire did in the Northwest Region Championship game on Thursday. With Oregon and Washington tied 2-2 in the bottom of the seventh (extra innings in Little League), one out and a runner on first, a Washington batter hit a ground ball down the left-field line that, in fairness, was an extremely difficult fair-or-foul call. The ball was in fair territory the whole way down the line but hooked around the bag, ultimately landing in foul territory. The umpire then confirmed it was foul by raising both hands to the sky, the universal "the play is dead" sign in all levels of baseball.
Inexplicably, the umpires allowed the play to continue, which allowed a Washington runner to easily score from first to win the game and advance Washington to the Little League World Series. That's right, folks, this game was for the right to go to Williamsport, and this is how it ended:
If you watch it enough times, you'll find yourself in the camp that it most definitely was fair, hooking around the bag and landing in foul territory. The thing is, once this happens: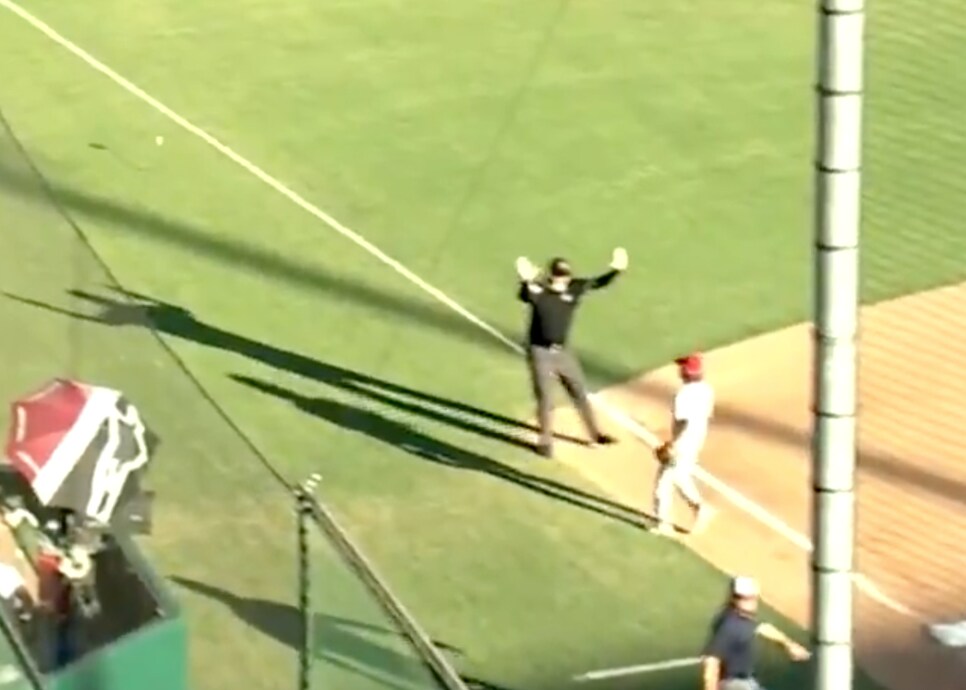 The play is dead as a doornail. Of course, you could then argue that Washington then becomes the team getting screwed, because it was probably fair, but the massive difference here is that the Oregon third baseman and the rest of the team stopped playing because they thought the play was dead. If it's called fair, the runner likely doesn't score from first, and if he tries there is at least some sort of play at the plate which allows Oregon to control its own destiny. It's a game-ending, LLWS-hopes-ending call when the home-plate umpire overrules the third-base umpire, keeps the play alive, and allows Washington to score.
The good news for this ump is that Little League dads are famous for being kind-hearted and quick to forgive, so he has nothing to worry about.