The Loop
Listen to Joe Buck tell the story of the most dangerous shot he ever hit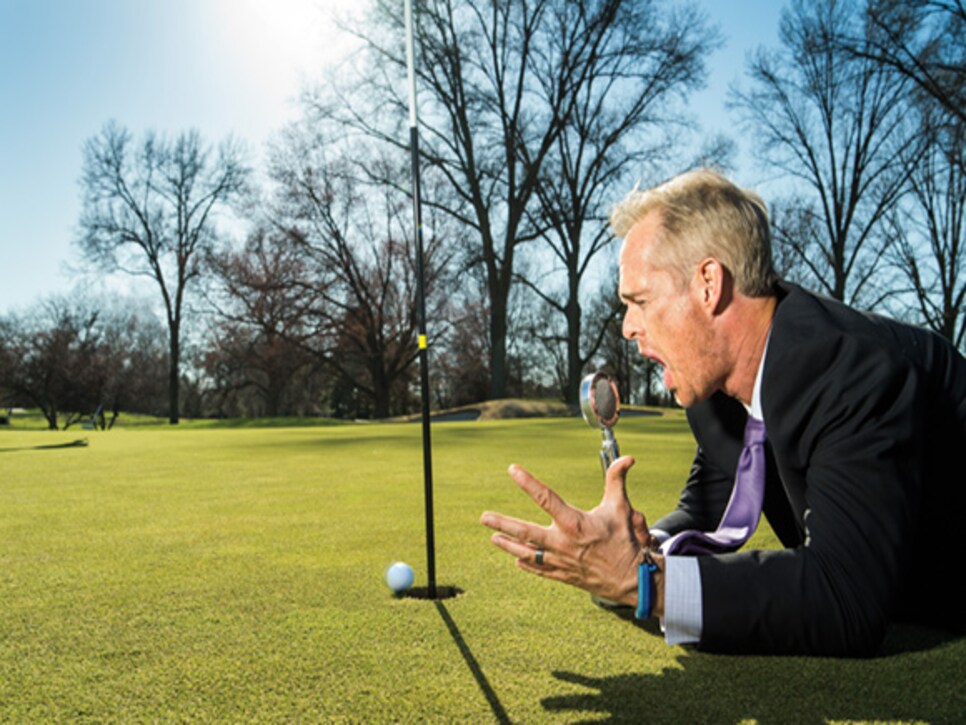 For Fox Sports announcer Joe Buck, memories of playing in the AT&T Pebble Beach National Pro-Am are like a return trip to heaven. Or, depending on which anecdote he's sharing, like revisiting the scene of a crime.
Buck played in multiple AT&Ts in the mid-2000s with Jay Delsing as his partner, usually with disastrous results. There were a few bright moments; he once reached the par-5 18th at Pebble Beach in two, which merited a smattering of applause from a small clutch of San Francisco Giants fans. But for the most part it was a lowlight reel of snap-hooked tee shots, foozled chips and ball-in-pocket pick-ups.
Safe in the living room of his home in a St. Louis suburb, he shared with us his most harrowing experience of all, an incident involving an approach shot at the 18th at Spyglass Hill. Even the family dog, Finley, reacts to the telling‹that¹s Finley, barking in the background.