Listen to Dustin Johnson discuss his crazy final round at the U.S. Open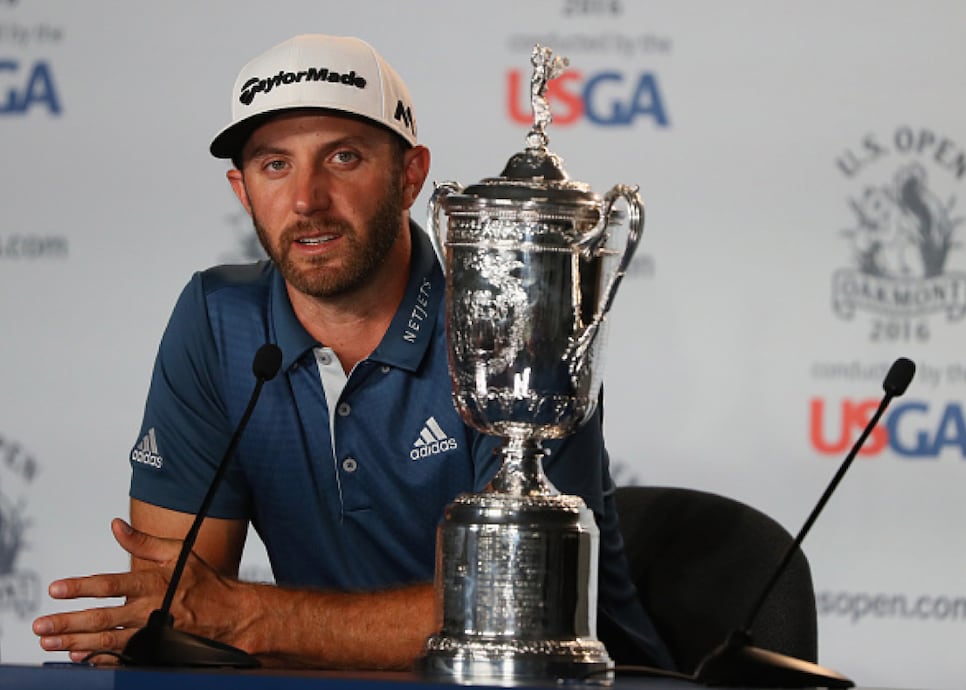 We'd seen this scenario play out before. Dustin Johnson with a chance to win first major championship. And a rules controversy.
Adding to the drama this time? The fact that for much of Johnson's back nine, no one -- not even him -- knew if he was going to be penalized.
In the end, he was, but by that point it didn't matter. Johnson wound up with a three-shot victory over Jim Furyk, Shane Lowry and Scott Piercy at the 116th U.S. Open. Afterward, he talked about how he was able to handle his emotions, the odd rules situation, and the toughest course in tournament golf to claim his breakthrough major victory. Have a listen: