The Loop
Listen closely and Bubba Watson does not sound like a fan of this U.S. Open setup
PINEHURST, N.C. -- When Bubba Watson discusses his resurgence in 2014, he says it's because he has learned to rejoice in his good fortune of being a professional golfer.
Don't be surprised if he needs a reminder this week.
Just after 7:30 Tuesday morning, the Masters champion was playing the opening hole at Pinehurst No. 2 and hit what he thought was a perfect 8-iron from the fairway toward the middle of the green. The ball landed in the center of the putting surface, then kept rolling.
"Two great shots, but it's 20 yards over the green," Watson said.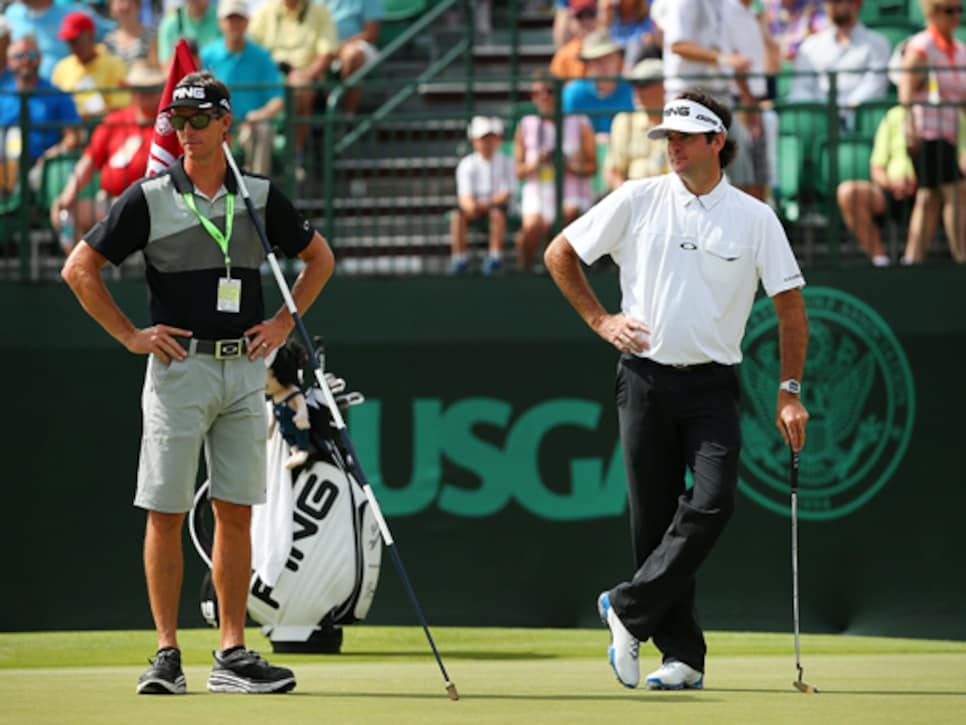 To hear Watson describe the recently restored No. 2 course, it's apparent he'll be tested on multiple fronts -- off the tee, into the turtleback greens, but mostly in maintaining a level head. As a more measured golfer in 2014, he was never so blunt as to say he didn't like the Pinehurst course setup. He just might not be the guy to write the USGA's Mike Davis a thank-you note.
"It's a fun golf course," Watson said with a heavy dose of sarcasm. "It wears you down. It wears you down mentally."
Where Pinehurst stifles Watson most is off the tee, where the fairways will be pinched right where his length might provide an advantage. That will force him to choose irons off the tee, even on the two par 5s where he traditionally has a chance to separate himself from the field.
"I'm going to try to lay farther back than normal because it's still iffy hitting in that -- I don't know what they call it: rough, dirt, sand," Watson said, referring to the course's many waste areas. "You don't know what lies you're going to get. So I'm going to lay back and have a lot longer shots into holes."
Now consider he's hitting those long shots into greens he described repeatedly as "unfriendly," and Watson risked sounding like a guy who was over par before even hitting a shot. In his career, Watson has only one top 10 in a U.S. Open -- a T-5 at Oakmont in 2007 -- and hasn't been inside the top 20 in five years.
"A U.S. Open brings out challenges that we're not used to, challenges that we can only take once a year," Watson said. "We would all find new jobs if we had to do it every week."