News
Liselotte Neumann named next European Solheim Cup captain
RANCHO MIRAGE, Calif. -- The Ladies European Tour's aggressive, though ultimately unsuccessful courtship of Annika Sorenstam to captain its Solheim Cup team in 2013 led them to the Swede who initially piqued Sorenstam's interest in golf.
The LET announced here on Wednesday that Liselotte Neumann, 45, would be the next European Solheim Cup captain.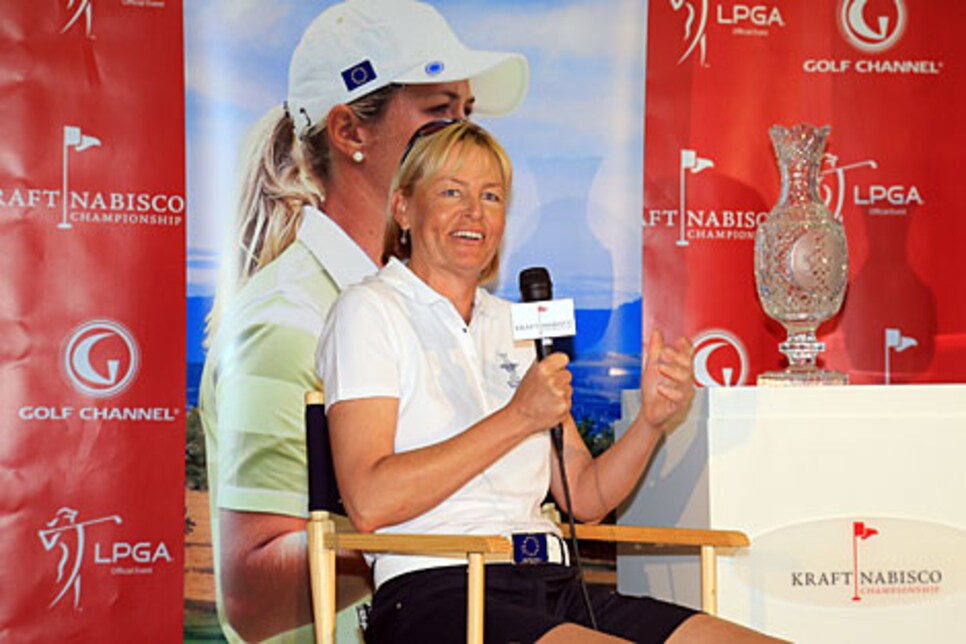 Photo: David Cannon/Getty Images
Sorenstam was approached twice about becoming the captain, but each time declined, citing time constraints as a result of raising two young children.
Neumann, who won 13 LPGA and eight LET tournaments, is best known for her victory in the U.S. Women's Open in 1988, which Sorenstam credits for having inspired her to pursue golf more vigorously. Neumann played on six consecutive European Solheim Cup teams from 1990 through 2000.
"I think the Solheim Cup for me obviously has a lot of highlights in my career," she said here Wednesday morning. "I'm definitely ranking this at the very top, I think."